WEIGHT GAIN DURING PERIODS: 8 REASONS YOU SHOULD KNOW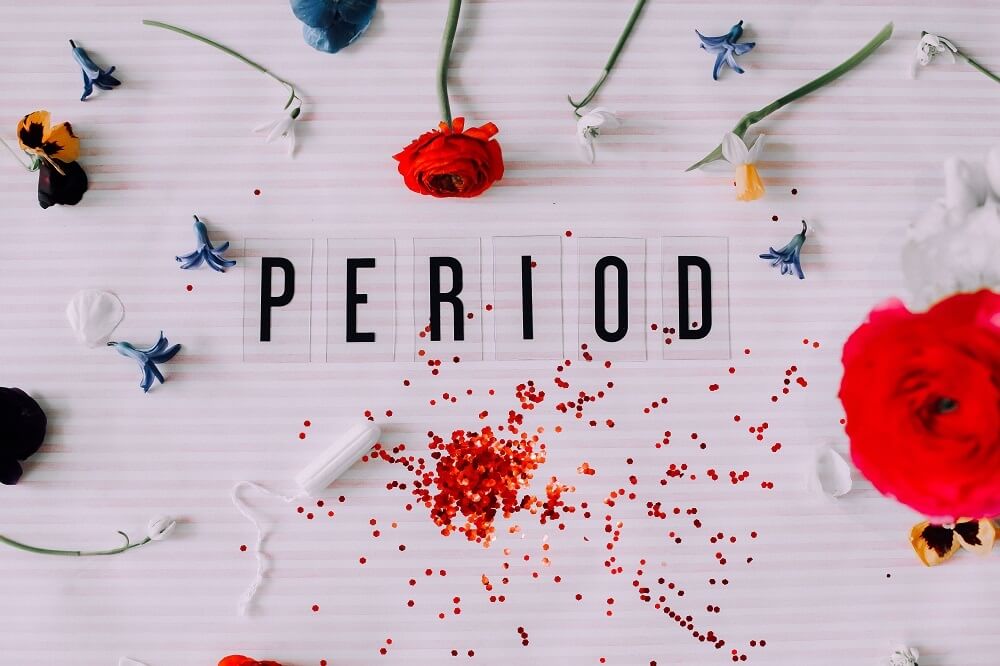 Periods or menstruation go as a regular monthly cycle in every female's body. They reoccur every 25-30 days for 3-5 days. During this phase, the body of the females undergoes various changes. There are multiple upsurges in the levels of hormones and juices secreted by the glands. The 3-5 days get very painful and tiring for some women whereas, for some, it is not that painful. Women complain regarding consistent cramps and unpleasant feelings. Many also complain regarding the gain of weight during menstruation. Periods and weight gain go hand-in-hand in their case.
Do you gain weight during periods too, and how much do you gain? Do you lose that weight after your periods? Are some of the common questions that go into the minds of women. Let's seek answers to them.
Many scientists and women have claimed regarding the gain of weight during periods. There has been an observation of an average weight gain on periods as 3 to 5 pounds. This comes under a physical symptom of premenstrual syndrome (PMS). Many women get confused about weight gain during periods and how long do they stay.
This stays for 3-5 days in some cases, and for others, it might stay for weeks. The PMS includes a variety of symptoms ranging from changes in physical parts, emotional fluctuations-lows, and ups, or behavioral changes like irritated behavior, etc. PMS is ubiquitous in women undergoing menstruation. As high as 90% of women experience one or another type of PMS during their periods. 
Other symptoms included during periods are:
Tender breasts

Constipation and diarrhea

Cramps and body-ache or head-ache

Low tolerance

Fatigue and irritated behaviour

Acne

Mood Swings

Poor concentration or low sex drive
Different women include different types of symptoms. There are some significant reasons behind the gain of weight. A study of these reasons and their explanation help women cope with the changes going inside their body and not stress about them. 
HORMONAL CHANGES:
There are various hormones inside the body of humans. Estrogens and Progesterone are present inside the female's body. The decrease in their levels sends a signal to the body regarding the arrival of periods. These hormones, along with some others, are responsible for the regulation of fluid levels inside the body. The gain of weight during periods is due to hormonal changes, mainly due to the retention of water during periods inside the body.
When there is a fluctuation in the level of hormones, the cells and the tissues of the body start to accumulate more water or more fluid. The extra or excess retention of fluids in the human body results in swelling of hand, legs, and face. They also cause puffiness in the face, stomach, or breasts, making them tender. This increases the weight of the body. Approximately 92% of women undergo this.
BLOATING AND STOMACH CRAMPS: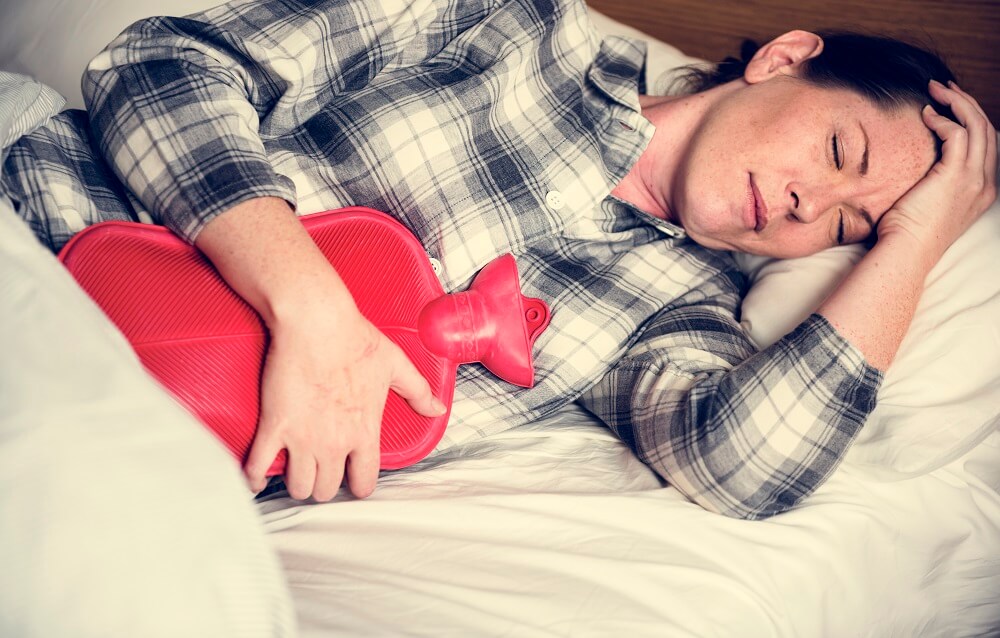 People often ask, "Does bloating gain of weight too?" so the answer is YES. Periods of bloating are also widespread just like periods of cramps. The fluctuations in the levels of hormones give rise to the development of gaseous content in the gastrointestinal tract. This makes us feel bloated and overall puffy.
This is also one reason for the tight fit of clothes during periods. There is one more FAQ "Does bloating cause temporary weight gain?" The answer to this question is YES too. The gained weight is lost within 3-4 days as a weight loss during periods
Bloating can be identified as the feeling of discomfort and tight fits inside the body. They usually start 3-4 days before the arrival of periods and continue till the 2nd or 3rd day of the periods.
Stomach cramps are excruciating and irritable. They are caused due to levels of Prostaglandins. Prostaglandins make the walls of the uterus contract and shred the lining in form of blood along with other fluids. This comes as a reason for weight gain during periods too.
 FOOD CRAVINGS/OVEREATING:
The changes in the levels of hormones create various forms of desires and want. Progesterone is also known as an appetite -stimulant. An increase in their levels in the body causes rapid hunger and a desire to eat more.
The levels of Estrogens control serotonin levels. Serotonin at low levels is responsible for more sugar consumption. High intake of sugar or carbohydrates, in such cases, is responsible for overeating and higher consumption of calories leading to weight gain during periods.
Many of the girls prefer to eat lots of chocolate during periods. They say it to be a natural and uncontrollable urge of their body. 
GASTROINTESTINAL ISSUES: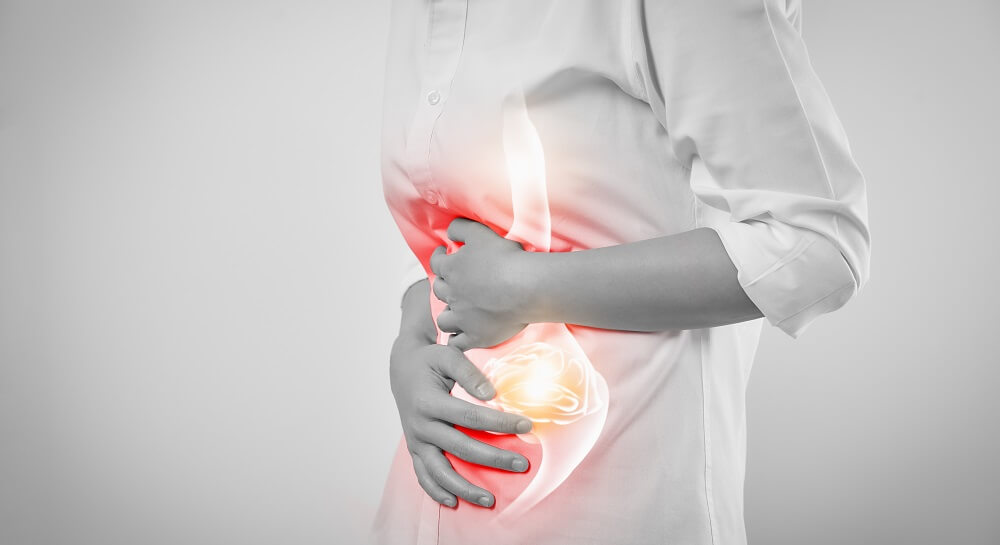 Fluctuations in the levels of hormones give rise to problems in the gastrointestinal tract. The issues included are diarrhea, constipation, and abdominal pain. These problems cause swelling in the body and also slow down the pace of digestion. Due to the altered rate of digestion, the body feels overstuffed even with small consumption. The improper intake of food also results in a gain of weight.
The levels of Progesterone slow down the process of digestion, resulting in constipation. This shows a flawed process of nutrient absorption from the food. Constipation and improper digestion of food makes one feel uncomfortable and puffed up.
DECREASE IN MAGNESIUM:
With the onset of menstruation, the levels of magnesium inside the body start to decline automatically. The decrease in Magnesium levels arises the cravings for sugar and carbohydrates. Magnesium also controls and regulates the hydration level of the body. With the decrease in levels of Magnesium, there are high chances of dehydration in the body. This dehydration also comes out as increased levels of hunger in the body, increasing the demand for food.
SKIPPING WORKOUT:
Due to the cramps or the body-ache, women miss their workout sessions during their periods. The missing workouts stop the burning of calories and prevent the loss of fat in turn. Many women also feel tired and restless during their periods due to the consistent flow of blood.
This restless behavior and tiredness also cause weakness in some cases. Women facing weakness during periods are forced to eat more, and this leads to gaining weight. They are forced to eat high-calorie content to regain and retain their energy during their periods.
DIFFICULTY SLEEPING:
Alteration in the sleeping patterns of the body brings about many uninvited changes too. Lack of proper sleep results in stress and the development of frequent headaches also. During periods, women stay conscious and do not sleep in a relaxed and relieved manner. They lie on the bed in a straight and fixed position to avoid stains on the bed.
These thoughts in mind keep a person wide awake and prevent them from sleeping. Loss of sleep comes out as a poor habit and alters the bodyweight too. 
ANXIETY OR STRESS:
Anxiety or stress is caused by alterations in the levels of hormones and vice versa. The fluctuations in levels of hormones give rise to stress and anxious behavior. An anxious or stress minded gets involved in over-thinking, and due to this, their mental health starts to deteriorate. With the problems of mental health, changes in physical aspects of the body begin taking place too. Stress or anxiety alters the rate of hormones and slows down the processes of the body. This leads to gaining weight.
Women need to be extra cautious during their days of menstruation. They need to take a specific measure to have regulated blood-flow. The days of menstruation are tough and should be dealt with precautions. Many women also develop low blood pressure and start fainting during periods too. Some precautionary measures taken during these days minimize the amount of pain and provide comfort to the body again.  
Do check out our blog: Hormone balancing foods for women
The measures required to be taken during periods are as follows:
Increase in water intake

Consumption of healthy food

Consumption of magnesium supplements

Regular movement by the body

Regular exercising

Consumption of diuretics

Reduced salt intake

Skipping caffeine and sugar

Avoiding food that gives rise to acidity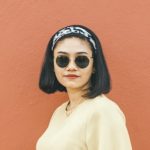 Charlotte is a health, beauty and wellness blogger and a mother of two, who lives between India and London
8 Tips to improve eyesight: How to maintain eye vision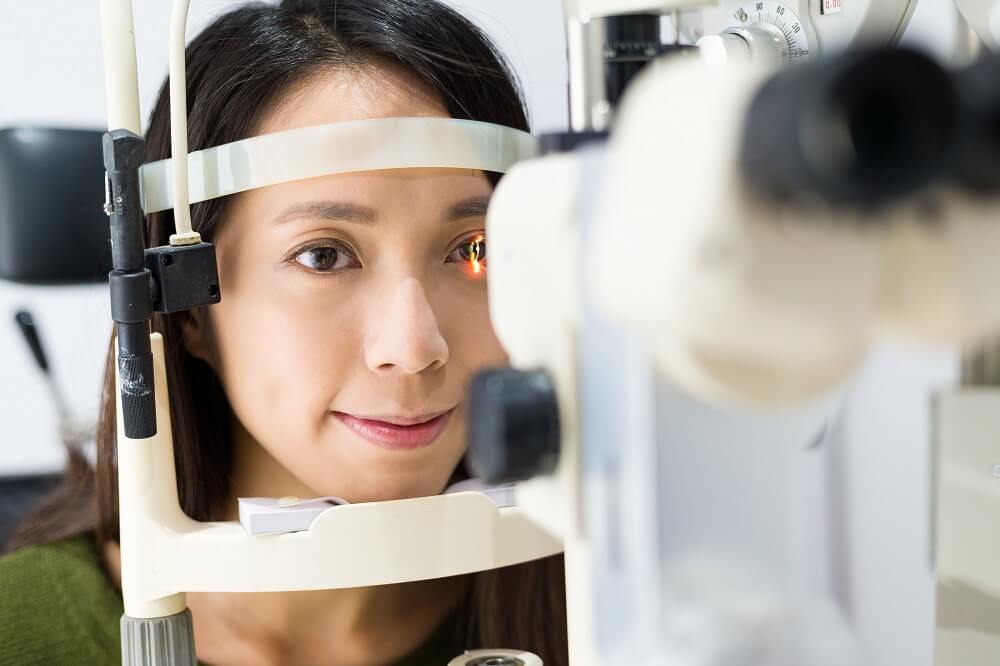 Usually, we spent 1-2 hours reading text, working on laptops, computers, other devices, or staring at impressive LCDs. You can perform these activities efficiently and can improve your eyes sight naturally at home. These all problems direct to eye exhaustion and other eye-related issues, which also causes diminished vision. In this article, we will provide you with some fantastic tips to follow for improving your eyesight so you can observe your way to a view of long life. 
Here are 8 tips to improve eyesight:
1) Practice relaxation exercise
One simple workout you can do with your eyes is warm them. Place both hands jointly and rub your palm to another palm, briskly generating warmth. After that, place your hand on your eyes and let them loosen up. Don't let enter the flash. You can perform this exercise during the daytime. 
2) Blink your eyes continuously 
This exercise is genuinely excellent for your eyesight. However, it would be best if you blinked your eye continuously in a simple way to keep your vision fresh, relax and prevent eyestrain. People who usually use laptops, computers, or any other electronic device, tend to blink their eyes very slightly. Therefore this is suggested that they should pursue the practice of blinking their eyes every four-five seconds.
3) Stare at a distance 
Electronic users' victims have farsightedness, like having issues in watching things that are at a distance. If you like to try this or want to prevent this issue, you require only one practice staring at something to an extent. Perform this exercise every 30-40 minutes, for only five seconds. And this workout will genuinely assist you to enrich your concentration on a distant subject and boost your weak eyesight.
4) Splash Water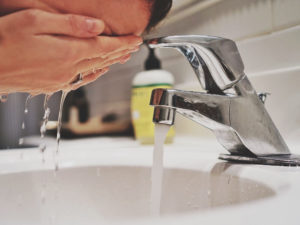 Sometimes you sense that your eyes are weakened, and you go to the bathroom and wash your eyes entirely. If you want to improve your eye's vision, then you can try this technique. But, of course, it would help if you do this practice regularly. And this exercise will help you to relax your eyes from unnecessary anxiety and bring them freshness. 
5) Perform "8" exercise
This great exercise will enable you to increase your eyesight and flexibility. It would be best if you began it by visualizing an extensive sketch of "8" in front of your eye. Practice this exercise about ten paws in front of you. Then track the tracing of "8" with your visions, gradually. Finally, performing sketching exercises on either aspect.
6) Zooming exercise
This exercise is beneficial to improve eyesight. To begin this muscle straightening exercise by relaxing in a comfy position. Start this exercise by stretching out your arm with your thumb in the hitchhike posture. It would help if you concentrated on your thumb as your arm is stretched out.
Then get your thumb closing to you, pointing all the moment till your thumb is about three inches in front of your face. Then pull back your thumb off again till your arm is completely stretched out. To increase your eye vision, keep exercising this activity for some seconds.
7) Take an early walk
Wake up early in the morning and go for a morning walk because this method will make your eyes relaxed and fresh. Moreover, it would also get enough sunshine. 
8) Don't use spectacles 24/7 hours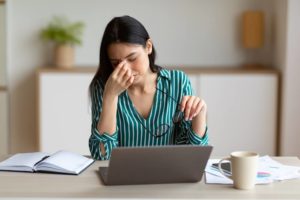 Glasses are many cures for your decaying eye power. And that doesn't boost or repairs your vision. Therefore, don't always rely on your spectacles excessively.
Apart from this, you should also maintain your diet just for your body health and eye power. You can consume vitamins such as vitamin A, C, and E and mineral zinc that involves antioxidants that can enable you to stave off muscular degradation. Moreover, you can also include some food sources like carrots, red peppers, broccoli, spinach, strawberries, sweet potato, citrus. These contain vital nutrients.
Most importantly, your health is vital to improve your eyesight because some diseases like diabetes, high blood pressure, and multiple sclerosis affect your vision and weaken your body. And if you have some bad habits like smoking which is bad for your lungs and your heart and bad for other body parts like the mouth, eyes, skin, and teeth. Thus it would be best if you indeed quit smoking. 
Conclusion
No science to support the statement that eye exercises boost eye visions. Perhaps it's probable that eye exercises will not enable you to improve your eyesight, but they can not harm your eyes either. They can help you in many ways. They can frequently detect and treat issues before good signs occur. So it's essential to have your eyes tested daily by an eye physician. And prioritize your health because it's not only good for your health but also good for other body parts. Also, check out the previous blog to find out the 7 amazing health benefits of jaggery.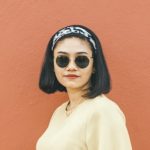 Charlotte is a health, beauty and wellness blogger and a mother of two, who lives between India and London
Meditation And Yoga For Beginners: Benefits Of Yoga
Yoga and meditation are the two main aspects or exercises we have to perform in our daily lifestyle. The way yoga has become popular is not only because it helps in the mental and physical structure of the body but also because it helps to cure several diseases which even Medicines can't cure. Generally speaking, meditation is a type of practice in which we must train our minds identically as we prepare our bodies for any physical exercise. The practice of meditation and yoga is becoming more popular nowadays due to this pandemic that has hit the world hard.
There are always questions regarding the difference between meditation and yoga. It can be said that meditation is a part of the yoga lifestyle as it involves mental stability and is more focused on concentration. While when we understand yoga, yoga is all about practicing poses and breathing exercises for physical and mental health. Yogic meditation claims, it is healthier for our body when we combine both and practice meditation under yoga exercises. There are hundreds of benefits of meditation and yoga, so let's have a look at a few.
Benefits Of  Meditation & Yoga
Reduces stress
Whenever we hear the name of yogic or meditation exercises. All of us think that the person wants to reduce stress in his life. Yoga has particular poses and it is believed that the poses can relax the body and reduce physical and mental stress. Meditation for beginners is similar to relieving stress from our bodies. But how to meditate daily is another problem. The powerful effect of yoga is seen in the number of people who always come up with a positive view.
Relieves anxiety
Meditation and yoga, no doubt is an excellent exercise which involves breathing and concentration exercise. Deep breathing is generally involved in both meditation and yogic practice. Deep breathing can help a person relax almost instantly, which can directly reduce stress, relieve anxiety, meditation for students to perform deep breathing exercises only. If your anxiety level decreases, it will help your body fight against more infectious diseases, and you can heal with any disease simply without taking a load of stress.
Cures disease
When you perform yogic exercises daily it increases your immune system, which helps you fight against several viruses without giving up.
Yogic activities like pranayama have are practical exercises to improve heart health, sleep, and cure disease. The best time to do meditation is in the morning so that your day can be brighter with full of joys. Hatha yoga poses is another significant type of yogic exercise used for various kinds and yoga activities.
Yoga should be more physical rather than a meditation. Speaking about Hatha, then the Goal is to challenge yourself physically but always keep in mind never to get overloaded. Meditation and yoga are both types of practices, which help develop your internal and external body.
Improves memory
As we all know, the exercises like yoga and meditation directly connect to our brain. So it's apparent that they will improve our memory function. Because of this benefit, most of the school nowadays has yoga as their subject to help children to improve their memory. Children suffering from ADHD or OCD can also recover from the practice of meditation and yoga in daily life.
FINAL WORDS 
No doubt, yoga is an essential aspect of our life, and due to this pandemic, many people have lost their lives. Still, many are in depression, so to overcome these problems, everyone should perform yoga at home. Which will be safe and healthy for their physical and mental strength.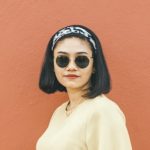 Charlotte is a health, beauty and wellness blogger and a mother of two, who lives between India and London
8 Home Remedies for Thyroid: Cure for thyroid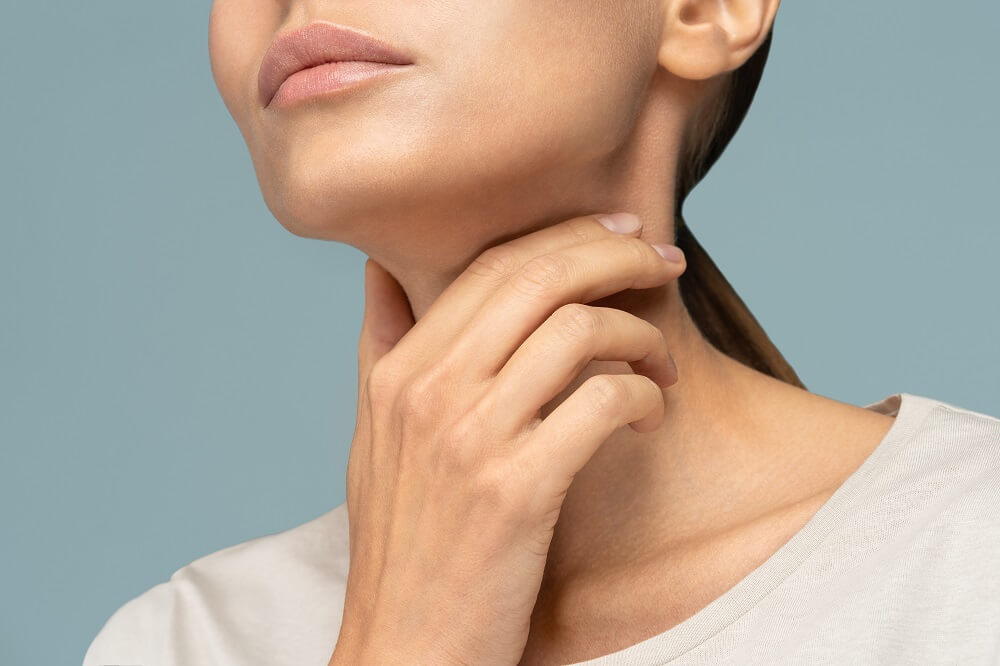 The problem with many treatment options is that they don't have enough scientific research to back up their claims. In other words, there are few exceptions, and there is little close to no evidence or analysis as to show these natural home remedies for thyroid can be safe and effective to treat it. Here is what one must need to know about
How to cure thyroid with the necessary treatments at home
Coconut Oil
Coconut oil is a common thyroid home remedy with medium-chained fatty acids for better functioning and treating the thyroid glands. Coconut oil, especially when taken in a non-heated form, would mainly help in weight loss and increase metabolism by balancing the body temperature. Unlike all the other types of oils, this one- coconut oil contains a high content of healthy saturated fat. With the right combination of exercise and a properly balanced diet, coconut oil could prove suitable for one's thyroid glands.
Apple Cider Vinegar
As a natural cure for the thyroid, Apple cider vinegar helps balance the production and expression of hormones released. It would improve the metabolism and also allows for alkalizing the body environment. Among all the thyroid remedies, Apple cider vinegar helps regulate body fats and washes away all the toxins present in the body and the absorption of necessary nutrients. One can take Apple cider vinegar by adding to the water and honey for sweetness and consumed it every day in the morning.
Ginger
This is one of the best among all the herbs for thyroid health as it is commonly available in the market. Ginger is very rich in essential minerals as potassium and magnesium that help combat inflammation as one of the primary causes of thyroid issues. It is even easiest to prepare and having ginger tea. It can also be extracted and used as an essential oil. If ginger gets mixed with any carrier oil like coconut oil, it can also apply to the body. One can always use ginger oil through essential oil diffusers.

Vitamins B
Vitamins high TSH treatment naturally helps for fighting the underlying causes of thyroid problems. Vitamins, especially from the 'B' family, are crucial for proper thyroid functioning. Vitamin B12 is especially a sourced instrument in helping people with thyroid. Since the diet might not meet some of the daily requirements, taking supplements can be of help.
Vitamin D
Lack of vitamin D can even lead to additional thyroid problems. Since their body can also produce it when exposed to the sun, ensure that one might get a minimum of 15 minutes in sunlight daily. If Vitamin D levels get very low in the body, supplements will be necessary. However, you must be very cautious and consult a doctor about their dosage because being too much for the vitamin in the body can be harmful. This one could explain how to reduce thyroid.
Almonds
Getting to know how to get rid of thyroid, well most nuts are very beneficial in the body for some or the other way. Almonds are always best suited for their proper thyroid expression. However, They are all a good source of proteins, fibers, and even minerals. Almonds contain selenium that is essential for a healthy thyroid nutrient. It is very rich in magnesium which is efficient to keep the thyroid gland working much smoothly.
Dairy Products
All the daily products are very beneficial for holistic thyroid care as they are very high in iodine, the mineral essential for proper thyroid functioning. Consuming dairy products will help increase one's vitamin levels in the body, which would help out their thyroid problems. Read about how compatible is cow milk with the human immune system.
Beans
Beans are very rich in fiber, essential minerals, protein, and also vitamins. Beans are very rich in antioxidants and entire complex carbohydrates. Since beans are this high in fiber, it helps constipation that is a widespread side effect of hypothyroidism. Eating beans every day has been proven as natural hypothyroidism treatment.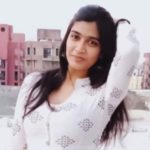 Nupur is a graduate from Delhi University and is a passionate writer. Very fond of reading books and listening to old songs!