WEIGHT GAIN DURING PERIODS: 8 REASONS YOU SHOULD KNOW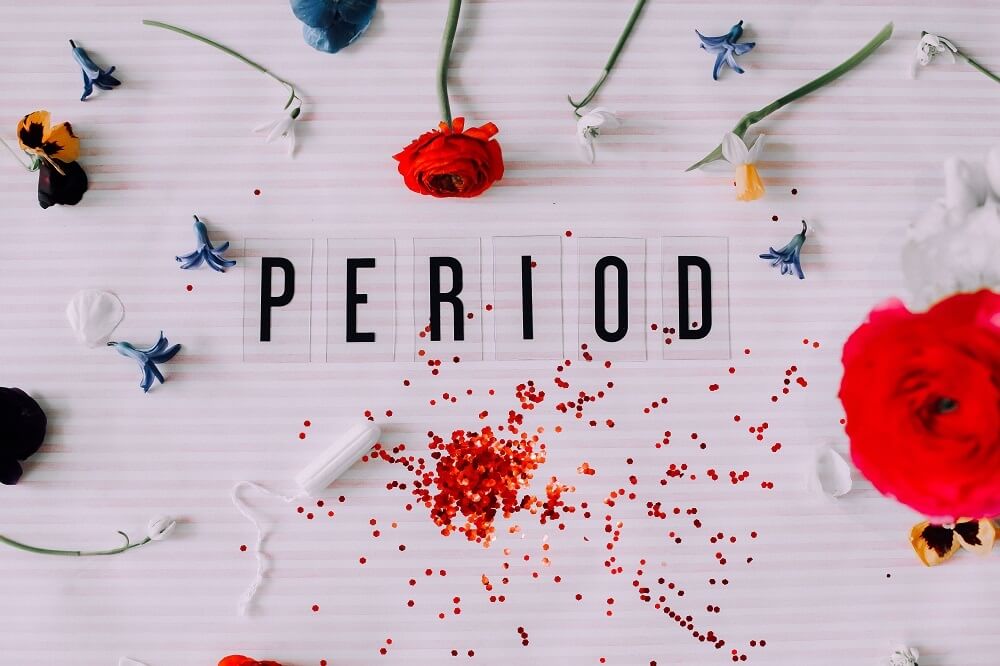 Periods or menstruation go as a regular monthly cycle in every female's body. They reoccur every 25-30 days for 3-5 days. During this phase, the body of the females undergoes various changes. There are multiple upsurges in the levels of hormones and juices secreted by the glands. The 3-5 days get very painful and tiring for some women whereas, for some, it is not that painful. Women complain regarding consistent cramps and unpleasant feelings. Many also complain regarding the gain of weight during menstruation. Periods and weight gain go hand-in-hand in their case.
Do you gain weight during periods too, and how much do you gain? Do you lose that weight after your periods? Are some of the common questions that go into the minds of women. Let's seek answers to them.
Many scientists and women have claimed regarding the gain of weight during periods. There has been an observation of an average weight gain on periods as 3 to 5 pounds. This comes under a physical symptom of premenstrual syndrome (PMS). Many women get confused about weight gain during periods and how long do they stay.
This stays for 3-5 days in some cases, and for others, it might stay for weeks. The PMS includes a variety of symptoms ranging from changes in physical parts, emotional fluctuations-lows, and ups, or behavioral changes like irritated behavior, etc. PMS is ubiquitous in women undergoing menstruation. As high as 90% of women experience one or another type of PMS during their periods. 
Other symptoms included during periods are:
Tender breasts

Constipation and diarrhea

Cramps and body-ache or head-ache

Low tolerance

Fatigue and irritated behaviour

Acne

Mood Swings

Poor concentration or low sex drive
Different women include different types of symptoms. There are some significant reasons behind the gain of weight. A study of these reasons and their explanation help women cope with the changes going inside their body and not stress about them. 
HORMONAL CHANGES:
There are various hormones inside the body of humans. Estrogens and Progesterone are present inside the female's body. The decrease in their levels sends a signal to the body regarding the arrival of periods. These hormones, along with some others, are responsible for the regulation of fluid levels inside the body. The gain of weight during periods is due to hormonal changes, mainly due to the retention of water during periods inside the body.
When there is a fluctuation in the level of hormones, the cells and the tissues of the body start to accumulate more water or more fluid. The extra or excess retention of fluids in the human body results in swelling of hand, legs, and face. They also cause puffiness in the face, stomach, or breasts, making them tender. This increases the weight of the body. Approximately 92% of women undergo this.
BLOATING AND STOMACH CRAMPS: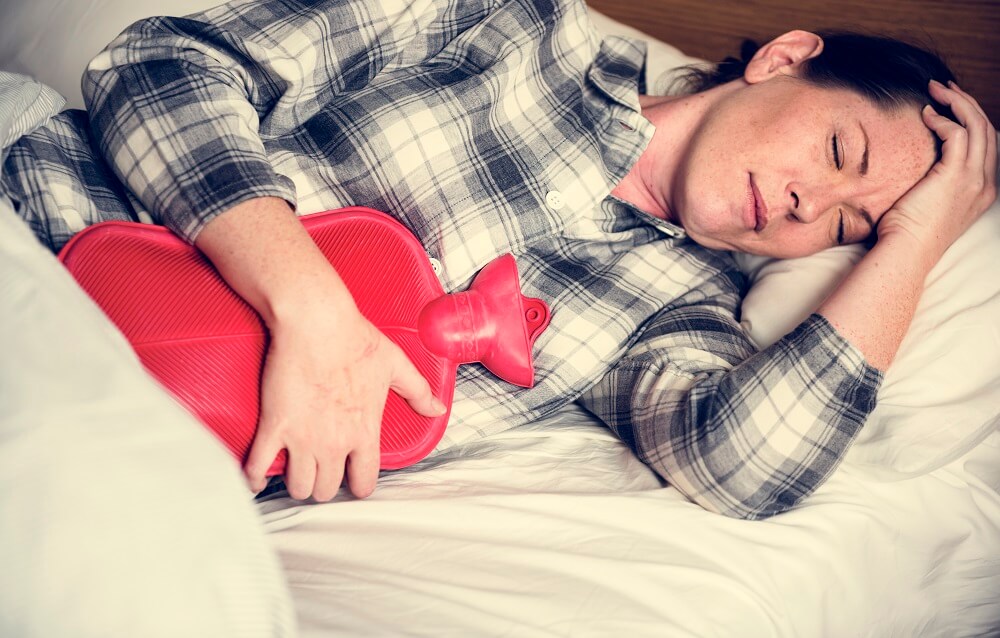 People often ask, "Does bloating gain of weight too?" so the answer is YES. Periods of bloating are also widespread just like periods of cramps. The fluctuations in the levels of hormones give rise to the development of gaseous content in the gastrointestinal tract. This makes us feel bloated and overall puffy.
This is also one reason for the tight fit of clothes during periods. There is one more FAQ "Does bloating cause temporary weight gain?" The answer to this question is YES too. The gained weight is lost within 3-4 days as a weight loss during periods
Bloating can be identified as the feeling of discomfort and tight fits inside the body. They usually start 3-4 days before the arrival of periods and continue till the 2nd or 3rd day of the periods.
Stomach cramps are excruciating and irritable. They are caused due to levels of Prostaglandins. Prostaglandins make the walls of the uterus contract and shred the lining in form of blood along with other fluids. This comes as a reason for weight gain during periods too.
 FOOD CRAVINGS/OVEREATING:
The changes in the levels of hormones create various forms of desires and want. Progesterone is also known as an appetite -stimulant. An increase in their levels in the body causes rapid hunger and a desire to eat more.
The levels of Estrogens control serotonin levels. Serotonin at low levels is responsible for more sugar consumption. High intake of sugar or carbohydrates, in such cases, is responsible for overeating and higher consumption of calories leading to weight gain during periods.
Many of the girls prefer to eat lots of chocolate during periods. They say it to be a natural and uncontrollable urge of their body. 
GASTROINTESTINAL ISSUES: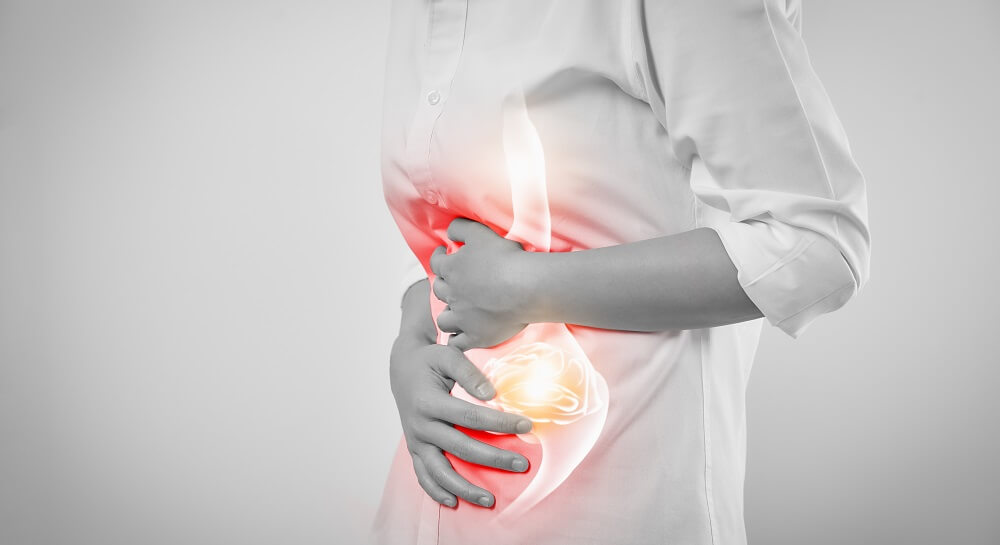 Fluctuations in the levels of hormones give rise to problems in the gastrointestinal tract. The issues included are diarrhea, constipation, and abdominal pain. These problems cause swelling in the body and also slow down the pace of digestion. Due to the altered rate of digestion, the body feels overstuffed even with small consumption. The improper intake of food also results in a gain of weight.
The levels of Progesterone slow down the process of digestion, resulting in constipation. This shows a flawed process of nutrient absorption from the food. Constipation and improper digestion of food makes one feel uncomfortable and puffed up.
DECREASE IN MAGNESIUM:
With the onset of menstruation, the levels of magnesium inside the body start to decline automatically. The decrease in Magnesium levels arises the cravings for sugar and carbohydrates. Magnesium also controls and regulates the hydration level of the body. With the decrease in levels of Magnesium, there are high chances of dehydration in the body. This dehydration also comes out as increased levels of hunger in the body, increasing the demand for food.
SKIPPING WORKOUT:
Due to the cramps or the body-ache, women miss their workout sessions during their periods. The missing workouts stop the burning of calories and prevent the loss of fat in turn. Many women also feel tired and restless during their periods due to the consistent flow of blood.
This restless behavior and tiredness also cause weakness in some cases. Women facing weakness during periods are forced to eat more, and this leads to gaining weight. They are forced to eat high-calorie content to regain and retain their energy during their periods.
DIFFICULTY SLEEPING:
Alteration in the sleeping patterns of the body brings about many uninvited changes too. Lack of proper sleep results in stress and the development of frequent headaches also. During periods, women stay conscious and do not sleep in a relaxed and relieved manner. They lie on the bed in a straight and fixed position to avoid stains on the bed.
These thoughts in mind keep a person wide awake and prevent them from sleeping. Loss of sleep comes out as a poor habit and alters the bodyweight too. 
ANXIETY OR STRESS:
Anxiety or stress is caused by alterations in the levels of hormones and vice versa. The fluctuations in levels of hormones give rise to stress and anxious behavior. An anxious or stress minded gets involved in over-thinking, and due to this, their mental health starts to deteriorate. With the problems of mental health, changes in physical aspects of the body begin taking place too. Stress or anxiety alters the rate of hormones and slows down the processes of the body. This leads to gaining weight.
Women need to be extra cautious during their days of menstruation. They need to take a specific measure to have regulated blood-flow. The days of menstruation are tough and should be dealt with precautions. Many women also develop low blood pressure and start fainting during periods too. Some precautionary measures taken during these days minimize the amount of pain and provide comfort to the body again.  
Do check out our blog: Hormone balancing foods for women
The measures required to be taken during periods are as follows:
Increase in water intake

Consumption of healthy food

Consumption of magnesium supplements

Regular movement by the body

Regular exercising

Consumption of diuretics

Reduced salt intake

Skipping caffeine and sugar

Avoiding food that gives rise to acidity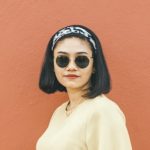 Charlotte is a health, beauty and wellness blogger and a mother of two, who lives between India and London
Why Do You Get Yeast Infection After Period? Every Answer For Your Question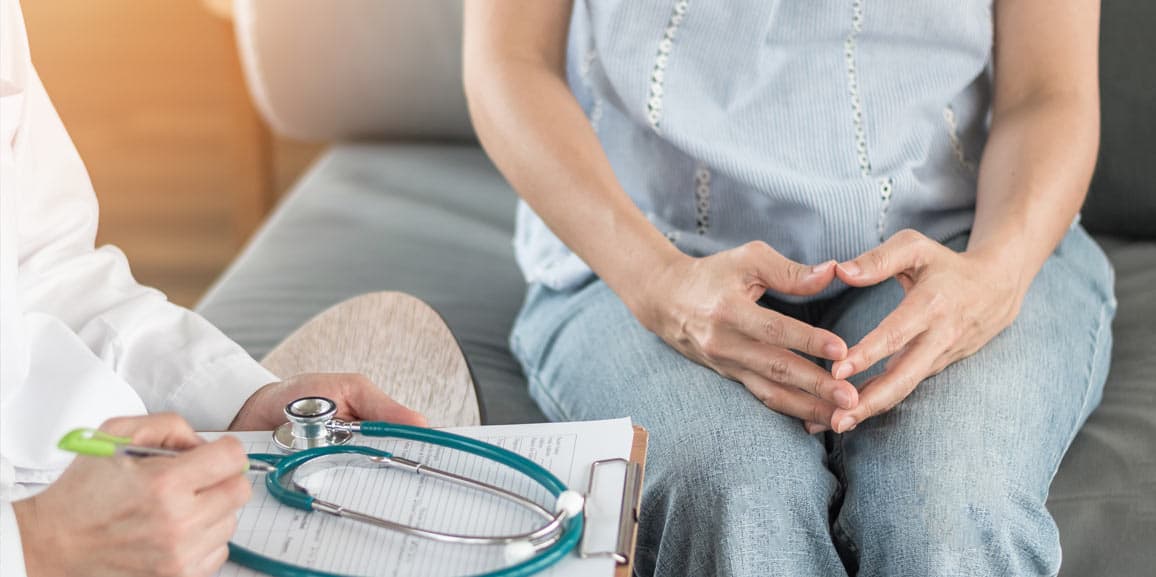 What is a yeast infection?
Candida or Monilia, a yeast-like fungus, is the most common cause of yeast infections. This fungus is a natural part of your body's ecosystem. This fungus is usually kept under control by your body's immune system. If you are unwell or using antibiotics, it can cause infection. This fungus can infect your lips, skin, nails, food pipe (esophagus), vaginal area, or even blood. A vaginal yeast infection is a fungal infection that produces inflammation, discharge, and severe itching in the vagina and vulva, the tissues that line the vaginal entrance.
Vaginal yeast infections, also known as vaginal candidiasis, affect up to three out of every four women at some point in their lives. At least two episodes are common in many women.
Symptoms of yeast infection:
Swelling around the vagina
Pain during sex
Soreness
Irritation and itching in the vagina after periods and vulva
A burning sensation, especially during intercourse or while urinating.
Redness and swelling of the vulva
Vaginal pain and soreness
Vaginal rash
Thick, white, odor-free vaginal discharge with a cottage cheese appearance.
Watery vaginal discharge
The causes of yeast infection after periods:
Hormonal shifts can alter the equilibrium of yeast and bacteria in the vaginal area, resulting in yeast infections after a period. When hormones, particularly estrogen, rise and fall, they may kill the bacteria that live in the vaginal area and keep yeast at bay. Candida, the yeast that causes the majority of yeast infections, can overgrow if bacteria aren't present to stop it. A vaginal yeast infection, commonly known as vaginal candidiasis, results as a result of this. Another hormone secreted during the menstrual period, progesterone, aids in the efficacy of Candida-killing cells. Changes in the amounts of beneficial and bad bacteria and yeast in the vaginal area are caused by the regular cycling of hormones.
Common knowledge on yeast infection is given in the above content. Now you may be thinking, "why do I get yeast infection after my periods?" There are many factors like hormones, hygiene, infections after periods, bacteria etc. But what are the risk factors for the same?
Risk Factors:
Antibiotics: Drugs that are used to kill bacteria that are causing illness. However, they frequently kill off beneficial microorganisms in the process. This can result in Candida overgrowth and a yeast infection.
Immune system weakness: A weakened immune system makes it more difficult to combat infections. People with a weakened immune system are frequently prescribed drugs, which can cause bacterial imbalances and raise the risk of yeast infections.
Unregulated diabetes: People with diabetes who do not maintain control of their illness may experience blood sugar increases. Because yeast feeds on sugar, it can grow when blood glucose levels are high. This can make it more likely for yeast to proliferate uncontrollably.
High-stress levels: High-stress levels can have a deleterious impact on general health, particularly immune function. Candida overgrowth is more likely when the immune system is compromised by stress.
Recurrent yeast infections after periods: People who get yeast infections regularly are more likely to get another one after a period. It may be due to poor hygiene or a compromised immune system. In this case, people are prone to having itchy vaginas after periods.
But in some cases, you could have worse scenarios. It can also be termed a complicated case. But how to know if you are facing a complicated case? The following are the symptoms of complicated cases:
You experience significant signs and symptoms, such as a lot of redness, swelling, and itching, which can lead to tears, fissures, and sores.
In a year, you experience four or more yeast infections.
Your infection is caused by a fungus that isn't very common.
You're expecting a child.
You have uncontrolled diabetes.
Because of certain medications or illnesses, such as HIV infection, your immune system is impaired.
How can you know if you have a vaginal yeast infection?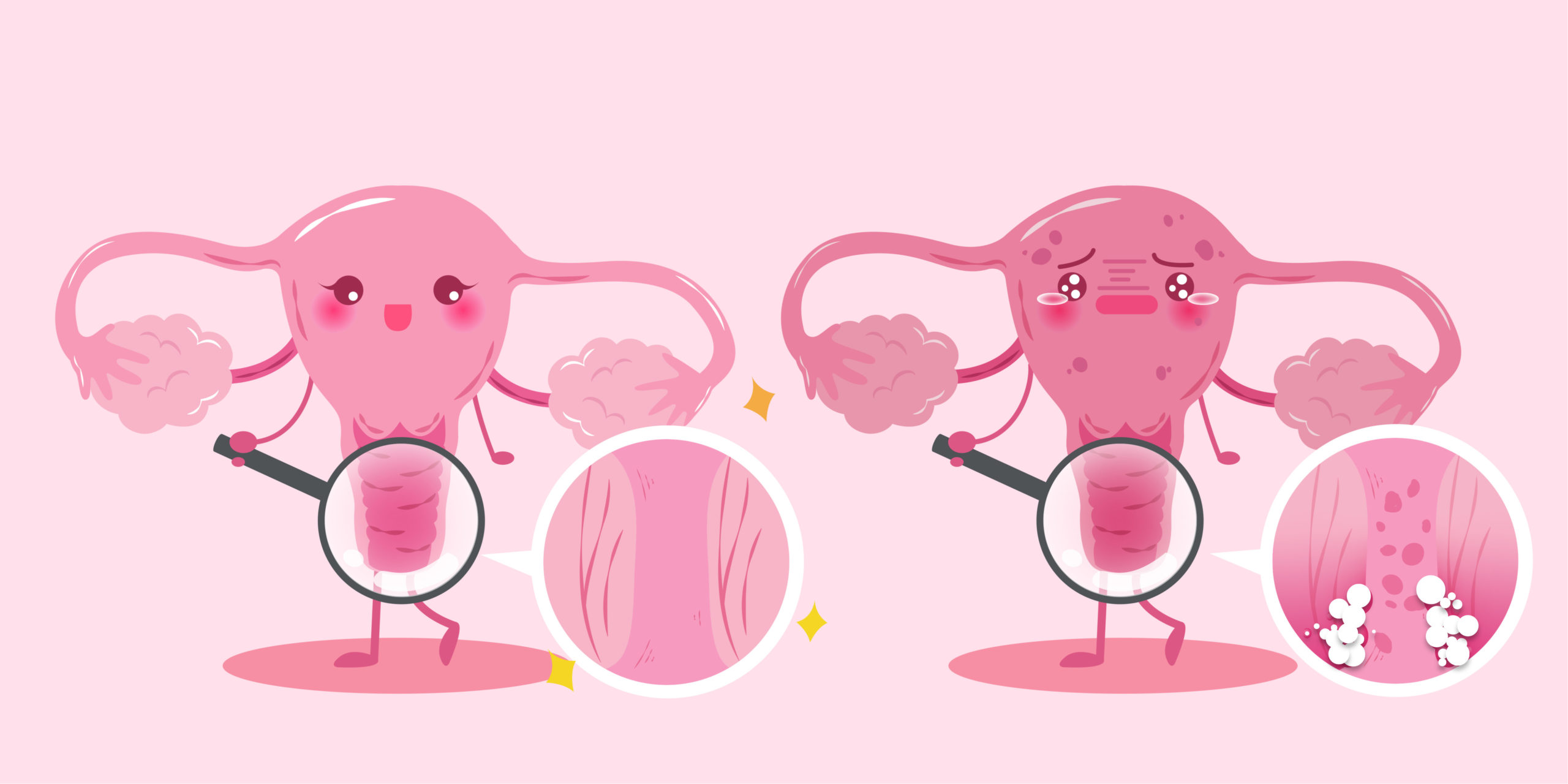 Your doctor will diagnose you with a vaginal yeast infection. You'll need to make an appointment to talk about your symptoms. To confirm the yeast infection, your healthcare professional may need to obtain a sample of your vaginal discharge. Your healthcare professional will be able to detect what type of yeast infection you have based on your symptoms and the sample of discharge you provided, as well as the best strategy to treat it.
Treatment for yeast infection:
It's crucial to understand that there are many distinct forms of yeast when it comes to treating a vaginal yeast infection. Depending on the type of yeast infection, your healthcare professional may discuss several treatment options with you.
A vaginal yeast infection is usually treated with an antifungal drug prescribed by your doctor. This type of drug is used to treat yeast overgrowth in the body.
The medication comes in two forms: oral and topical. Topical treatments are applied to the afflicted area while oral medications are taken by mouth. Boric acid, nystatin, miconazole, and clotrimazole are examples of topical medicines. Your healthcare professional will offer you information on each type of medication as well as instructions on how to take it properly. When using these medications, it is critical to constantly follow your provider's directions to ensure that the infection is completely treated and does not return.
Prevention tips for yeast infection:
Making a few lifestyle modifications can typically avoid vaginal yeast infections. These modifications may include:
Do not douche—douching can kill the germs that regulate the fungus.
Use feminine deodorants as little as possible.
Using deodorant (scented) tampons or pads is not recommended.
Changing off damp clothing as soon as possible is especially important for bathing suits.
Using sexual water-based sexual lubricants.
If you have diabetes, it's critical to keep your blood sugar levels as close to normal as possible. Diabetes management can aid in the prevention of vaginal yeast infections.
A vaginal yeast infection has symptoms that are similar to those of other illnesses. A physical examination by your healthcare professional will answer any queries you may have.
FAQs on yeast infection:
Can I get a yeast infection after my periods?
After your period, it's common to acquire a yeast infection. Hormonal changes, such as those that occur during your period, can destroy the bacteria in your vaginal area, resulting in a yeast infection.
Can low estrogen cause yeast infections?
Low estrogen levels are rather frequent during and after menopause. Vaginal atrophy can alter the pH, bacterial levels, and yeast levels in the vaginal area, potentially increasing the risk of yeast infections. The alterations caused by vaginal shrinkage can leave your vagina more susceptible to yeast infections and overgrowth.
Do tampons cause yeast infections?
So, tampons don't cause yeast infections directly, and using them when you have one isn't dangerous, but there's a risk they'll make you feel worse: Tampons have been linked to vaginal mucus alterations and, in some circumstances, vaginal ulcerations (sores that appear on the vaginal walls)
Can you get a yeast infection from pads?
As soon as you discover any irritation from a pad, treat it. Because the yeast normally presents in your body can impact the inflamed areas, untreated rashes can progress to a yeast infection.
If you have tried everything, yet you are getting a yeast infection, then this is something you should be considering:
If you experience a lot of yeast infections, you should talk to your health care physician about it. Your service provider may:
Confirm that you have a vaginal yeast infection by taking a test.
Get a blood sugar test to see if you have diabetes.
Antiretroviral therapy (ART) is a treatment for HIV/AIDS.
Any possible hormonal changes should be discussed (birth control or pregnancy).
Your test findings will be used by your healthcare practitioner to ensure that you are receiving the proper treatment. While treating your yeast infection, it's crucial to address the underlying cause. Controlling the source of the illness can help avoid vaginal yeast infections in the future.
Read related article: What does period blood colour indicate about your health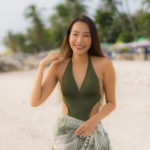 Andrea loves to write about the relationship. She has been writing for more than a decade now. Solo traveller and love to surf
What Are The Tiny Bumps On Lips And How To Treat Them?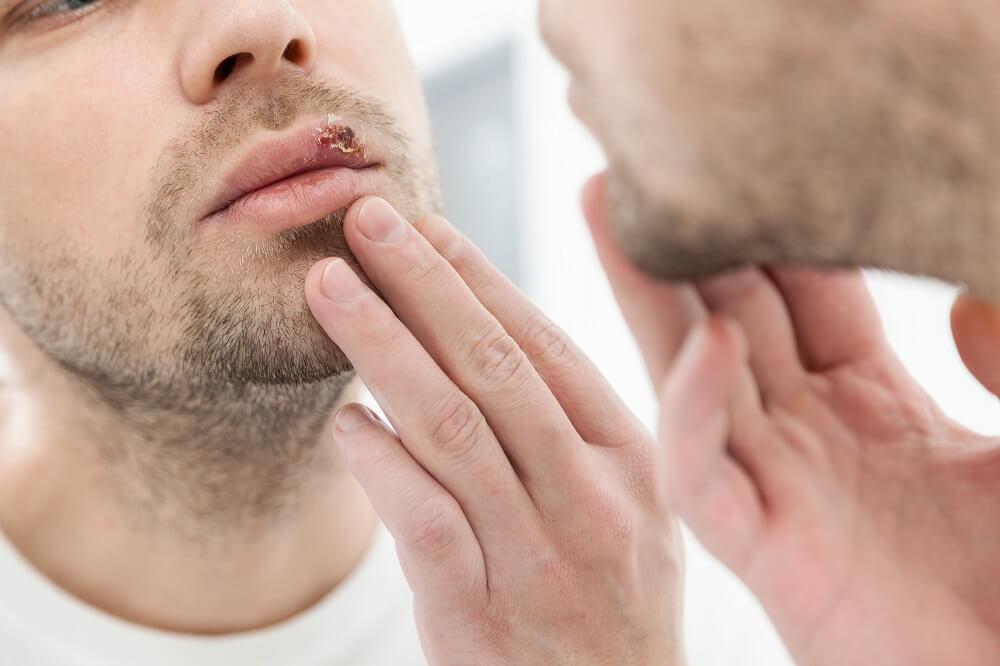 Tiny bumps commonly called pimples or boils on lips can be simply a tiny mass of skin popping up from the sides of the lips or on lips and even under the lips. It can be irritating, sometimes painless, and sometimes dark, pigmented, and filled with pus. It is mostly so tiny that it can only be seen when closely viewed.
Mostly, they are harmless but can help to determine underlying health problems.
Causes of bumps on lips
1. An allergic reaction has occurred:
The immune system is in charge of protecting your body from bacteria and viruses. In some situations, your immune response will protect you against toxins that aren't normally harmful to humans. A few of these compounds are known as allergenic, and they produce an allergic reaction in your body when your body responds to them.
2. Cold sores or canker sores:
A canker sore, also known as an aphthous sore, is a painful open ulcer in the mouth. The most prevalent sort of oral ulcer is this one. Some people are aware of them in their lips or cheeks. They're normally white or yellow, with red, inflammatory soft tissue surrounding them.
Symptoms of a canker sore include:
You have a little, egg-shaped yellowish-white lesion in your
a sore red spot in your mouth
a feeling of tingle in the mouth
3. Fordyce grains are small white patches that aren't harmful:
Fordyce spots are whitish-yellow pimples that appear on the interior of your cheeks or the border of your lips. If you're a man, they can develop on your genitals or gonads, and if you're a woman, they can appear on your labia.
The specks are enlarged oil glands known as Fordyce granules or Fordyce glands. They're perfectly typical, painless, and inoffensive.
Sweat glands, or oil glands, are generally found near hair cells. Fordyce spots form on your skin when you don't have any hair. They normally appear as isolated or dispersed bumps, although they can also form clusters.
4.  Hand, foot, and mouth disease (HFMD) is a contagious infection that affects the hands:
The infection, known as hand, foot, and mouth disease (HFMD), is extremely contagious. The coxsackievirus, a member of the Enterovirus genus, is the most prevalent cause.
These viruses can be mainly transmitted by unclean hands or feces-contaminated surfaces. It can also be spread by coming into contact with an infected person's saliva, stool, or respiratory secretions. Blisters or sores in the mouth, as well as a rash on the hands and feet, are signs of HFMD. The virus can affect anyone of any age, although it is more common in children under the age of five. It's usually a minor ailment that goes away on its own within a few days.
5. Milia, or "milk spots," are small innocuous cysts:
Milia are little, dome-shaped lumps that can be pale or yellow. They aren't normally irritating or painful. They may, nonetheless, cause pain in certain people. Milia can get inflamed and red if they are exposed to rough sheets or clothing.
Cysts are most commonly encountered on the cheeks, lips, and eyelids. They can also be found in other regions of the body, such as the torso and the genitalia.
They're frequently confused with Epstein pearls, which are a disease. The formation of innocuous white-skinned cysts on a newborn's gums and mouth is a symptom of this illness. Milia are frequently referred to incorrectly as "baby acne."
6. Whenever the salivary ducts are clogged, mucoceles, or lumps, occur: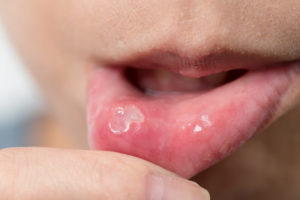 A mucous cyst, often called a mucocele, seems to be a liquid protrusion on the lip or in the mouth. When the salivary glands in the mouth become clogged with mucus, a cyst forms. Cysts are most commonly found on the bottom lip, however, they can appear elsewhere in the mouth. They're usually only temporary and don't cause any discomfort. Cysts, on the other hand, can become chronic if not treated.
Other reasons:
Oral cancer
Herpes in the mouth Rashness in the mouth
Anterior eczema is a rash on the face caused by skin irritation.
Treatment of bumps on the lips
Medication for lip pimples is determined by the underlying
The physician may prescribe an antibacterial for a pathogenic bacteria, such as syphilis if the pimples are caused by an infection.
An antifungal medicine for bacteria and fungi or yeast infections like an oral thrush; an antiviral treatment for a viral illness like herpes
If the bump is caused by an allergy or swelling, antihistamines may be prescribed.
A clinician may recommend or advise the following for canker sores: A corticosteroid cream or ointment, such as dexamethasone, fluocinonide, or clobetasol, a mouth rinse, generally containing chlorhexidine
The doctor may prescribe the following treatments for cold sores: lotions to relieve pain and discomfort
Antiviral drugs to combat the infection
cool patches to keep the skin safe as it heals
If the periorbital dermatitis is severe, the physician may recommend an oral or intravenous antibiotic. Tetracycline, doxycycline, minocycline, and erythromycin are examples of antibiotics
Oral cancer patients may need more complicated treatments such as surgery, radiation therapy, and chemotherapy.
Home remedies for bumps on the lips
To treat the pimples, follow your doctor's instructions and avoid disturbing the affected region. There are several home remedies and self-care methods that can help a lip bump heal faster and ease any pain or discomfort. Here are some suggestions for you to try at home:
Wash your face simply with heated water till the bump goes away, then use a quasi-bar or a fluid cleanser.
After washing, gently tapping the flaking skin rather than rubbing it dry is a good way to gently dry the face
Face creams, cosmetics, and sunscreen should be avoided.
Eating a nutritious and well-balanced diet rich in vitamins and minerals obtained from whole foods.
Drinking a lot of water daily.
Touching, squeezing, or stroking the bump is not recommended.
Teeth brushing two times a day and exfoliating once a day are examples of proper oral hygiene.
Using lip balms with natural components and sun protection element.
Also, if you loved this blog you should definitely read, top 10 easy home remedies for clear skin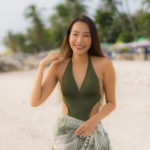 Andrea loves to write about the relationship. She has been writing for more than a decade now. Solo traveller and love to surf
What Are High Estrogen Symptoms & Treatment For Estrogen Levels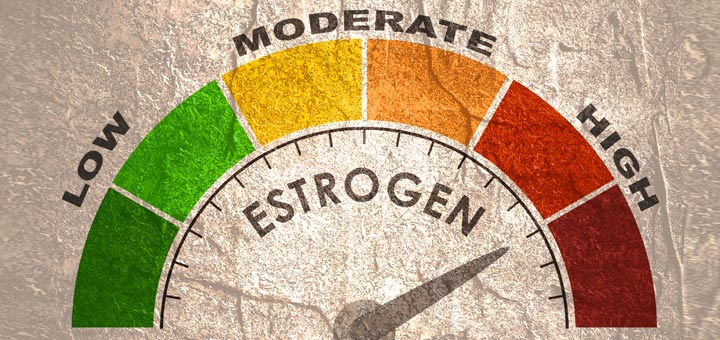 Estrogen also spelled as estrogen is a female hormone that is responsible for various female reproductive health-related things like secretion of certain hormones and fluids. It is also responsible for female secondary sexual characters. That is this is seen in the body at the onset of puberty. It also contributes to conjunctive health, bone health, and the cardiovascular system.
Estrone (E1), estradiol (E2), and estriol (E3) are the three primary endogenous estrogens with estrogenic hormonal activity (E3). The most powerful and common estrane is estradiol. Estestrol (E4) is another estrogen that is exclusively created during pregnancy.
Estrogens are produced by all mammals, as well as a few insects. The fact that estrogenic sex hormones are found in both mammals and insects shows that they have a common ancestry. In both males and females, estrogens flow at lower levels than androgens in terms of quantity. Even though guys have lower estrogen levels than females, estrogens play an important physiological role in males.
Normal levels of estrogen in females:
Estrone
Estradiol
Prepubescent female
Undetectable–29 pg/mL
Undetectable–20 pg/ml
Pubescent female
10–200 pg/mL
Undetectable–350 pg/ml
Premenopausal adult female
17–200 pg/mL
15–350 pg/ml
| | | |
| --- | --- | --- |
| Postmenopausal adult female | 7–40 pg/mL | <10 pg/ml |
High levels of estrogen in females:
Medicines: Some antibiotics, herbs, or herbal medicines might cause a high estrogen in women's bodies as a side Oral birth control pills and phenothiazines, a class of drugs used to treat psychological and psychological disorders, are two examples of medications that might cause estrogen dominance.
Meal: Ingesting fruits and vegetables without properly wiping off the chemical or herbicide residue can disrupt one's hormonal balance. The estrogen levels can also be affected by growth hormones administered into poultry fowl and reared
Water: The water we drink contains hazardous and undesired substances that have been linked to the production of hormonal disrupting compounds, which can cause estrogen levels in the body to
Obesity: Obesity or an excessive amount of body fat can contribute to estrogen These adipose deposits accumulate estrogen in the circulation, causing their amounts to skyrocket, resulting in negative health consequences. Not only that, but adipose stores can generate estrogen from other hormones in the body as well.
Cosmetics, perfumes, and other skincare: Xenoestrogens, which resemble estrogen and cause an abnormal condition, are found in the majority of human-made beauty and skincare items. Parabens, phthalates, and benzophenones are examples of common xenoestrogens. Perfumes also contain several potentially dangerous compounds that serve as endocrine
Microbiome imbalance: When the gut microbiome is out of equilibrium, digestion bogs down, which halts the clearance of estrogen circulating in the gastrointestinal tract. Estrogen is reabsorbed into the circulation and its level rises as a
Stress: When a person is stressed, the pregnenolone hormone, which normally produces progesterone, begins to create the stress hormone cortisol. As a result, progesterone levels fall while estrogen levels
Hormone replacement therapy: These drugs contain artificial estrogens that raise estrogen levels in the
Access to toxic metals with the use of plastics:  Plastics and toxic metals have estrogen-mimicking characteristics that can affect the endocrine system and boost estrogen We use plastics in our house all the time, mainly to store and microwave food. These polymers include xenoestrogen, which penetrates food and causes serious health problems. Heavy metals including cadmium, lead, and mercury poison our environment, causing estrogen levels to rise due to their estrogen-mimicking qualities.
Symptoms of high estrogen in females are as follows:
Breast puffiness, inflammation, and soreness
bumps in breasts caused by fibrocystic tissue
the diminished desire for intimacy
erratic menstruation cycles
Premenstrual syndrome signs have become more severe (PMS)
fluctuations in emotions
headaches
Paranoia and anxiousness
putting on weight
hair thinning
Insomnia problems due to cold hands or feet
drowsiness or tiredness
issues with remembering
Normal levels of estrogen in males:
| | | |
| --- | --- | --- |
| | Estrone | Estradiol |
| Prepubescent male | Undetectable–16 pg/ml | Undetectable–13 pg/ml |
| Pubescent male | Undetectable–60 pg/ml | Undetectable–40 pg/ml |
| Adult male | 10–60 pg/ml | 10–40 pg/ml |
 High levels of estrogen in male:
Infertility: Estrogen is a hormone that the body uses to make High estrogen levels might cause spermatogenesis to slow down and make it more difficult to produce healthy sperm.
Gynecomastia: Increased estrogen can lead to the development of more breast tissue than is typical. High amounts might cause gynecomastia or male genital enlargement. When the quantity of mammary subcutaneous fat is unusually high, this
Erectile dysfunction (ED): It is a condition that affects men (ED). Increased estrogen levels can disrupt the hormone balance required to achieve and maintain. This is especially true if you have low testosterone levels.
Growth is slowing: In boys, too much estrogen can cause small height or delayed
Closure of the: This can occur in adolescents with elevated estrogen levels, resulting in low height in boys.
Symptoms of high estrogen in males are as follows:
sexual desire is diminished
sperm motility in the sperm is low, and you're
You're going bald all across your body and your muscular mass is
Sex organs grow at a slower
Bone mass declines (osteoporosis)
unexpected sensation of being hot (hot flashes)
experiencing difficulty concentrating
How to decrease estrogen levels in males and female:
Various diets were demonstrated to enhance normal levels of estrogen and body mass while lowering illness threats dramatically.
Research demonstrates that diets rich in incomplete, nutritional foods, particularly vegetables and fruits, promote healthy estrogen and other hormone levels.
Mediterranean diet:
Extra virgin olive oil
Nuts: almonds, walnuts
Whole grains: quinoa, farro
Beans: chickpeas, lentils, split peas, cannellini
Dairy: tzatziki, feta, Romano, low-fat yogurt
Fish: salmon, tuna, mackerel
Meat: chicken breast, shrimp
Vegetables: cucumber, onion, garlic, tomato, zucchini, spinach, eggplant, kale, mushrooms, olives
Fruit (seasonal)
Hummus
Lemon and lime
Fresh herbs: oregano, dill, mint, basil, parsley, za'atar
Red wine (optional)
High fiber diet:
Pears (3.1 grams)
Strawberries (2 grams)
Avocado (6.7 grams)
Apples (2.4 grams)
Raspberries (6.5 grams)
Bananas (2.6 grams)
Carrots (2.8 grams)
Beets (2.8 grams)
Broccoli (2.6 grams)
Artichoke (5.4 grams)
Brussels sprouts (3.8 grams)
Lentils (7.3 grams)
Kidney beans (6.8 grams)
Split peas (8.3 grams)
Quinoa (2.8 grams)
Oats (10.1 grams)
Popcorn (14.4 grams)
Almonds (13.3 grams)
Chia seeds (34.4 grams)
Sweet potatoes (2.5 grams)
Dark chocolate (10.9 grams)
Also, exercise and limiting alcohol help to reduce estrogen in the body. 
You can also read here, some tips to balance hormone levels for women