How To Maintain Vaginal Hygiene? 12 Tips To Avoid Any Vaginal Health Issues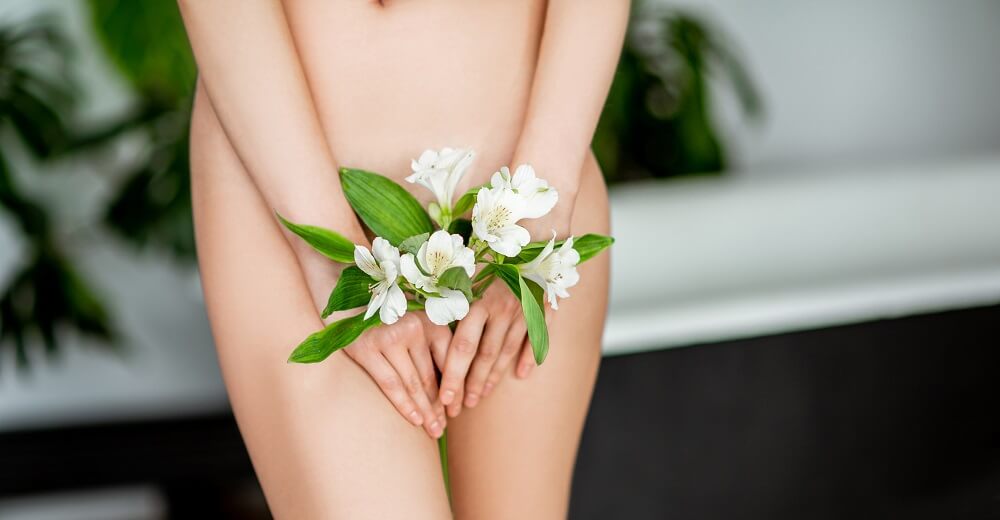 Firstly, you should understand, that the vagina is not the outer part that you can see, the sides of the female organ are called the labia. The opening, which is also the canal for menstrual flow or penetration is called the vagina.
What is vaginal hygiene?
According to doctor Cutres, the vagina is a self-cleaning organ. You should not put any product unless recommended by your doctor inside your vagina for good female hygiene. It is likely to change the pH of your vagina which can give an invitation to some diseases.
Importance of vaginal hygiene
For a woman's health, proper vaginal cleanliness is critical. Keeping the vulva clean the right way, whether or not you're of reproductive age, can make a big impact when it comes to vaginal infections. Your vaginal area is delicate, yet maintaining excellent cleanliness is surprisingly simple.
Maintaining the pH of the vaginal area is the most critical aspect of vaginal hygiene. A typical vaginal pH is somewhat acidic, and when this is disrupted, women begin to suffer infection symptoms. Irritation, itching, and discomfort are possible symptoms. Some women, especially during pregnancy, are more sensitive to vaginal changes.
Any foreign material injected into your vagina might change the pH, so be careful what you put in there to avoid upsetting its protective habitat. At the same time, don't just concentrate on the vaginal area; pay attention to the surrounding external area as well. Here are some suggestions for maintaining good vaginal hygiene.
How to maintain the hygiene of private parts?
1. Keep your underwear dry
When you don't wipe the vagina after urinating, the panties get wet, which can generate a terrible odor and put you at risk for vaginal infections. As a result, it's always a good idea to wipe the area with toilet paper or a soft cloth to keep your underwear dry. This is also considered good for vaginal health. A healthy vaginal environment includes vaginal fluid or discharge. The use of talcum powder or excessive cleaning of the vaginal area can make it exceedingly dry, causing irritation and vaginal dryness. It can also cause pain and make sex more vulnerable to harm. Furthermore, according to a research study, talcum powder use in the genital area can cause urinary incontinence.
2. After 4-6 hours, change your sanitary pads
According to Dr. Nupur Gupta, a Delhi-based gynecologist, women with regular blood flow should change a sanitary napkin every four to six hours. The same is true on days when your blood flow is low. This is one of the most important intimate hygiene tips. If you have a strong flow during your period, you should change your sanitary pads every 3-4 hours. If you're using a tampon, make sure to change it every six hours. During menstruation, sanitize the area every time you use the restroom. If sanitary napkins or tampons are not changed frequently enough, they can cause skin irritation and odor. It can also put you in danger of infection in some circumstances. Furthermore, some women like to use reusable cloth.
3. Always clean the vaginal area after intercourse
Make it a practice to clean your vaginal area after each sex session. This is because body fluids and particles from condoms can irritate the skin. In addition, failing to clean up after yourself might lead to vaginal infections. To avoid diseases such as urinary tract infections and keep good vaginal health, always rinse the vagina after sex with water (UTIs).
Also read, 10 Effective Vaginal Itching Home Remedies To Get Easy Relief
4. When washing your vaginal area, avoid using soap
You can get a clean vagina by avoiding using strong soaps or scented soaps. The use of soaps containing hazardous compounds such as glycerol, fragrances, and antiseptics might disrupt the vaginal bacteria's healthy equilibrium. It can also alter the pH in the vaginal region, causing discomfort and encouraging the growth of harmful germs. Instead, wash the area around the vagina with ordinary soap and water, ideally lukewarm water.
5. Do not douche
A douche is a genital hygiene device that cleans vaginal secretions by flushing water into the vagina. Douching entails the use of chemicals that can alter the vaginal pH. As a result, the usual vaginal bacteria may be disrupted. Furthermore, there is no proof that douching protects you from sexually transmitted illnesses or vaginal infections.
6. No perfumed feminine hygiene products, please
Using feminine hygiene products such as scented wipes, vaginal deodorants, or scrubs to maintain the vagina healthily is not a good idea. In reality, these products may aggravate your illness and make you more susceptible to infection. Furthermore, utilizing vaginal washes might cause skin peeling, which increases your risk of infection.
7. Safely make sexual contact
Sexually transmitted illnesses (STIs) such as chlamydia, gonorrhea, herpes, warts, syphilis, and the human immunodeficiency virus can all be spread during unprotected intercourse (HIV). As a result, using condoms every time you have sex is one of the most straightforward and effective ways to avoid STIs, vaginal infections, and unexpected pregnancies. But, before you use one, make sure you're not allergic to the condom's substance and choose the right one for you.
8. Avoid wearing clothing that is too tight
The majority of specialists advise that you wear underwear made of breathable fibers like cotton. This is due to the restricted air circulation caused by wearing tight clothing and inners made of synthetic textiles. Vaginal infection can be caused by excessive perspiration and dampness, which encourages the growth of bacteria and yeast. For long periods, avoid wearing leather pants, tight spandex, or wet swimming suits. Also, change your clothes after working out, exercising, or engaging in any other sweaty activity.
9. Learn how to wipe properly
Are you wiping down the area properly? Almost certainly not! Cleaning the vagina should be done from front to back (vagina to anus), not the other way around. This is because if you do it the opposite way, you risk pulling hazardous bacteria into your vaginal area. If you've been wiping in the wrong way, now is the moment to switch.
10. Pubic hair should not be shaved
Some women prefer to shave their pubic hair because they believe it is disgusting and unclean. However, if studies are to be believed, pubic hair works as a protective shield, shielding the vulva (the outer region of the female genitalia that surrounds the vaginal entrance) from bacterial infections.
11. Infections of the vaginal area should not be overlooked
Finally, but certainly not least, do not disregard any indications or symptoms of vaginal infections. Consult your doctor right away if you have a foul odor, profuse vaginal discharge, or colored vaginal discharge. Also, an itching vagina or soreness in the vaginal region should not be ignored because it could indicate an underlying health problem.
12. Self-medication should never be attempted
When it comes to infections or disorders of the genital areas, such as ringworm, pubic lice, vaginal dryness, or itching, most women are hesitant to see a gynecologist. They do try some quick home remedies like washing the vagina with baking soda solution or applying a homemade paste to get rid of the odor. Furthermore, if home remedies fail to provide relief, over-the-counter antifungal or antibiotic ointment or lotions are the next best thing. However, this strategy is incorrect. All of these issues should be discussed with a doctor.
To maintain a healthy vagina, every woman should follow these fundamental feminine hygiene practices. Please share this information with all of your friends, especially your daughters, to raise awareness. Because knowing these suggestions from the time you're in puberty can make a significant difference in your general health and well-being.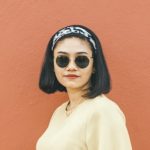 Charlotte is a health, beauty and wellness blogger and a mother of two, who lives between India and London
Sunflower Seeds Benefits: 12 Amazing Health Benefits You Should Know
Sunflower seeds are officially the sunflower plant's fruits.
The seeds come from the plant's huge flower heads, which can reach a diameter of more than 12 inches (30.5 cm). Up to 2,000 seeds can be found in a single sunflower head.
Sunflower crops are divided into two categories. The seeds are cultivated for one type, while the oil is grown for the other (which is the majority farmed).
The inedible black-and-white striped shells, sometimes known as hulls, surround the sunflower seeds you consume. The shells of those used to extract sunflower oil are solid black.
Sunflower seeds are mildly nutty in flavor and have a solid but tender texture. They're usually roasted to enhance the flavor, but you can get them raw as well.
Nutritional value of sunflower seeds
The main nutrients in 1 ounce (30 grams or 1/4 cup) of shelled, dry-roasted sunflower seeds are (3):
Sunflower seeds
Calories: 163
Total fat, which includes:14 grams
Saturated fat: 1.5 grams
Polyunsaturated fat: 9.2 grams
Monounsaturated fat: 2.7 grams
Protein: 5.5 grams
Carbs: 6.5 grams
Fiber: 3 grams
Vitamin E: 37% of the RDI
Niacin: 10% of the RDI
Vitamin B6: 11% of the RDI
Folate: 17% of the RDI
Pantothenic acid: 20% of the RDI
Iron: 6% of the RDI
Magnesium: 9% of the RDI
Zinc: 10% of the RDI
Copper: 26% of the RDI
Manganese: 30% of the RDI
Selenium: 32% of the RDI
Sunflower seeds benefits
Booster of Immunity
Health benefits of sunflower seeds have anti-inflammatory properties due to the presence of vitamin E, zinc, and selenium. Vitamin E boosts immune responses and protects against a variety of infections. It's also a potent antioxidant, preventing free radicals from harming our body's healthy cells. Zinc helps to protect our bodies from inflammation, allergies, and invading pathogens, which helps to prevent infections and boost overall immunity. Selenium helps to reduce inflammation and boost immunity. It also aids in the reduction of oxidative stress caused by free radicals.
Lowers Cholesterol
Sunflower seeds have a high fiber content, which lowers LDL cholesterol levels in the blood. Seeds include niacin, or vitamin B3, which lowers total cholesterol and lowers the risk of heart disease. Sunflower seeds include vitamin B5, also known as pantothenic acid, which raises HDL cholesterol while lowering total blood cholesterol.
Cardioprotective Effects
Sunflower seeds are rich in oleic and linoleic acid and low in saturated fats and sodium. They also contain magnesium, potassium and fiber. They help to lower blood pressure and serum cholesterol levels. Consuming them also reduces the occurrence of arrhythmias. All these effects help to protect our body from occurrence of cardiovascular disorders.
Cancer risk is reduced
Sunflower seeds contain beta-sitosterol, a phytosterol that helps to prevent breast cancer.It stops tumor cells from growing, shrinks the size of the tumor, and prevents metastasis. Sunflower seeds have powerful antioxidants that help to lessen cancer risk. In addition, eating these seeds lowers the risk of colon cancer.
Diabetic Management
Are sunflower seeds good for diabetes? Sunflower seeds can help people with type 2 diabetes mellitus decrease their blood sugar levels. What is type 2 diabetes, and how does it affect you? It's a long-term disorder in which your body's cells don't respond to insulin as well as they should, resulting in excessive blood sugar levels. Increased thirst and hunger, frequent urination, unexplained weight loss, exhaustion, and blurred vision are just a few of the symptoms.
Enhances brain function
Vitamin B6 is found in sunflower seeds. It boosts memory and improves mood and focus. It causes our bodies to produce serotonin and norepinephrine. Sunflower seeds can also help with the symptoms of premenstrual syndrome (PMS).
Weight loss is aided by this supplement
Sunflower seeds benefits for male are a good source of protein and fiber. They make us feel full for a long time, causing us to eat less and ultimately consume fewer calories. This aids in the weight loss process.
An Energy Powerhouse
Sunflower seeds are high in B vitamin thiamine ( vitamin B1 ). Thiamine aids in the conversion of carbohydrates, proteins, and lipids in our diet into energy. They also aid with muscle development. When you eat a handful of sunflower seeds, you will feel energized right away.
Aids in the treatment of anemia
Iron is abundant in sunflower seeds. These seeds help to raise our iron levels, which is beneficial to persons who suffer from anemia.
Aids in the detoxification of our bodies
Sunflower seeds contain antimicrobial properties. They assist in the removal of bacteria and germs from cells. They also aid in the removal of pollutants from our bodies.
Beneficial to Our Skin
Our skin glows when we eat sunflower seeds. These seeds' antibacterial and antifungal properties help to keep our skin clear by preventing infections. Sunflower seeds include oleic and linoleic acids, which aid in the synthesis of collagen and elastin, accelerating wound healing. They also help to avoid scarring.
During Pregnancy, It's Beneficial
Sunflower seeds benefits for females are high in Vitamin E, a substance that is believed to be good for prenatal health. Vitamin E aids in the development of the infant in the womb, in other words. As a result, sunflower seeds are a good source of nutrients for expecting mothers and their kids.
Inflammation is reduced
People who suffer from chronic inflammation can benefit from sunflower seeds, which can be eaten as part of a trail mix, added to breakfast cereal, or sprinkled on soup or salad. Sunflower seeds have anti-inflammatory effects in the form of flavonoids, Vitamin E, and other substances. Experts discovered that eating sunflower seeds 3-5 times a week as part of any meal reduces your risk of developing chronic illnesses like arthritis or joint discomfort.
Side effects of sunflower seeds
Sodium and Calories
Sunflower seeds are heavy in calories, despite their nutritional value.
Because it takes time to split open and spit out each shell, eating the seeds in the shell is a simple strategy to slow down your eating pace and calorie intake while snacking.
If you're limiting your sodium intake, bear in mind that the shells — which people typically eat before cracking them open — can contain more than 2,500 mg of sodium per 1/4 cup, 108 percent of the RDI (30 grams).
If the nutrition information on the label is only for the edible section — the kernels inside the shells 4the sodium amount may be hidden. Reduced-sodium versions are available from several brands.
Also read, 10 No Calorie Foods That Are Hiding Under Your Bed
Sodium and Calories
Sunflower seeds are heavy in calories, despite their nutritional value. Because it takes time to split open and spit out each shell, eating the seeds in the shell is a simple strategy to slow down your eating pace and calorie intake while snacking.
If you're limiting your sodium intake, bear in mind that the shells — which people typically eat before cracking them open — can contain more than 2,500 mg of sodium per 1/4 cup, which is 108 percent of the RDI (30 grams).
If the nutrition information on the label is only for the edible section the kernels inside the shells the sodium amount may be hidden. Reduced-sodium versions are available from several brands.
Seeds that have sprouted
Sprouting is becoming a more popular way to prepare seeds.
Seeds can occasionally be tainted with hazardous bacteria like Salmonella, which flourish in the warm, damp environment of sprouting.
Raw sprouted sunflower seeds, which may not have been cooked above 118°F (48°C), are especially vulnerable.
High-temperature drying of sunflower seeds aids in the destruction of dangerous germs. According to one study, drying partially sprouted sunflower seeds at temperatures of 122°F (50°C) or above dramatically reduced the level of Salmonella.
Certain products may be recalled if bacterial contamination is discovered, as was the case with raw sprouted sunflower seeds. Recalled products should never be consumed.
Blockages in the Stool
Fecal impaction or stool obstructions have been seen in both children and adults after eating a significant amount of sunflower seeds at once.
Eating sunflower seeds in their shells may raise your chances of fecal impaction because you may accidentally consume shell fragments that your body cannot process.
You may be unable to have a bowel movement due to impaction. While you're under general anesthesia, your doctor may need to remove the obstruction.
You may experience constipation as a result of the fecal impaction, as well as leakage of liquid stool surrounding the obstruction, abdominal pain, and nausea, among other symptoms.
Allergies
Although allergies to sunflower seeds are uncommon, they have been reported in a few cases. Asthma, mouth swelling, mouth irritation, hay fever, skin rashes, lesions, vomiting, and anaphylaxis are all possible reactions.
The allergens in the seeds are different proteins. Sunflower seed butter, which is made from roasted, crushed sunflower seeds, can be just as allergenic as whole sunflower seeds.
Although refined sunflower oil is less likely to contain enough allergenic proteins, highly sensitive people have had responses to trace levels in the oil in rare situations.
How to consume sunflower seeds?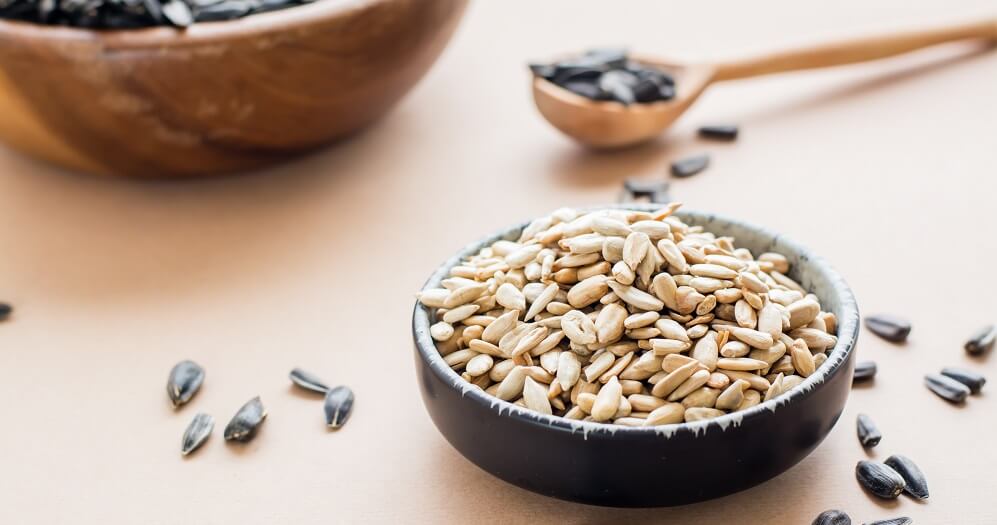 Sunflower seeds are available in two forms: whole seeds and shelled kernels.
Those that are still in the shell are typically eaten by shattering them with your teeth and spitting off the shell, which should not be consumed. At baseball games and other outdoor sporting events, these seeds are a favorite snack.
Sunflower seeds that have been shelled are more adaptable. You can consume them in a variety of ways:
Add to trail mix.
Stir into homemade granola bars.
Sprinkle on a leafy green salad.
Stir into hot or cold cereal.
Sprinkle over fruit or yogurt parfaits.
Add to stir-fries.
Stir into tuna or chicken salad.
Sprinkle over sautéed vegetables.
Add to veggie burgers.
Use in place of pine nuts in pesto.
Top casseroles.
Grind the seeds and use them as a coating for fish.
Add to baked goods, such as bread and muffins.
Dip an apple or banana in sunflower seed butter.
Best time to eat sunflower seeds
In the morning, soak a tablespoon of these seeds in water overnight and drink. Sabja seeds will provide you with everything you need, from weight loss to immunity," she explained. "Every day, 15 grams of these seeds should be consumed first thing in the morning.
Sunflower seeds are a nutty, crunchy snack that goes well with a variety of cuisines. They include a variety of minerals and plant components that may aid in the treatment of inflammatory diseases, heart disease, and type 2 diabetes. They are, however, calorie-dense and may have negative side effects if consumed in excess.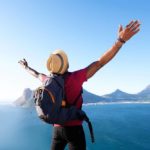 David is a blogger for over 15 years now and writes on health and wellness. The articles are focused to give extensive information about the subject.
How To Clean Stomach: 12 Ways To Colon Cleansing Naturally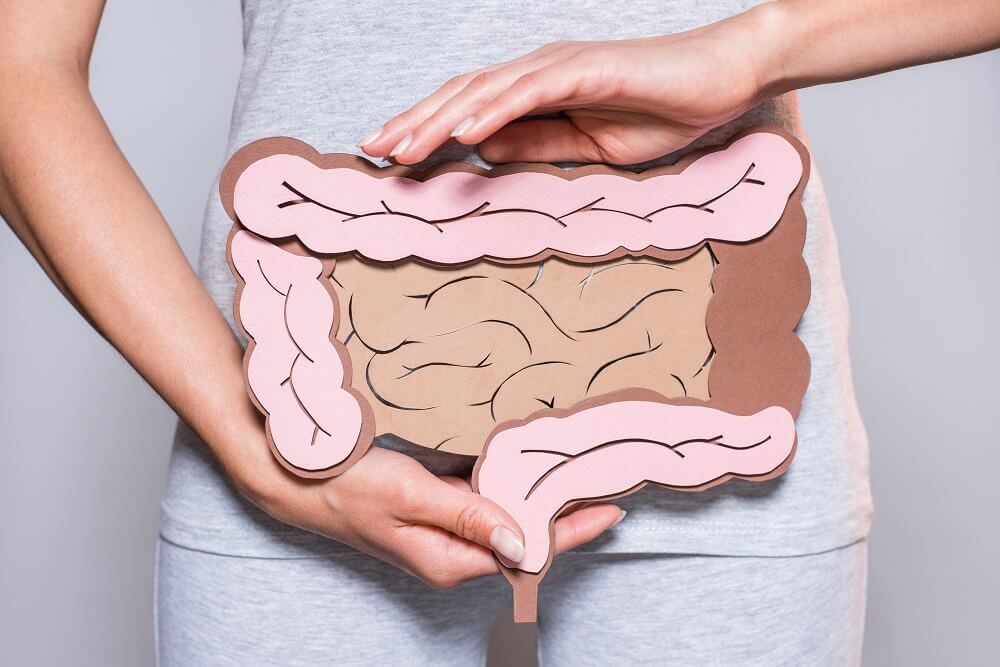 Natural colon cleansing, also known as colonic irrigation, has been used since ancient Greece. In the early 1900s, it became popular in the United States. However, the theories that supported it lost acceptance, and it fell out of favor. Colon cleansing, which involves the use of teas, enzymes, or colon irrigation, has recently gained popularity.
The portion of the big intestine that is the longest (a tube-like organ connection to the small intestine at one end and the anus at the other). Water, as well as some nutrients and electrolytes, removes from partially digested food by the colon. The remainder, solid waste known as stool, passes through the colon, is stored in the rectum, and exits the body by the anus. The colon is a component of the gastrointestinal tract.
What is colon cleansing?
Colon cleansing or gut detox is also known as colon therapy, colon hydrotherapy, colonic irrigation, or colonic irrigation, which refers to a variety of alternative medical treatments that promise to remove nonspecific toxins from the colon and digestive system by removing feces accumulations.
How to clean my stomach?
Is it possible to empty the colon with just bowel movements? We do know that the human body can perform the following tasks on its own:
natural bacteria in the gut help to digest food waste.
Toxins are also neutralized by the liver.
Colon mucus membranes may prevent undesirable chemicals from reentering the bloodstream and tissues.
The gut lining regenerates quicker than any other tissue in the body, keeping hazardous substances from accumulating.
The amount of bowel motions typically varies from person to person.
Weight loss isn't possible when you increase the number of bowel movements. Because most calories are absorbed before they reach the large intestine, this is the case.
12 Stomach clean home remedies
1. Flush water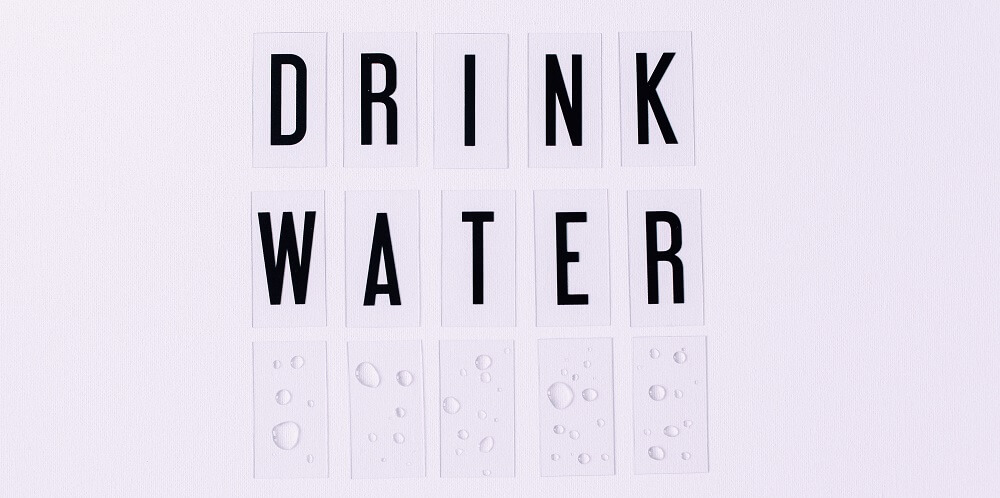 The best way to clean your stomach is by staying hydrated and drinking enough water is a fantastic method to keep your digestion in check. Drinking six to eight glasses of lukewarm water each day is recommended by supporters of a water flush for colon cleansing.
Also, eat a lot of meals that are high in water. Watermelons, tomatoes, lettuce, and celery are among the fruits and vegetables that fall under this category.
In truth, there are a variety of foods that can help naturally cleanse the colon through nutrition.
2. Flushing with saltwater
A saltwater flush is another option. This is especially beneficial for persons who have constipation or irregular bowel movements.
A 2010 study found that combining saltwater with certain yoga positions may help to empty the colon.
Mix 2 tablespoons of salt with lukewarm water in the morning before eating. It's best to use Himalayan salt or sea salt.
If you drink water quickly on an empty stomach, you'll most likely feel the need to go to the toilet within a few minutes.
Do this in the morning and evening, and be sure you spend some time at home near the bathroom afterward. You may need to use the restroom several times but this will clean your stomach.
3. Diet rich in fiber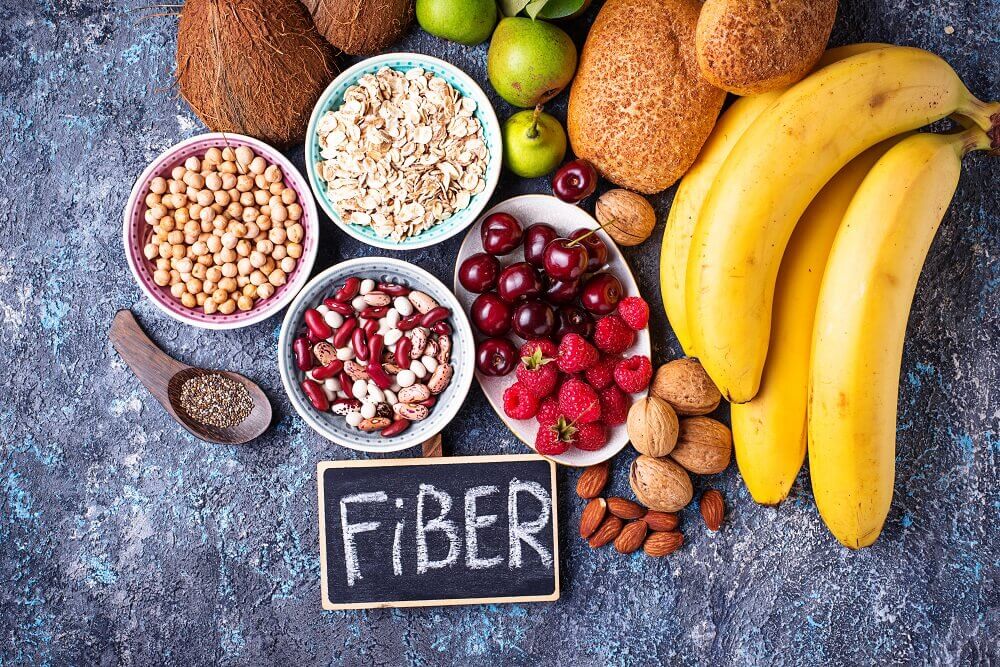 Fiber is a vital macronutrient that is sometimes disregarded in the diet. Fruits, vegetables, cereals, nuts, seeds, and another whole, healthful plant foods contain it.
Plants include cellulose and fibers, which assist the colon in "bulking up" extra waste. They also aid with constipation and hyperactive bowels by acting as prebiotics and increasingly beneficial microorganisms.
Consume plenty of high-fiber meals to support a healthy colon. They can also be beneficial to gut microbes.
4. More resistant starches
Fiber and resistant starches are comparable. Plant foods like potatoes, rice, beans, green bananas, and cereals also contain them.
These help to maintain a healthy colon by enhancing intestinal bacteria. Resistant starches were also found to lower the incidence of colon cancer in a 2013 analysis.
However, there is a drawback. Carbohydrates contain resistant starches. Low-carb dieters can still select options that result in fewer blood sugar increases. Rice and waxy potatoes are two examples.
Including them in one's diet, together with fiber, can help to cleanse the colon.
5. Probiotics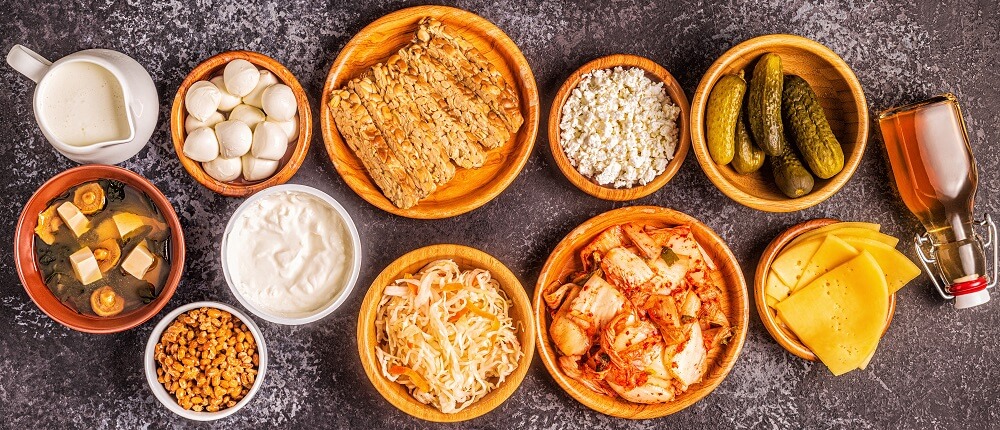 Another technique to cleanse the colon is to include probiotics in your diet. This improves general health in a variety of ways.
Taking probiotic pills can help you receive more probiotics. Consume fermented foods such as yogurt, kimchi, pickles, and other probiotic-rich foods.
With the help of fiber and resistant starches, probiotics bring healthy bacteria to the gut. These help to reduce inflammation and increase regularity, both of which are important aspects of colon health.
Apple cider vinegar is a probiotic that is commonly used in colon cleanses. Apple cider vinegar's enzymes and acids are said to inhibit the growth of harmful microorganisms. There are currently no studies on this topic.
6. Teas made from herbs
Using herbal teas to help with digestive health via the colon is a good idea.
Psyllium, aloe vera, marshmallow root, and slippery elm are all laxative plants that can aid with constipation. Before using these herbs, consult your doctor and carefully follow the advice. Also, use them wisely because they might be dangerous if used excessively.
Antimicrobial compounds are found in other herbs such as ginger, garlic, and cayenne pepper. These are thought to inhibit the growth of harmful microorganisms. As a result, they're found in a variety of cleanses, however, more research is needed.
Up to three times a day, drink a cup of one of these herbal teas. Laxative herbal teas should only be consumed once a day.
7. Juice made from fruits and vegetables
Fiber, flavonoids (beneficial plant chemicals), and simple carbs that function as laxatives, such as sorbitol and fructose, are all found in raw fruit and vegetable juices and may help cleanse the colon.
Juice cleanse proponents propose the following types of juice:
Apple, including the peel
prune
pear
banana
kiwi
Grape
plum
persimmon
lemon
To help colon cleanse and digestive tract, several colons cleanse methods propose drinking only water for a few days at a time.
8. Juice of a lemon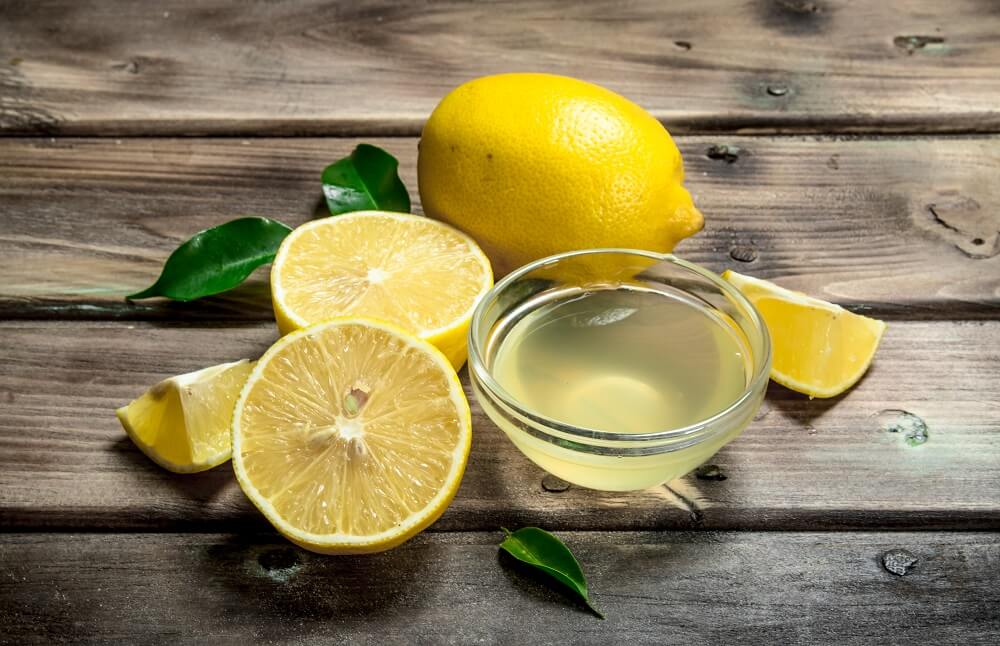 Drinking lemon juice regularly can help to improve digestive health. It appears that drinking it on an empty stomach provides the greatest effect, as the chemicals in the lemon interact more easily with the gut mucosa.
Certain screening examinations, such as colonoscopies, necessitate a clean colon. The night before a colonoscopy, most people are required to ingest a colon cleansing preparation.
In a 2015 study on colonoscopies, one set of subjects was given an ascorbic acid (vitamin C) preparation in addition to the normal fluid mixture of polyethylene glycol (PEG). The vitamin C-taking subjects had greater bowel preparation than the other groups.
9. Ginger
Ginger is a digestive stimulant. It can be mixed into other juices, used to make tea, or eaten on its own. One cup of warm water can be combined with one teaspoon of ginger juice and honey. You can eat this once or twice a day.
10. Fish oil
Fish oils are also available as supplements. They include omega-3 fatty acids, which help to cleanse the gut.
11. Fasting
Fasting is a colon cleansing procedure that involves not eating anything. It aids in the elimination of toxic poisons from the body by the kidneys and liver. While fasting, drinking water, fresh vegetable juices, or fresh fruit juices can aid.
12. Lemon water with honey
Combine fresh lemon juice, one teaspoon of honey, and a pinch of salt in warm water and drink the first thing in the morning on an empty stomach. This helps to clean the stomach early in the morning.
Benefits of gut cleanse
The health claims made by colon cleansing product manufacturers and colon irrigation specialists are extensive and far-reaching. Their major purpose is to rid the colon of vast amounts of sluggish, harmful waste that is built in the walls. They claim that doing so will help your body perform more efficiently.
The following are some of the possible advantages:
Improving your mental health
Immune system enhancement
Getting in Shape
lowering the chances of colon cancer
When it comes to assessing whether or not a colon cleanse is beneficial, quality scientific data is scarce.
The side effect of colon cleansing
Diverticulitis
Ulcerative colitis
Crohn's disease
Serious hemorrhoids
Tumors in your rectum or colon
Recent bowel surgery
Heart disease or kidney disease
FAQs
How To Keep Your Stomach Healthy and Clean?
Increase Water Intake.
Avoid Skipping Meals.
Chew With Patience.
Avoid Alcohol and Cigarettes.
Exercise.
Reduce Eating Junk.
Drink lemonade mixed with Honey.
How to clean your stomach instantly?
Mix 2 tablespoons of salt with lukewarm water in the morning before you eat. It is a suggestion for you to use Himalayan or sea salt. On an empty stomach, drink water quickly, and you'll most likely feel satiety to use the restroom within a few minutes.
How to get loose motion to clean my stomach?
They discovered that diarrhea had the beneficial effect of removing the dangerous bacterium from the digestive tract, thereby limiting the severity of the infection
To get loose motion for the instant colon to cleanse
Flush with water
Flush with saltwater
Recommendation of a high-fiber diet
Smoothies and juices
More resistant starches
Probiotics.
herbal teas.
How do you get a clean stomach in the early morning?
Drinking plenty of water and staying hydrated is a great way to keep your digestion in order. Supporters of a water flush for colon cleansing recommend drinking six to eight glasses of lukewarm water each day.
Colon cleanses are a natural way to improve your intestinal health. It's debatable whether they truly "clear" the colon.
They're also safe if you don't overdo them. However, consult your doctor to ensure that you have the best possible experience with them.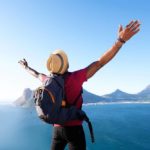 David is a blogger for over 15 years now and writes on health and wellness. The articles are focused to give extensive information about the subject.
Burning Sensation In Feet: Why Do You Experience This Burning Sensation?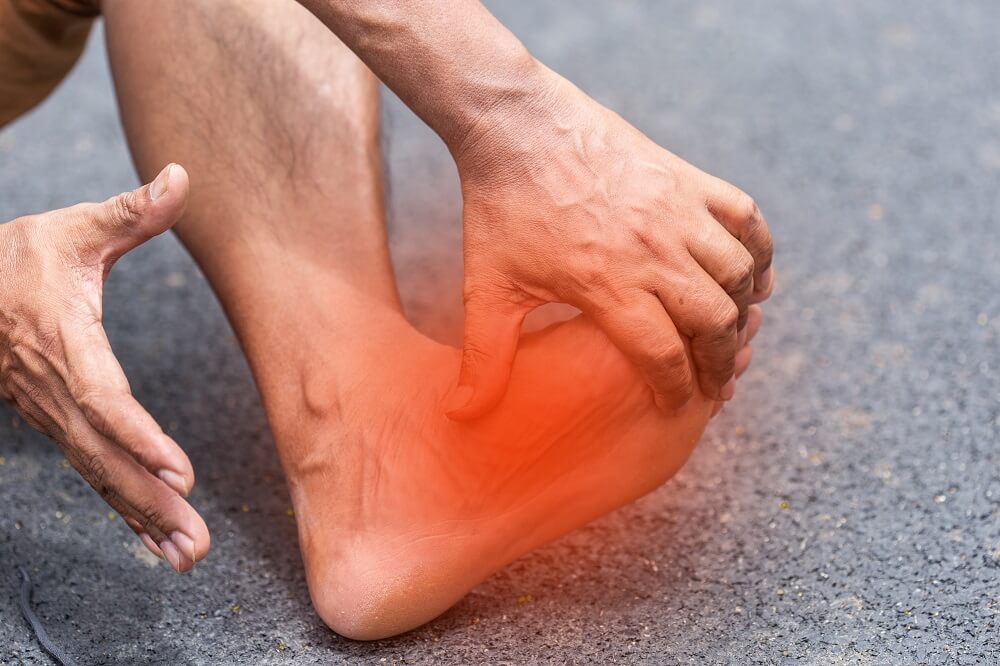 Burning feet syndrome, also known as Grierson-Gopalan syndrome, is a group of symptoms in which the feet become hot and painful. At night, the burning feeling may become more acute, with some alleviation during the day. The severity of the symptoms can vary. Heat and pain can be a restriction to the soles of the feet, but they can also affect the tops of the feet, ankles, and lower legs.
Burning Feet causes
Neuropathy is the most common cause of burning feet. Damaged nerve fibers are more likely to become hyperactive and misfire. Even though there is no wound, the nerves send pain signals to the brain.
The leg nerves are usually the first for destruction in persons with neuropathy. Tingling and numbness in the feet are common in these persons. Many patients complain of their feet being excessively sensitive to touch (hyperesthesia) and experiencing scorching pain in varying degrees. It can range from minor to severe.
The most common causes of neuropathy in the legs are diabetes and alcohol addiction. Neuropathy or a burning feeling in the foot can be caused by a variety of disorders, including:
Chronic kidney disease (uremia)
Small fiber neuropathy
Vitamin deficiency (vitamin B12, folate, and occasionally vitamin B6)
Alcohol abuse
Low thyroid hormone levels (hypothyroidism)
Lyme disease
HIV/AIDS
Amyloid polyneuropathy
Drug side effects, including chemotherapy drugs, vitamin B6 overdose, HIV medicines, amiodarone, isoniazid, metformin, and others
Erythromelalgia
Heavy metal poisoning (lead, mercury, arsenic)
Vasculitis (inflammation of blood vessels)
Sarcoidosis
Guillain-Barre syndrome (GBS)
Infections and inflammation of the foot, in addition to neuropathy, can induce a burning feeling. Athletes' foot is the most common of them, a fungus-caused skin ailment.
Warm feelings in the foot are a typical symptom of peripheral artery disease (PAD). Poor blood circulation to the feet can cause pain, tingling, and burning in the feet, especially when walking.
Some people report a burning sensation in their feet weeks or months following gastric bypass surgery. After a gastric bypass, poor B vitamin absorption can produce neuropathy in the legs and a burning feeling in the feet.
Diagnosis of burning sensation in feet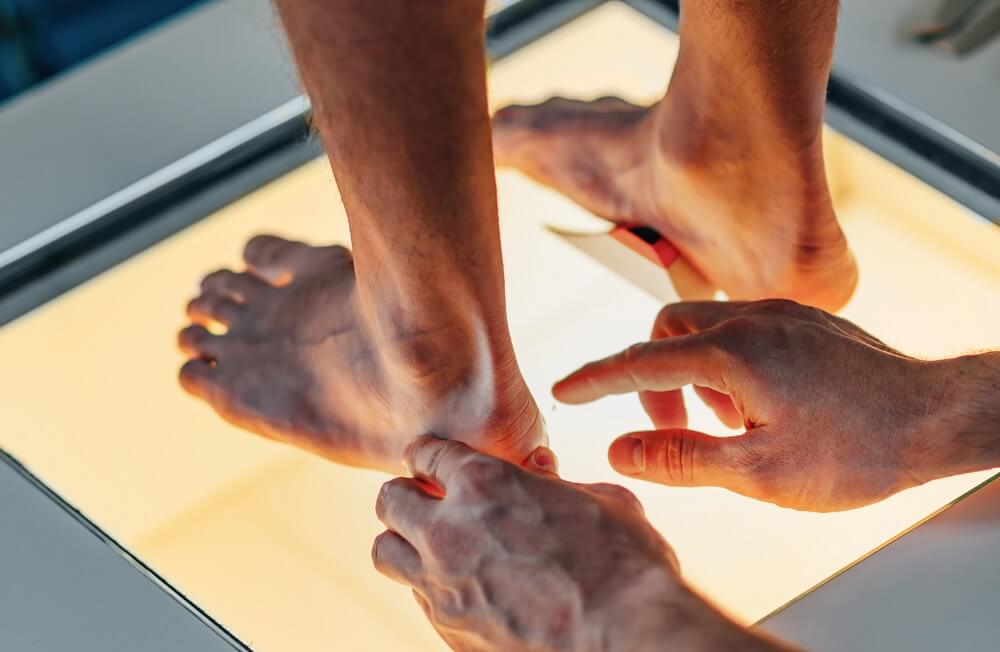 The majority of persons who have burning feet have a known reason (such as diabetes). Burning feet due to neuropathy is a simple diagnosis for these persons, and no extra testing is required.
Further testing may be required to provide an accurate diagnosis in a few persons whose burning sensation is sudden, rapidly worsening, or has no explainable cause. These tests may involve the following:
Electromyography (EMG) is a technique for (EMG). Muscle function is utilizing recordings of electrical activity within the muscles. For an EMG test, a probe is on the skin, or a needle introducing into the muscle.
The study of nerve conduction. The ability of nerves to convey impulses is in a nerve conduction investigation. The reaction of the muscle regulating a nerve is assessed after its activation.
Tests in the lab Blood, urine, or spinal fluid testing may be recommended to assist diagnose the source of burning feet. A simple blood test can be used to determine vitamin levels.
Biopsy of the nerves. A doctor may, on rare occasions, recommend removing a portion of nerve tissue and analyzing it under a microscope.
Home remedies for burning feet
This type of pain necessitates a visit to your doctor. However, there are a few things you can do at home to get some short relief:
For a few minutes, soak your feet in cold water or ice baths. People with erythromelalgia, on the other hand, should avoid this. It has the potential to harm their skin.
Soak your feet in a solution of Epsom salts or apple cider vinegar. Before attempting this therapy, consult your doctor if you have diabetes.
Consider taking a turmeric supplement. Turmeric's curcumin may help to relieve nerve discomfort. Curcumin shows to have anti-inflammatory, antioxidant, and antibacterial properties. It also helps with neurological issues.
Apply lidocaine or capsaicin-containing topical cream. A ginger or turmeric solution produced at home might also work. A lidocaine patch was found to be particularly efficient in alleviating pain from erythromelalgia in one study.
Improve blood flow and circulation by massaging your foot.
FAQs
Why are my feet hot at night?
The most prevalent cause of hot feet is nerve injury, sometimes known as neuropathy. Peripheral neuropathy can cause burning, tingling, or numbness in your legs and feet. Alcohol abuse is one of several possible causes of nerve injury.
Why do I feel a warm sensation in my foot, no pain?
Nerve damage in the legs, also known as neuropathy, can create a burning feeling in the feet. Burning feet can be because of a variety of medical disorders, the most prevalent of which is diabetes. The majority of burning foot treatment prevents future nerve injury and alleviates pain.
The sensation of your feet burning can cause discomfort ranging from minor and sporadic to severe and chronic. Working with your doctor to diagnose and treat the underlying reason is critical. If nerve injury is the reason, it may be irreversible in some cases, but treatments to prevent future damage are available.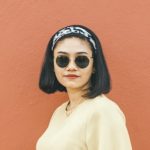 Charlotte is a health, beauty and wellness blogger and a mother of two, who lives between India and London