9 Indoor Cardio Workout For Beginners To Get Fit At Home
You don't need any gym or trainer for your cardio routine. You can easily burn calories and increase your metabolism by easily doing exercises at home, even without pieces of equipment. Let's see what's the best indoor cardio workout is for you!
Best Indoor cardio workouts:
1. Jumping jacks:
This is a cardiovascular and aerobic exercise that decreases our body weight and fat. It also develops abs.
How to do:
You need to stretch your arms and legs and stand erect remember to keep and head spine straight keep your feet together and your arms should be resting, bending your knees jump in the air, Now spread your legs wider than shoulder-width as you jump stretch your hands.
While coming down you have to make sure your feet rest on the floor and your shoulder is apart you practice according to your will. This is the best indoor cardio workout.
2. Box jumps:
The next indoor aerobic exercise is box jumps it helps to tone the thighs and buttocks.
How to do:
You have to stand straight, be in an athletic position, the feet should be slightly apart, stand away from the box not too far get down in squat position now swing your arms and push your feet off the ground and jump on the box. Do not make a landing to thud, it should lighter. This is the cardio you can do in your room.
3. Cross jacks:
This exercise is an easy way to burn out fat in the thighs, biceps, triceps, and calf.
How to do:
You have to stand straight keep your head and spine straight, let your arms rest, and keep your feet together, stretch your leg outward and jump high. Let your arms go above your head, crossing the wrists. Now if you come down, cross your feet bring your arms down, crossing them in front of your hips, try to inhale and exhale while crossing the feet.
4. Jog:
You can easily do cardio exercises at home.
How to do:
Stand straight, with shoulder apart and hands by the sides of your body lift your knees as high as possible. Also, read yoga poses that are healthier for your heart.
5. Standing oblique crunch:
This can be one of the other cardio exercises for beginners and can be easily performed at home without equipment.
How to do:
Stand straight with feet shoulder apart, place your hand behind the ear, place your body weight on the left leg and lift your right leg outside. Make sure the knee is bent now lower the elbow while you bring the knee and now you can rest to starting position.
6. Butt kicks:
Butt kicks are very effective it is to improve body balance and agility.
How to do:
Stand straight with your feet apart place your hands by side, bring your right heel to buttocks by contacting the hamstring, place the ball of the right foot in the back on the ground and bring the left heel to buttocks.
7. Skatter squat: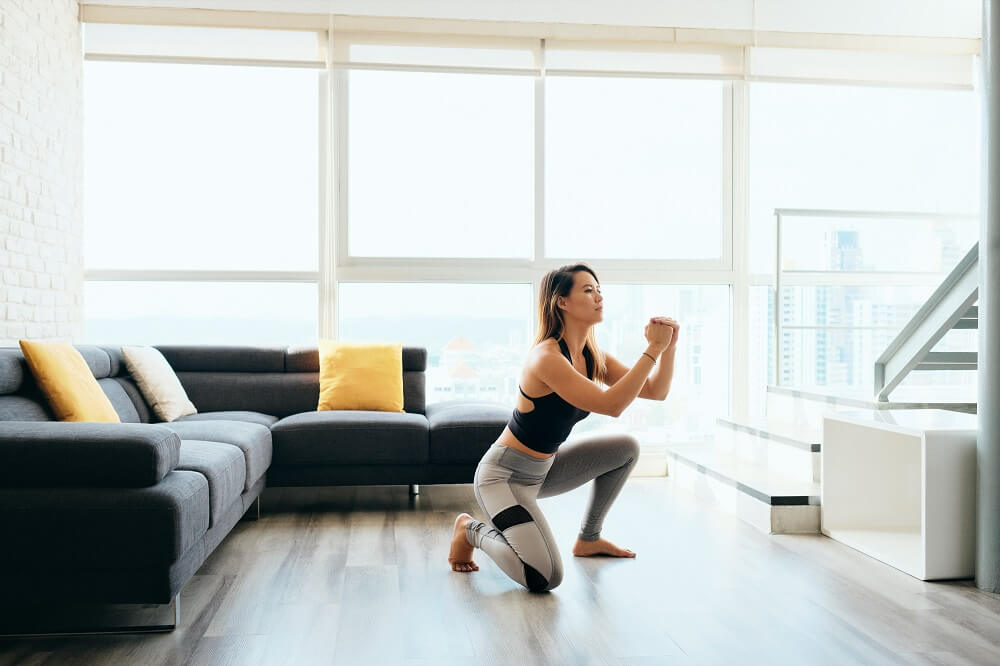 This is exercise is very useful and helps to burn calories and strengthens cardio.
How to do:
Stand straight and your head and spine erect, keep your feet together while allowing the arm to rest beside. Jump to your left now extend your arm backward, bring your right fist toward your chin, now your left foot should be on the floor while your right leg is raised backward. Squat swiftly, do the same on another side.
8. Jump lunges:
This is another cardio workout at home that helps in improving body coordination.
How to do:
Stand straight now keep your foot together and hands resting on your body, keep head and spine erect. Inhale and lunge forward with the right leg, now while bending the elbows and fold the fists, bring the left hand in front in cheat, while the right rests on the hip. Now jump quickly switch your arms and legs allow yourself to land in a lunge with your left foot.
9. Burpees:
This is an excellent cardio exercise.
How to do:
Keep your feet together and sit in a squat position, place your arms on the ground in front of your feet. And get ready to jump back so that you land upon the push-up position. Bend your forearms and perform push up in this position. Jump back to the previous position bring feet beneath your body. Now smoothly bend your legs. Practice till you can.
We all know cardio exercises are very important for the lungs, you can try cardio exercises at home.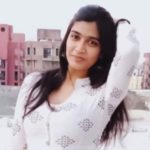 Nupur is a graduate from Delhi University and is a passionate writer. Very fond of reading books and listening to old songs!
Top 10 Foods To Fight Seasonal Flu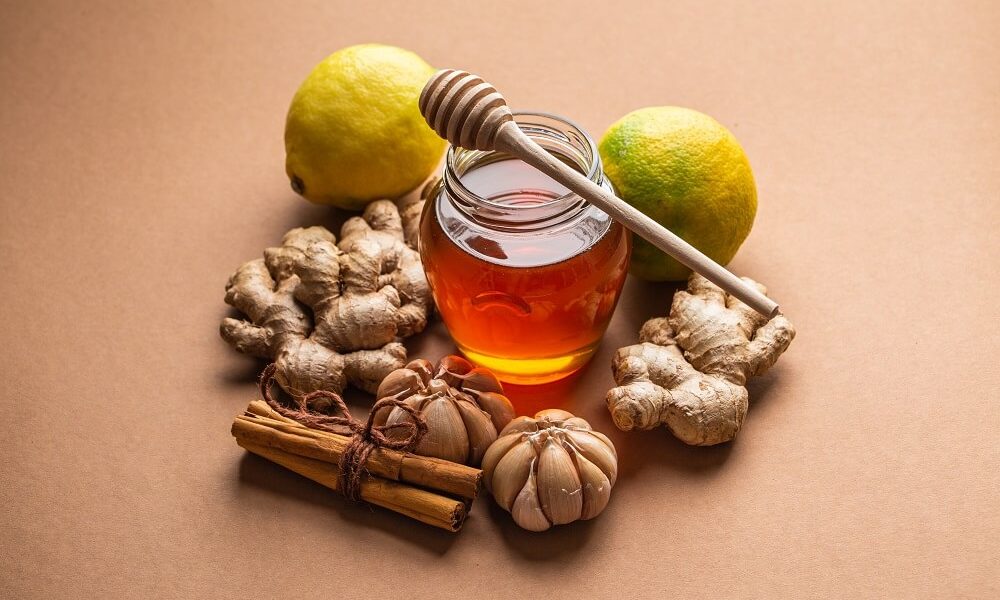 Are you sure you have a strong immunity? In the current season of the year, cold and cough can surprise us easily if our immunity is weak. If you get infected too, especially from cold and cough, don't worry. Some superfoods will give you relief, and you will recoup quickly.  A healthy person with good immunity can recover from a cold in just three, four days, while a cough takes up to one week to recover. And the person with low immunity can take two, three weeks to recuperate from a simple cold and cough.
A list of "Top 10 foods to fight seasonal flu" has been prepared, just in case you are looking for it.  Have these delicious superfoods and give a wiry fight to seasonal flu. Let's dive in.
Soups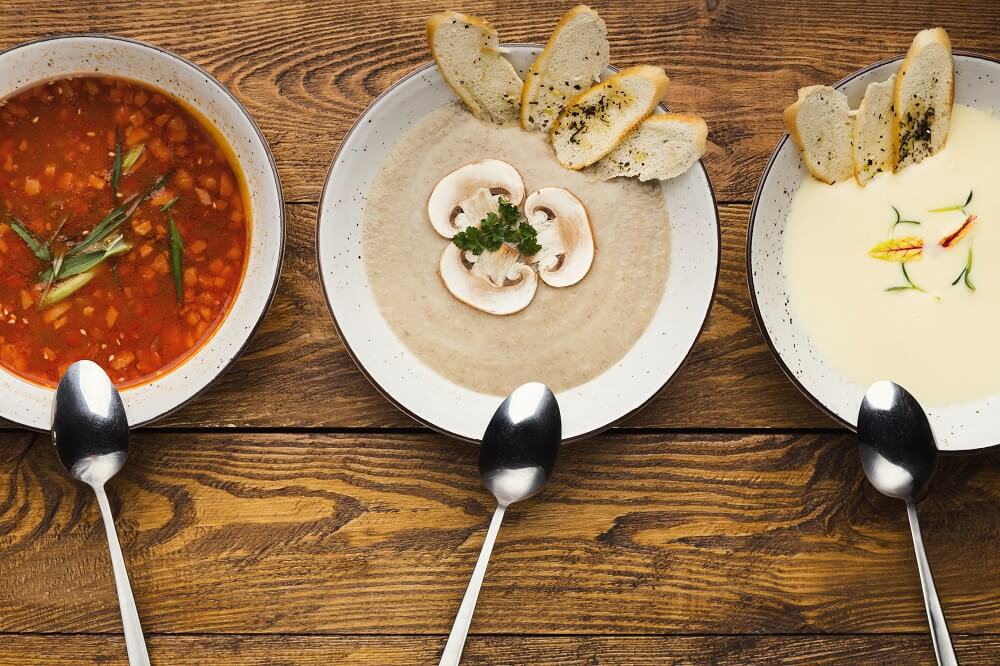 Chicken or other broth-based soups work not less than medicine in cold and cough situations. The steam of soups reduces nose congestion and inflammation in the respiratory tract. Soup intake also solves your dehydration problem, which will not cause you headaches and dry mouth. By the way, chicken soup is best in cold and cough, but if you are vegetarian then, you can also take the veg soup. And to make it more delicious, you can add other elements like garlic, cayenne, turmeric, and ginger.  You can enjoy this yummy soup in your cozy bed.
Organic Honey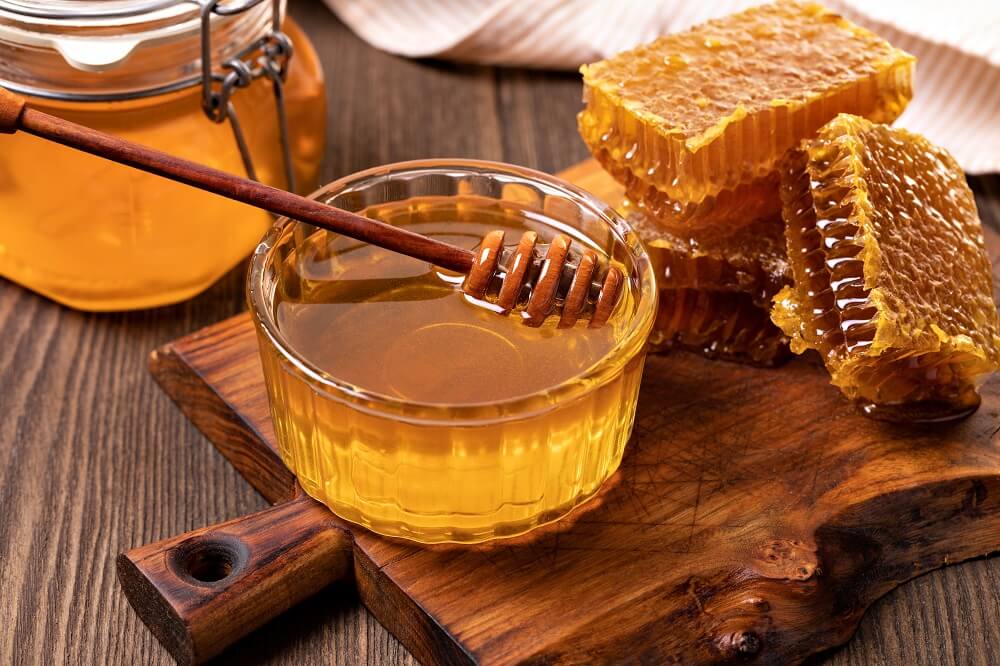 Organic honey has antibacterial as well as anti-inflammatory properties.  Add one spoon of organic honey to warm water or in your chamomile tea, stir it well and have it slowly. How are you feeling now? It will not give calmness to your sore throat and cough, but it will reduce the inflammation in the respiratory tract.  Organic honey boosts our immunity, and we should have it daily.
Kiwi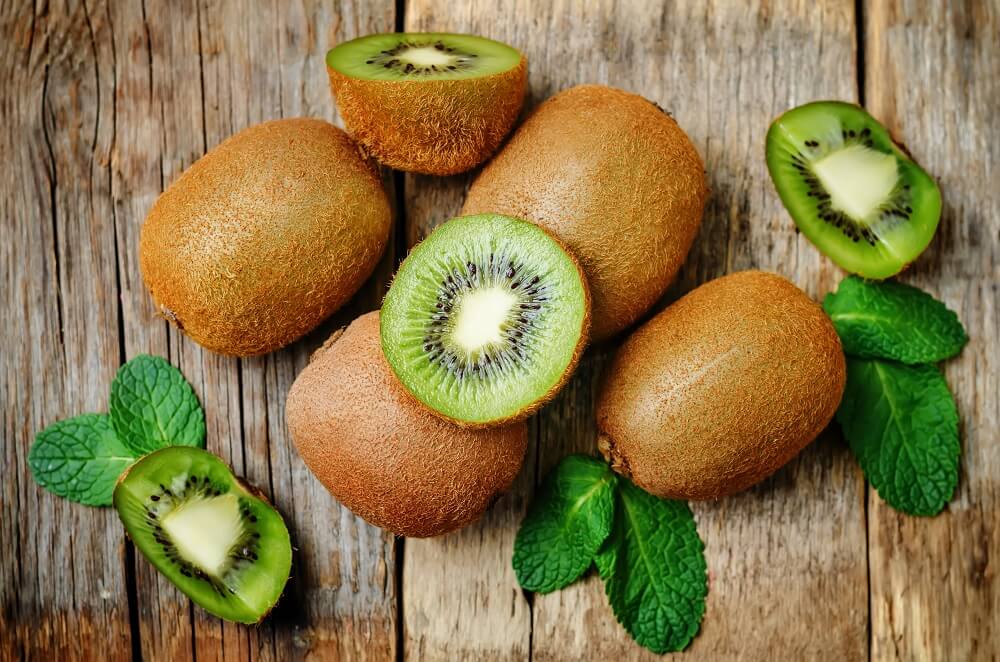 This tiny black seeded fruit has the power to boost your immune system and diminish upper respiratory infections like cold & cough. You might be wondering why this fuzzy fruit only? Kiwi is not only Vitamin C but also other antioxidants rich fruit. As per research, daily adults required only 65-90mg of vitamin C.  Guess what? One medium-sized kiwi provides 64-71mg of vitamin C. All you have to do is eat one kiwi a day and keep any seasonal flu away.
Barley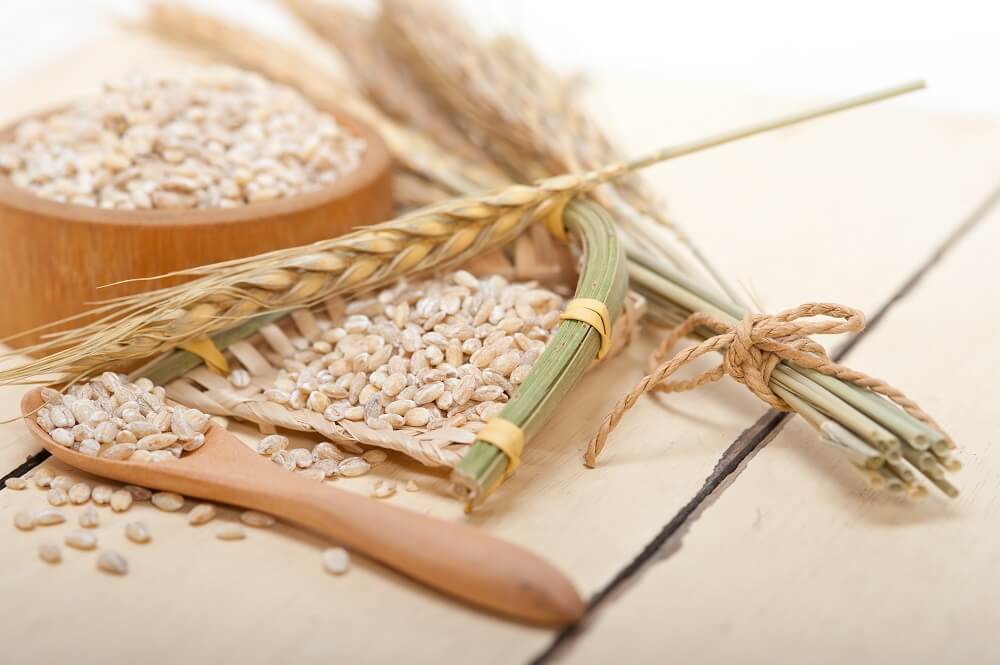 The next superfood on our list is barley. As per studies, barley has a soluble fiber that helps in the production of the anti-inflammatory protein.  This anti-inflammatory protein helps reduce inflammation in the upper respiratory tract and boosts our immune system. Have it in your soup, broth, or in a lunch salad!
Pumpkin Seeds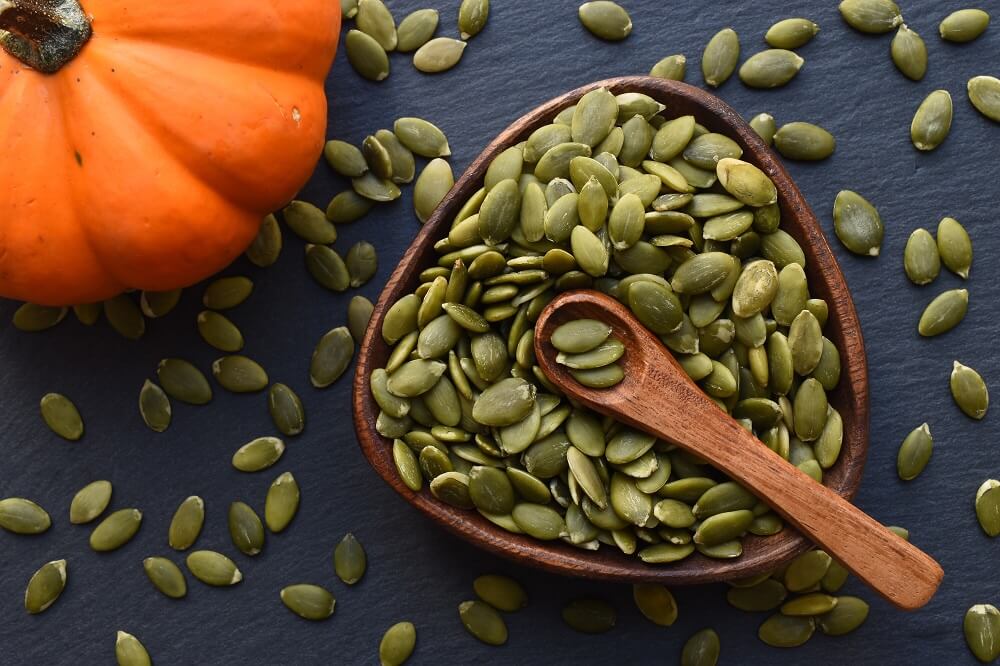 When you hit with a cold and cough, pumpkin seeds can do miracles.  It can help to cut the span of cold symptoms. Pumpkin seeds are a prominent source of zinc. And zinc performs a significant role in boosting the immune system. If you are up with a cold and cough, what are you waiting for?  Keep the cold and flu at bay with pumpkin seeds; make a smart choice!
Fish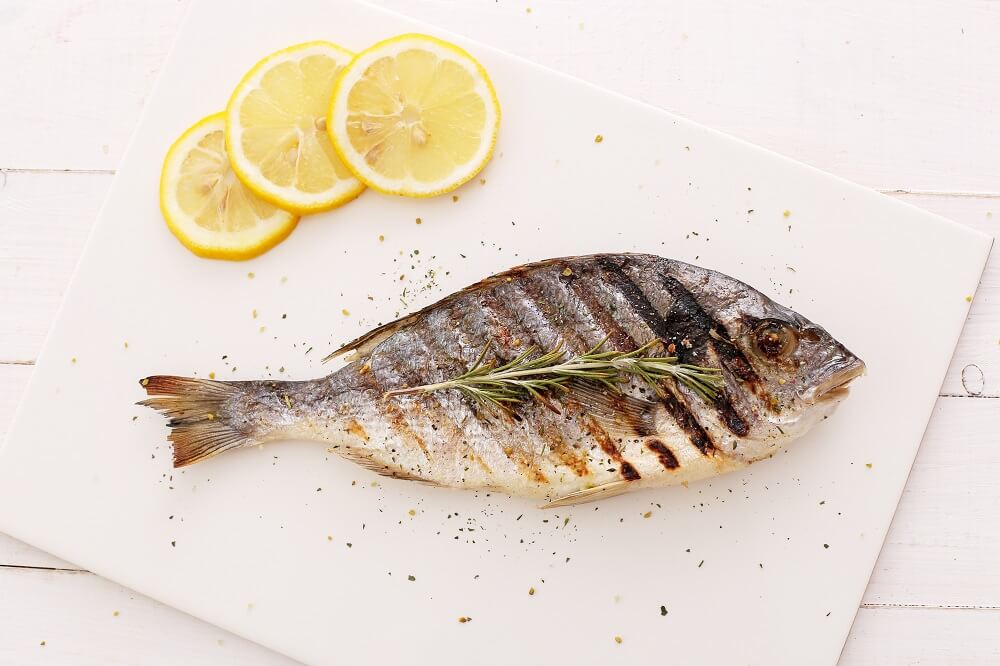 Fishes are the best source of Vitamin B12 and omega-3 fatty acids. And the body needs these nutrients to boost our immune system. Oily fishes like tuna and salmon are more advantageous because they are rich in Vitamin D  also. According to the studies, people taking vitamin-D supplements are rarely catching seasonal flu. The high level of vitamin-D in the body reduces the chance of respiratory infection. If you haven't added this amazing superfood to your diet yet, then don't delay it more.  Add it now because your health is in your hands only.
Garlic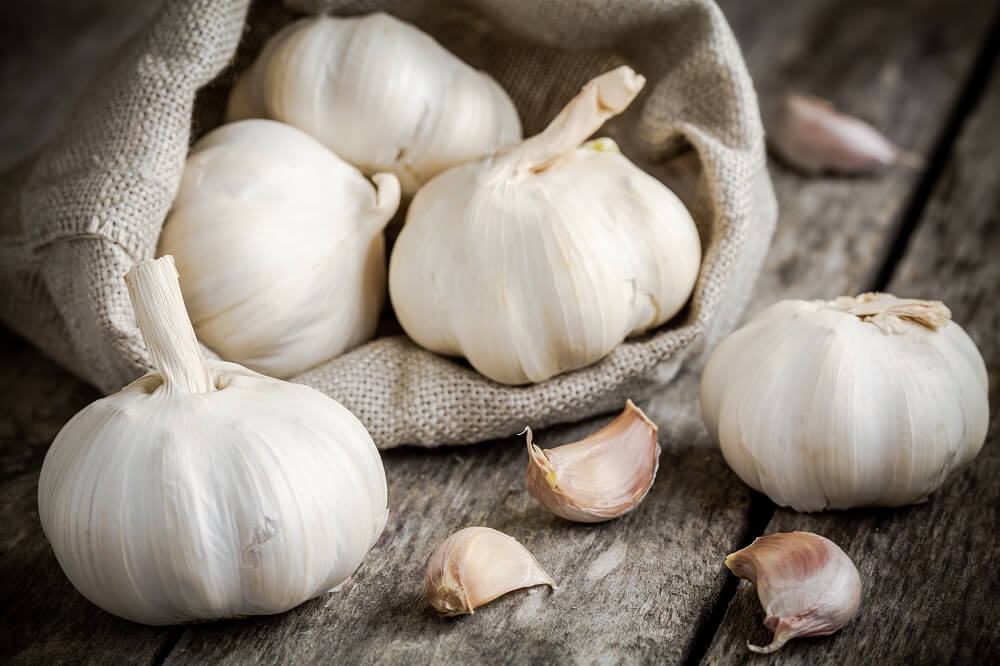 The next superfood on my list is "Garlic." You can find it in every Indian kitchen. It not only adds gusto to recipes, but its antimicrobial properties help to boost your immune system.
There is an active element, named "Allicin" in garlic, which has antibacterial, antibiotic, and antifungal properties.  Daily a single clove of garlic will help you to fight seasonal flu-like cold and cough. Did you know that it is quite impossible to take it in raw form? But you can add it to your salad, soup, or stew.  Amazing idea, right? According to some research, to absorb the garlic's medicinal properties, you can rub a fresh garlic clove to the sole of your feet.  I'm not sure if it is effective or not. But there is no harm in trying this hack.
Turmeric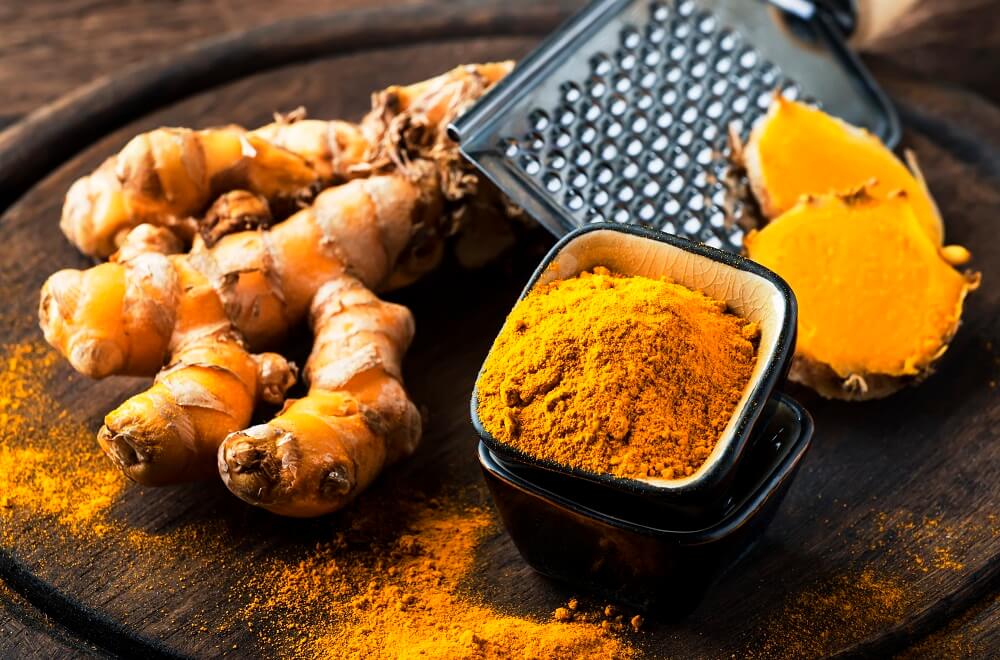 Did you know that turmeric helps to fight the seasonal cold and cough? When the season changes, people with low immunity catch the cold and cough frequently and suffer a lot.  Turmeric is a saviour for people with low immunity.  Turmeric helps to boost the body's immunity.  There is an ingredient called Curcumin; it has healing properties.   Turmeric assists the body in refining the respiratory tract. The anti-inflammatory properties of turmeric protect the human from the cold and flu. If you are wondering how to take turmeric in raw form, then no worries.  I will explain the simple ways to add it to your diet.
You can add a few pinches of turmeric in warm milk and have it.
 If you don't like milk (milk is good for health), you can add it to your lemon, ginger tea.
The simplest way is to add a few pinches of turmeric and black pepper in warm water and drink in the early morning.
Green leafy vegetables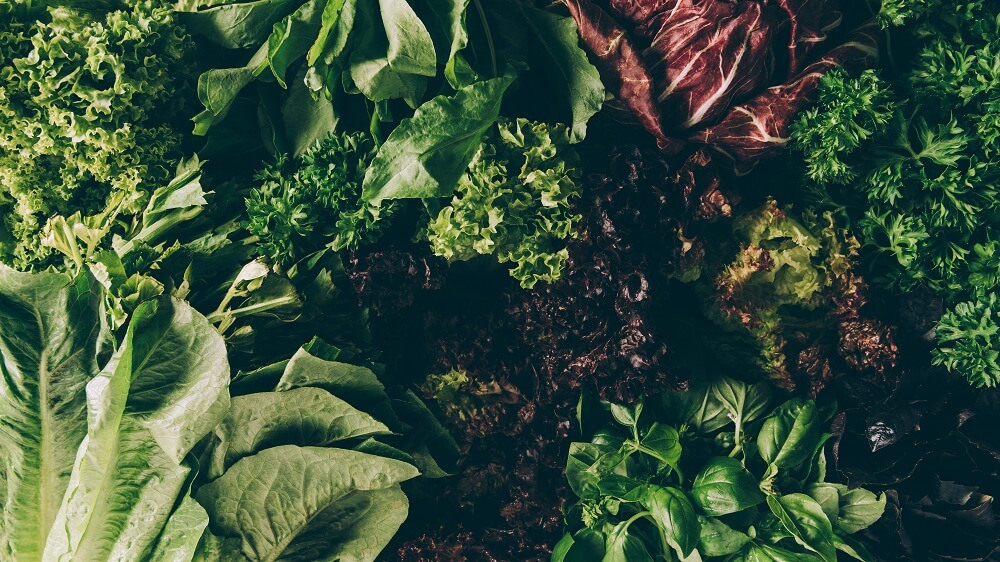 It's time to add green leafy vegetables to your menu. Green leafy vegetables are rich in fibers, vitamin C, and folic acid. It strengthens your body defending system. So, introduce spinach, kale to your menu to give a tough fight to seasonal flu.
Green Tea
Have you tried green tea when you are suffering from seasonal flu? If not, then you must try it. It gives relief from the flu. Green tea has an antioxidant called catechins that help to protect us from viral infections. You can add raw honey to your green tea and have it.  It will help to fight off seasonal flu.
"These amazing superfoods will not only cut the duration of cold and cough symptoms but will boost your immune system also.  Try these now and see the difference by yourself."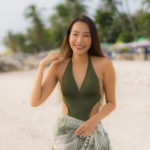 Andrea loves to write about the relationship. She has been writing for more than a decade now. Solo traveller and love to surf
5 Effective Ways To Reduce Face Fat: Get Defined Face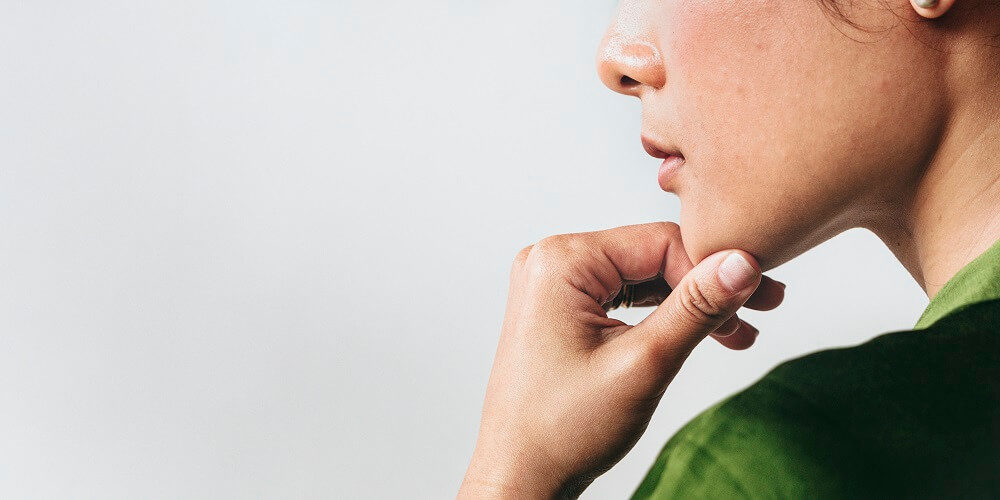 Shedding off the extra weight from the body requires a lot of patience and hard work, especially when one wants to focus on reducing the fat in face. Facial fat loss is a tiring and time taking process, but it is not impossible. With the right knowledge and determination, your face can go from looking chubby to slender and sharper in no time. We have curated a detailed list for you on how to reduce cheeks.
How to burn fat from the face effectively
Modify your dietary plans 
A balanced diet and ample water consumption are perhaps the easiest way of losing face fat and are among the most effective and common tips for a slim face.  Drinking at least 3L water every day has many advantages, including glowing skin and reduce cheek fat. Consuming enough water provides elasticity and agility to the skin and maintains its firmness. Drinking cold water can also help in reducing calories without actually working out. The body burns enough calories while processing cold water to soon result in a noticeable face fat loss.
Taking notice of the food we put in our body gives quick results and leads to face fat reduction. One of the first steps to gain a slimmer face is to cut off alcohol and nicotine consumption as it results in dehydration of the body and face and leads to saggy skin that makes the face look puffy. Consuming a diet that is low in sodium or processed sugars also helps in attaining a slimmer face.
Sodium and sugar are known to retain water in the body that leads to bloating and a swollen face. Say goodbye to junk food and add loads of vegetables to your diet if you want to effectively burn face fat. Avoid dairy products and consume a diet full of fruits, red meat, fish, and food rich in Vitamin A, E, and C to reduce your calorie intake and to get a slimmer face.
Proper sleep
Proper and uninterrupted sleep of 7-8 hours is directly linked with how to reduce cheeks. Fatigue and lack of sleep can result in wrinkles, saggy skin, and a puffy face. A regular sleep cycle removes fluids from the face and gives it a fresh appearance. Following a strict sleep cycle also helps in reducing body weight and face fat. Delaying your sleeping time results in a bloated face and increased body weight, along with reduced metabolism.
Makeup and contour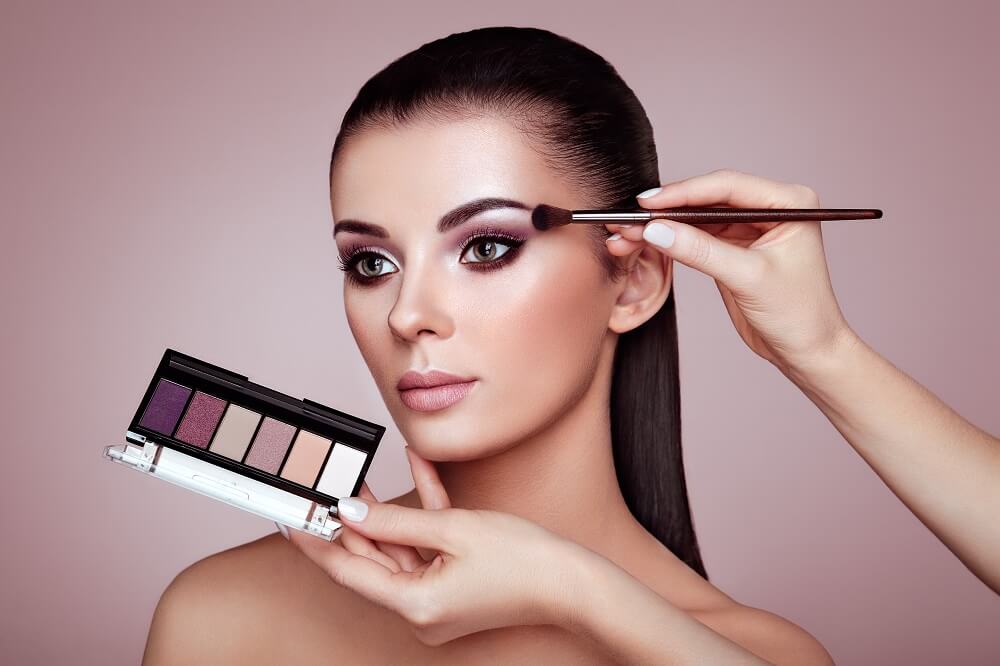 Makeup is a superficial but very effective answer for how to get rid of face fat without any actual fat reduction from the body. One of the most traditional ways to give your face a slender appearance is to focus on the eyes and give it a festive look to divert the attention from the face fat. Lengthening the lashes using mascara and using a sharp eyeliner look can take the focus of the puffiness of the face and enhance your look.
Trim and shape your eyebrows to give them a sharp and raised appearance, which makes the face look more angular. Focusing too much on the lips might give your face a fuller look, so try to go for minimal lip makeup. Make proper use of a dark contour on your nose and cheeks to reduce the face fat and add sharpness to it.  Be careful in choosing a haircut, and try to pick one that suits your face structure and hides the face fat. Let your hair fall open in front of your face to give it a slimming effect.
Exercise 
A reduction of body fat can lead to reduced chubby cheeks. Reduction in overall body weight amount to a reduction in face fat. In fact, the neck and the face are the first areas to lose weight during a weight loss regime. Regular exercise is the only way to get quick and permanent results for a slim face, accompanied by a strict and careful diet plan. Apart from a full-body workout, there are various yoga postures and facial exercises that are aimed to tighten the facial muscles and reduce fat from the face. Facial exercise is an important tip on how to reduce face fat and get a strong defined jawline.
Skincare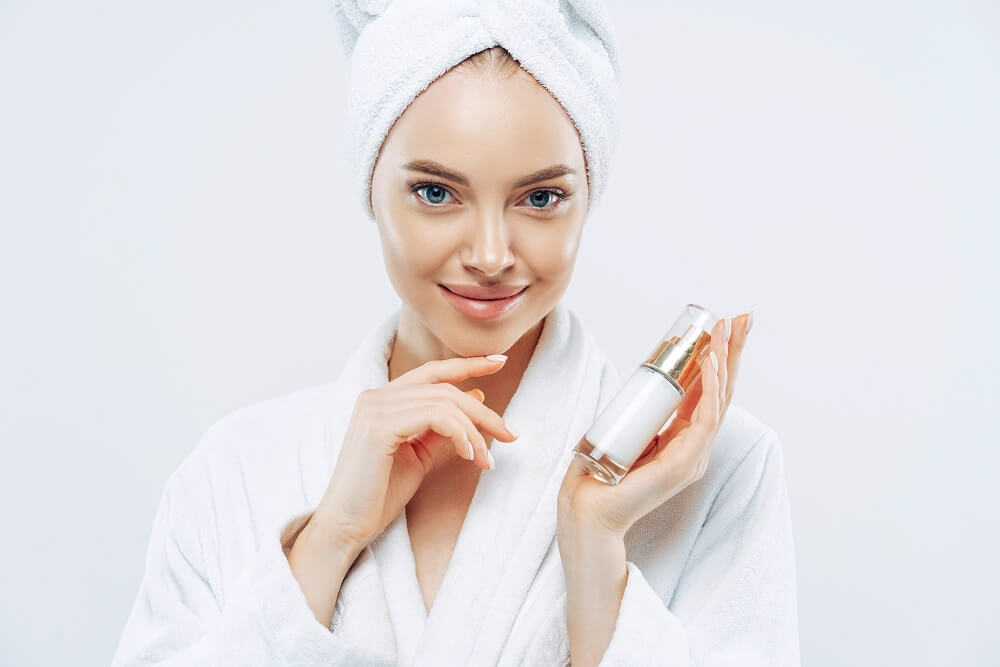 Proper use of skincare tools and products might just do the trick and reduce chubby cheeks. Using an under-eye cream can help reduce the redness and puffiness under the eyes that otherwise make the face look fuller and swollen. An eye-roller or using a cold compress can also reduce the swelling from the face and under the eye and give it a refreshed look. It also helps in reducing inflammations and tightening the skin in the face.
The market now has the option of various face fat reducing creams that work on the fat layers in the face and break down the fat cells to make them thinner. These creams also reduce bloating and work to restore the elasticity of the skin. Massage creams and serums can also aid in reducing the puffiness from the cheeks and face. Massaging the product in a light, radial motion drains out the lymphatic fluid from the face and gives it a slender appearance.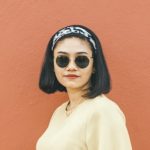 Charlotte is a health, beauty and wellness blogger and a mother of two, who lives between India and London
Night Sweat After Drinking Alcohol And Symptoms Of Alcohol Withdrawal
Alcohol consumption might cause night sweats for some people. Night sweats mainly occur due to alcohol that can affect the human nervous system and also the body regulations and senses of the body temperature, blood pressure, and also heart activity. Night sweats sometimes may cause by alcohol withdrawal or maybe alcohol intolerance. For some people who already are suffering from night sweats, such as females going through menopause, and consuming alcohol can make them sweat even worse.
Many remedies can help manage alcohol-induced night sweats. Remedies can be followed at home-like including stay hydrated and also keeping your bedroom comfortable with the temperature. People having alcohol dependency or maybe even intolerance should visit a doctor. In this article, here are the covers for night sweats and alcohol, including the remedies and symptoms for night sweats after drinking alcohol.
Can alcohol cause night sweat?
Drinking alcohol may cause these night sweats for some people. Alcohol even affects the human body in many ways, including the impacts on the heart. It may cause the normal human heart rate to become very fast or even cause their heart rhythm to turns irregular causing sweats after drinking.
Why do I feel hot after drinking alcohol?
Alcohol intake is one of the reasons for speeding up the heart rate. Mainly the blood vessels when alcohol is consumed tend to widen up in the skin. This process dilates the blood vessels causing the skin to feel a bit warm and later flushed. This can also trigger and cause the release of sweat from the body.
While many people feel warm after they consume alcohol and their core body temperature initially drops as their blood moves from the core of the body to the skin via these dilated blood vessels. This may cause the human body to get cold sweats and vomiting after sweating as well. People sometimes may not realize that sweats as a risk, according to the Trusted Source of hypothermia mainly in cold weather. In hot weather, they might sometimes begin to experience feelings like nausea and dizziness having dehydration in addition to sweating out alcohol.
Symptoms for alcohol withdrawal
People drinking heavily on the regular basis may seem to have night sweats may be several hours or alcohol sweats the next day or maybe days after consumption of the last alcohol. This is a very common symptom of alcohol withdrawal and often this may affect people with alcohol use disorder (AUD). Alcohol sweats are mainly due to withdrawal which is usually temporary but that may last for several days. Some of the symptoms may include:
aches and pains
anxiety and depression
headache
loss of appetite
nausea
shaking
sleep problems, like insomnia and nightmares
low blood pressure
fatigue
rapid heartbeat
Factors causing hangover sweats
Other factors causing these sweats such as menopause or other medication use are the common cause of hot flashes and night sweats. Consuming alcohol for some people may make these symptoms much worse. However, these hot flashes and the sweating from a hangover can affect other people as well and since alcohol can be very harmful to the endocrine system. This system initially makes and also secretes various hormones of the human body that can mainly contribute a major part to these symptoms.
How to stop alcohol sweats?
Having a shower before going to bed is a home remedy that can help relieve night sweats. People consuming alcohol are experiencing mild night sweats even from occasional consumption as well and may find some relief by using these home remedies. People consuming alcohol may even need to avoid having alcohol to stop sweats from also occurring. Some of these people may be able to improve their causes just by limiting the amount of alcohol to consume. A doctor may also provide information related to your medical history and a guide for eliminating alcohol.
Also, read our blog Top 6 reasons why your fingernails are peeling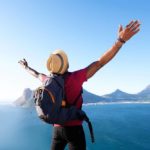 David is a blogger for over 15 years now and writes on health and wellness. The articles are focused to give extensive information about the subject.