Hormone Balancing Foods for Womens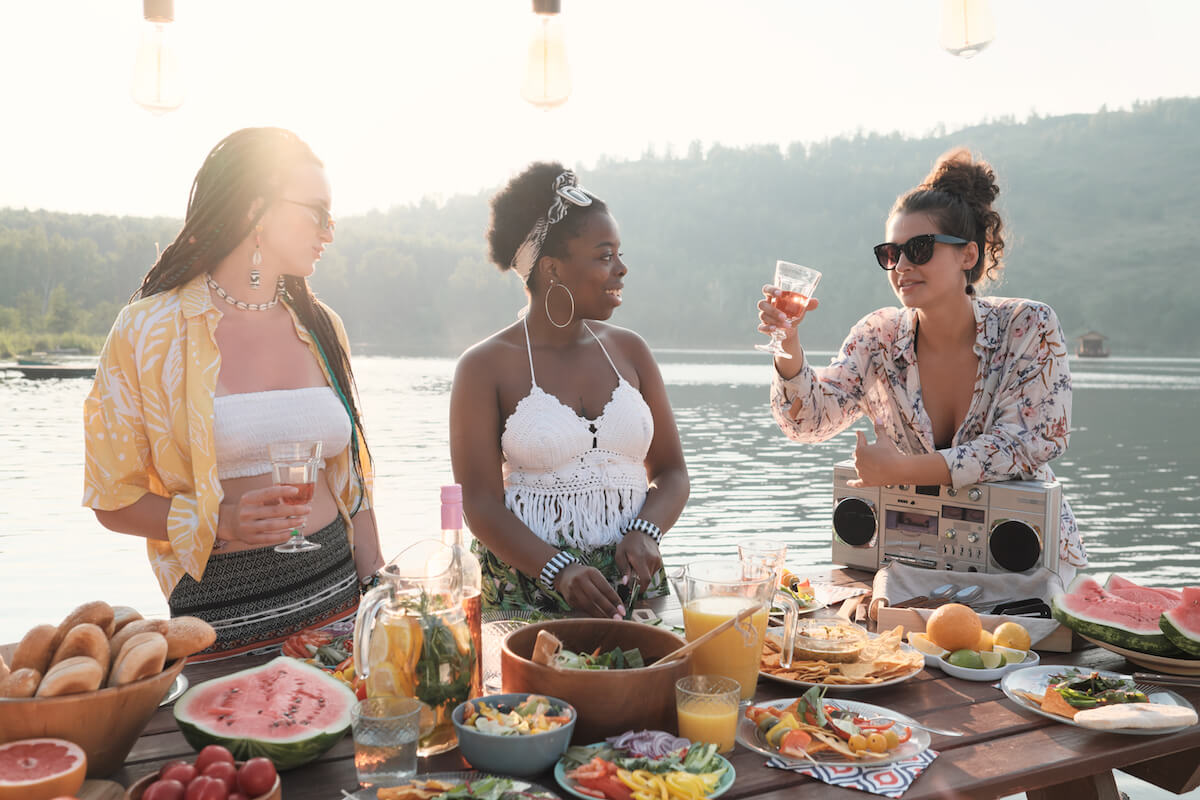 Hormones are chemicals secreted by endocrine glands into the bloodstream directing organs and tissues what to do. Hormone balance, especially in women, is extremely important because it helps you to function effectively both physically as well as emotionally.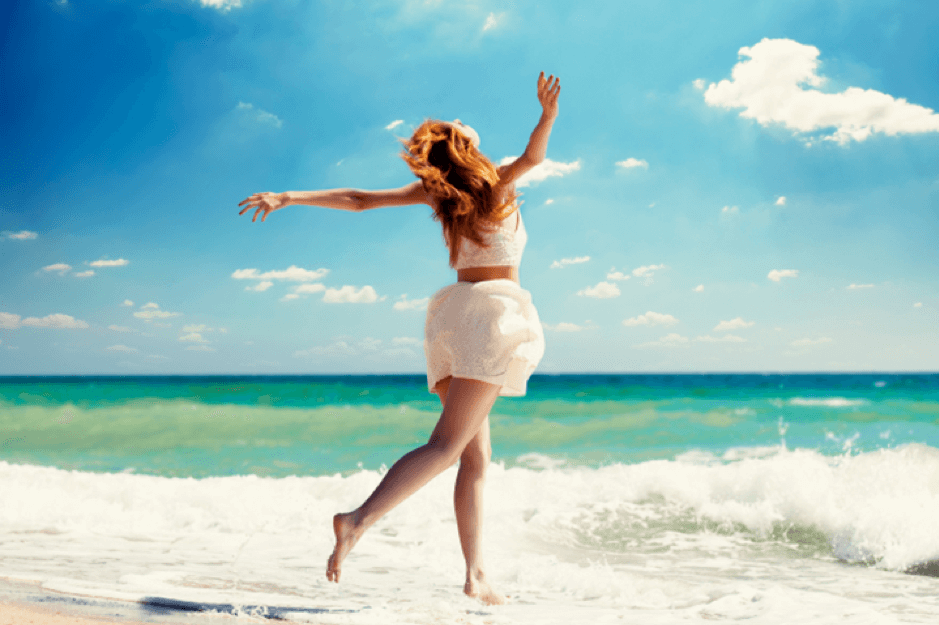 Hormonal imbalance as the name suggests occurs when there is an imbalance in the hormones, that is, there is too much or too little hormone left in the bloodstream that even the slightest change in the body can have severe effects on your body.
Signs and Symptoms of Hormone Imbalance:
Given below are symptoms specific to women:
Irregular periods, including heavy or missed periods.
Excess amount of hair on the face, chin, and other parts of the body
Acne on face, chest, and upper back
Thinning hair or hair loss
Weight gain or trouble losing weight
Darkening of skin along the neck creases, groin, and underneath breasts too
Skin tags
Dryness of vagina
Pain during intercourse
Sweating at night
Some common symptoms generally include fatigue, puffy face, hair fall or hair thinning, sensitivity to coolness and heat, frequent need to urinate, weakening of muscles and constipation or loose motion.
THAT'S HELL IRRITATING, RIGHT?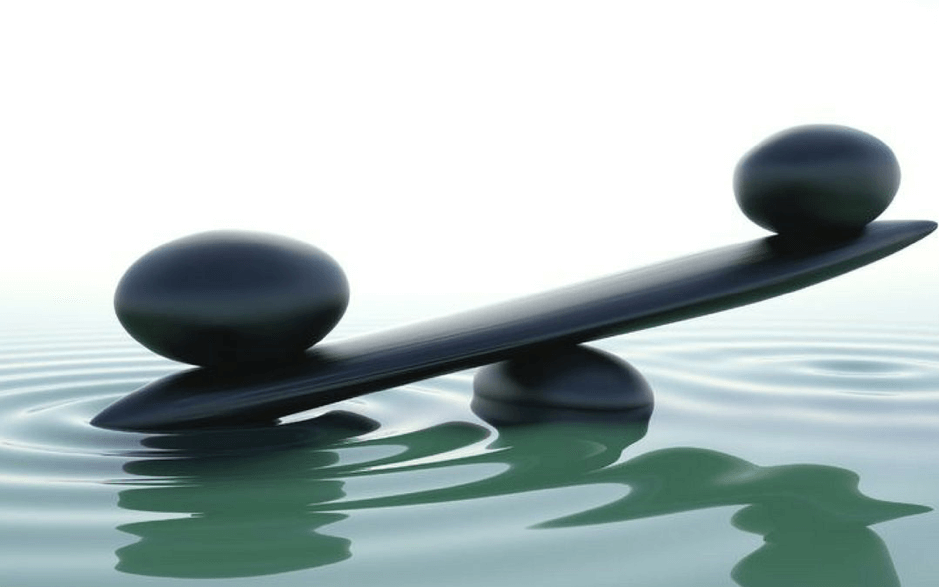 Well, don't worry we have curated a list of the things what you can do to balance your hormones. JUST BREATH!
How to balance the hormones?
Before knowing the ways to balance hormones, lets first see why is it so important to balance the hormones.
As mentioned earlier, hormones work to direct every organ and tissue what to do, how to do, and for how long. Since every part of your body starting from brain to skin, heart, kidneys, as well as muscles have a specific job and to complete their job, they need instructions from time to time provided by the hormones.
Therefore, the secretion of hormones in a balanced way becomes important. Balance in hormone leads to:
Better growth and development
Increased metabolism
Improved sexual function
Increased chances of reproduction
Decreased mood imbalances
Now that you know the importance of balancing hormones, let us look at the ways of how you balance your ways naturally.
Eat a sufficient amount of protein consuming enough amounts of protein every day is very essential to balance the hormones as the amino acids present in proteins help in maintaining muscle, bone, and skin health.
1. Exercise Regularly
One of the most important factors contributing to balancing hormonal imbalance.
Regular exercise helps in maintaining the insulin levels in the body allowing cells to take up sugar along with amino acids from the bloodstream. This helps in maintaining muscle strength and energy levels in the body.
2. Get Enough Sleep
No matter how much nutrients you take or how much exercise you do, these things won't help until you get sufficient sleep.
Not only quantity but the quality of sleep also matters a lot. An uninterrupted sleep of at least 7 hours every day is important for the body to restore its health. Disturbed or less sleep leads to decreased secretion of many hormones including growth hormone, insulin, cortisol, ghrelin, leptin, etc.
3. Lower Inflammation
Inflammation can be seen in the form of puffy as well as the rounded face. It is caused due to the disruption in insulin secretion as a result of hormonal imbalance. Consider eating fatty fish to lower inflammation. If you don't eat fish, drink fatty fish oil regularly.
4. Manage Your Stress Levels
Stress is known to cause havoc in your hormone levels. Production of cortisol "the stress hormone" is important as it helps in managing the stress levels in your body.
You can de-stress yourself by engaging in practices like meditation, yoga, deep breathing, dancing, or taking your dog to walk. Anything that gives you happiness will act as your de-stressor. It all depends on you.
5. Avoid Sugary Beverages
Sugars are unhealthy but liquid sugars are the worst. Consuming large amounts of sugar leads to a reduction in insulin resistance as well as higher insulin levels triggering an imbalance in the hormones.
Here is the list of best foods that you can take to balance your hormones along with the worst foods that you should avoid.
WHAT YOU SHOULD TAKE
Flax Seeds
Broccoli
Lentils
Sweet potatoes
Pomegranate
Nuts mainly almonds
Turmeric
Avacado
Quinoa
Leafy green vegetables
WHAT TO AVOID
Red Meat
Coffee (caffeine)
All types of Sugar
Alcohol
Processed and Refined Foods
Time to get rid of hormonal imbalance takes time. Some people may see results in a week while for some it may take three to six months. You need to have the patience to see the expected results!
ACNE: A BIG CONCERN
Are you struggling with Hormonal Acne?
Hormonal acne is most common in women, irrespective of their age.
During puberty, hormonal acne mostly appears in the T-zone including the forehead, nose, and chin. Hormonal acne in adults mostly appears on the lower part of the face like the bottom of the cheeks and around the jawline.
Hormonal acne may also take the form of blackheads, whiteheads, as well as small pimples that come to the head or cysts may also be formed underneath the skin. They don't appear on the head and are often tender to touch.
Hormonal acne may be caused by triggers of hormones from:
Menstruation
Polycystic Ovarian Syndrome (PCOS)
Menopause
The rise in the androgen levels
These hormonal fluctuations cause acne due To Inflammation of skin, Sebum (oil) production in the pores of the skin, Clogging of skin cells in the hair follicles and production of acne-causing bacteria.
 Below given are some tips on how to treat hormonal acne naturally:
Tea Tree Oil
This essential oil helps in decreasing inflammation. A few drops of tea tree oil mixed with a carrier oil like coconut oil, olive oil, or jojoba oil can work wonders for your skin. It is also available as cleaners and toners.
Green Tea
Drink a few cups of green tea per day along with your regular practice of skincare regimen will help in reducing inflammation. Some lotions contain a certain amount of green tea extract. These can be helpful too.
Make a habit of washing your face twice a day. Preferably in the morning and then before sleeping.
Stop applying large amounts of acne products because it may irritate due to drying out the skin.
Put sunscreen on your face every day even if there's no sun.
If natural remedies do not work, immediately consult a dermatologist.
Progesterone is one of the hormones released by the ovary helping in regulating the menstrual cycle. It also helps in building as well as maintaining the thick blood layer on the uterus line helping the uterus prepare for pregnancy.
Also, if you have a watery period flow this is what you should know and should not ignore.
Low progesterone levels may lead to trouble in getting or staying pregnant. This may result in miscarriage or even fetal death.
Foods like beans, broccoli, sprouts, cauliflower, pumpkin, spinach and whole grains
may help in increasing the production of progesterone in your body naturally.
Reduction in progesterone may lead to a dominance of estrogen hormone in the body. To bring both of these to an equal level, you can also consider eating foods that would help in lowering estrogen levels in the body. These foods are:
Bananas
Cabbage
Shellfish
Walnuts
Your hormones affect each aspect of your body and health. You might need them in very low amounts but they are very essential for the body to function optimally.
Hormonal imbalances can increase the risk of obesity, diabetes, heart disease, and many other health problems too.
As a result, taking nutritious foods, exercising regularly, and changing your lifestyle can go a long way in improving your hormonal health.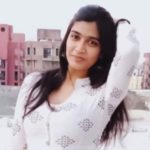 Nupur is a graduate from Delhi University and is a passionate writer. Very fond of reading books and listening to old songs!
How To Grow A Beard Faster? Beard Growth Tips For Natural Growth
The hair on the jaw, chin, upper lip, lower lip, cheeks, and neck of humans and some non-human animals is known as a beard. In humans, beards are often grown by pubescent or adult males. A beard may develop in some women with hirsutism, a hormonal disease characterized by excessive hairiness.
But where did it all start? Beards became more popular as time passed. Beards, for example, were once considered symbols of virility, manhood, and wisdom in ancient Greece. Only during times of sadness or as a sort of punishment for Spartans were they clipped. The ancient Romans decided to stand apart from the Greeks by shaving their heads. It was so essential to a Roman culture that when boys shaved for the first time, religious ceremonies were held.
Facial hair, like scalp hair, grows in stages, and understanding them can help you get the most out of your beard. Because facial hair grows between 0.3 and 0.5 millimeters (mm) per 24 hours, a full beard can take 2 to 4 months to grow. This equates to around a third to a half of an inch per month. Many factors might influence beard growth, but there are some lifestyle changes you can do to help your beard grow faster.
How to grow a beard faster?
1. Your skin should be exfoliated
You should start taking care of your face if you want natural beard growth quickly. Begin by thoroughly cleansing, hydrating, and exfoliating your skin. Once a week, use a scrub or an exfoliant to exfoliate your skin. This will assist in the removal of all dead skin cells as well as the stimulation of new hair growth.
2. Keep your skin in good shape
You should wash your face with warm water and a light cleanser to maintain it clean. This is the best beard growth tip. Warm water will open your pores, and the cleanser will remove all of the oil and grime that has gathered on your skin, leaving it spotless. But make sure you don't wash your face with a bar of harsh soap. Small hair grows faster on clean skin.
3. Take care of your skin by moisturizing it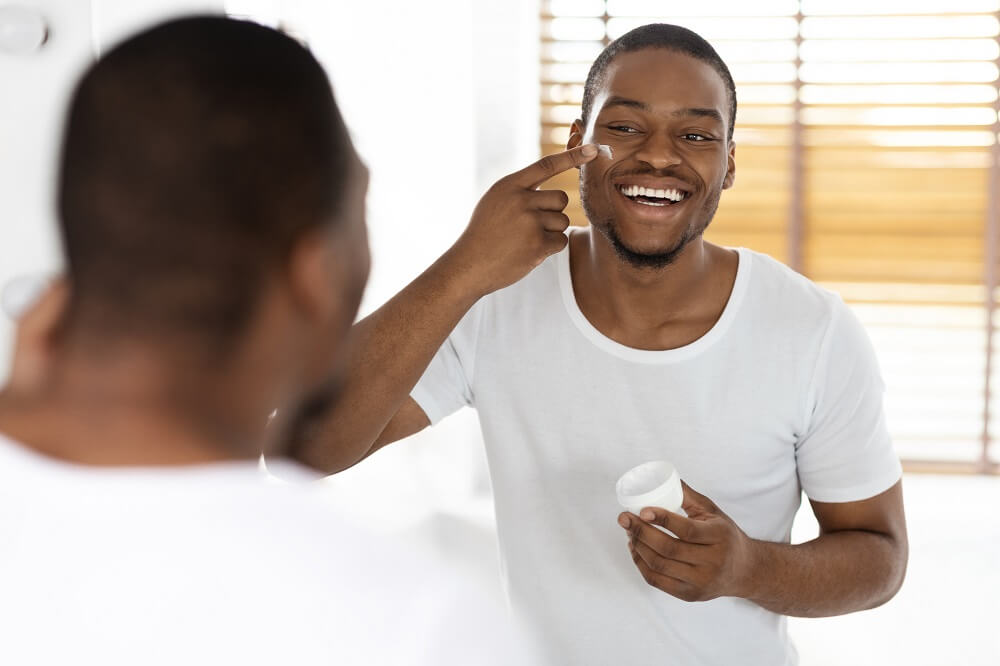 After cleansing your skin, apply a moisturizing lotion to keep it from feeling dry and to improve the appearance of your skin by removing dry and flaky skin. This will answer your question about how to grow your beard faster? Because eucalyptus increases facial hair development, using a moisturizer with eucalyptus can be beneficial.
4. Look for ingrown hairs on your face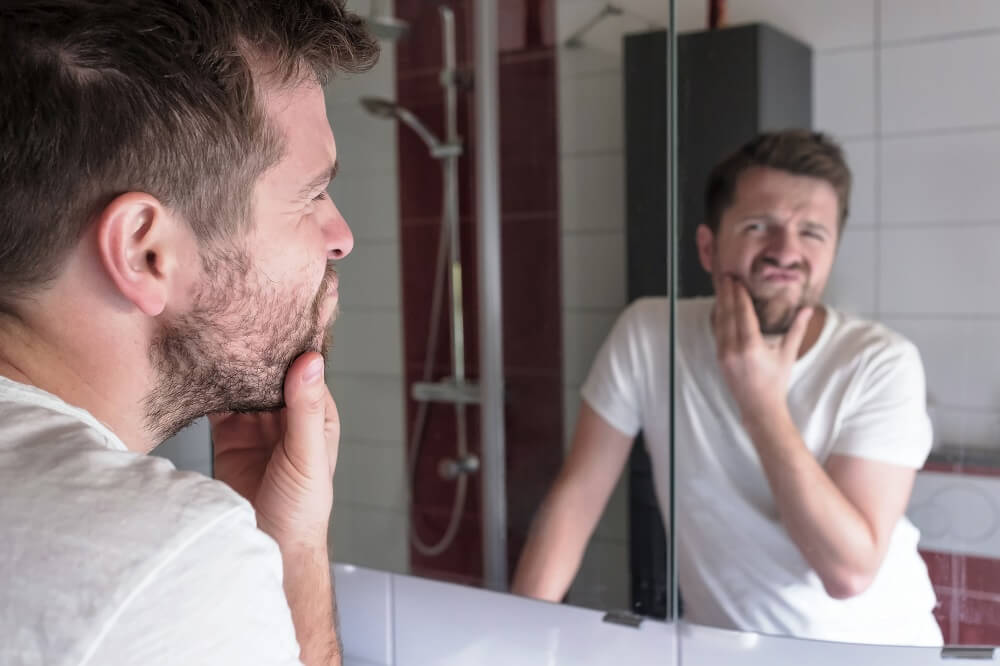 Shaved or tweezed hair that grows back into the skin is known as ingrown hair. Your skin will get ingrown hair blisters as a result of this. If you have ingrown hairs on your face, your beard will not grow evenly. Check to see whether you have any ingrown hairs. Exfoliating your skin can assist you in removing the ingrowth.
5. Control your anxiety
How to grow a beard at home naturally? For natural beard growth, allow your injured skin cells to mend themselves, you must control stress and get enough rest. This will encourage the growth of your beard. When you're relaxed, your beard will grow faster. Exercise can help you manage stress and encourage hair development by improving blood circulation.
6. Supplements and vitamins should be taken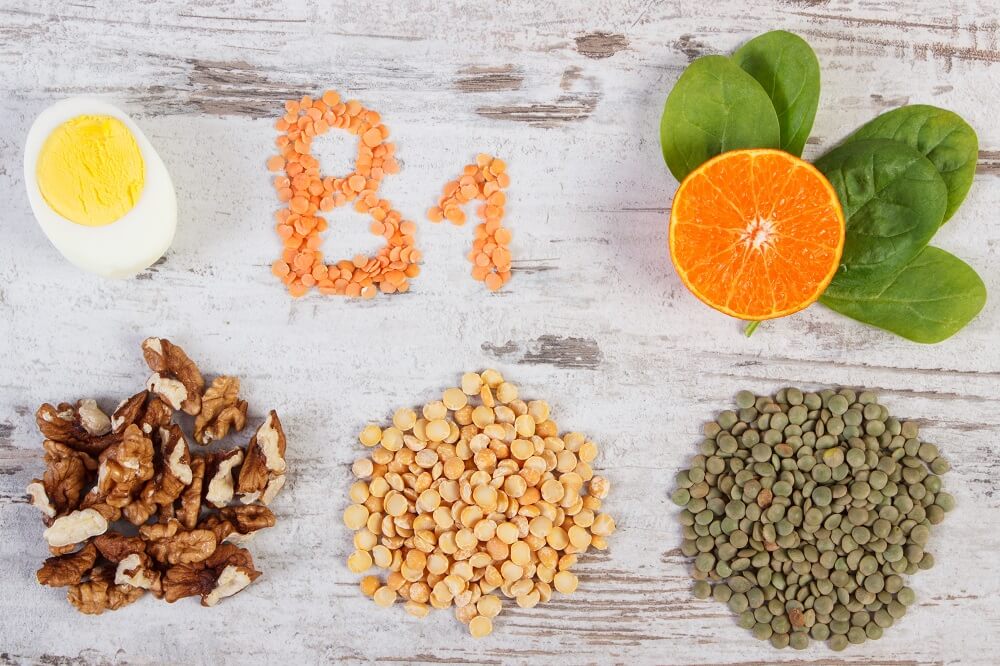 To hasten facial hair growth, beard growth foods will include vitamins and minerals. Biotin is believed to promote hair and nail growth when taken daily. For improved facial hair, include vitamin B, B1, B6, and B12 in your diet. Increase the amount of protein and fresh fruits and vegetables in your diet. Fruits and vegetables offer your body all of the vitamins and minerals it requires to develop hair swiftly.
7. Trim but don't cut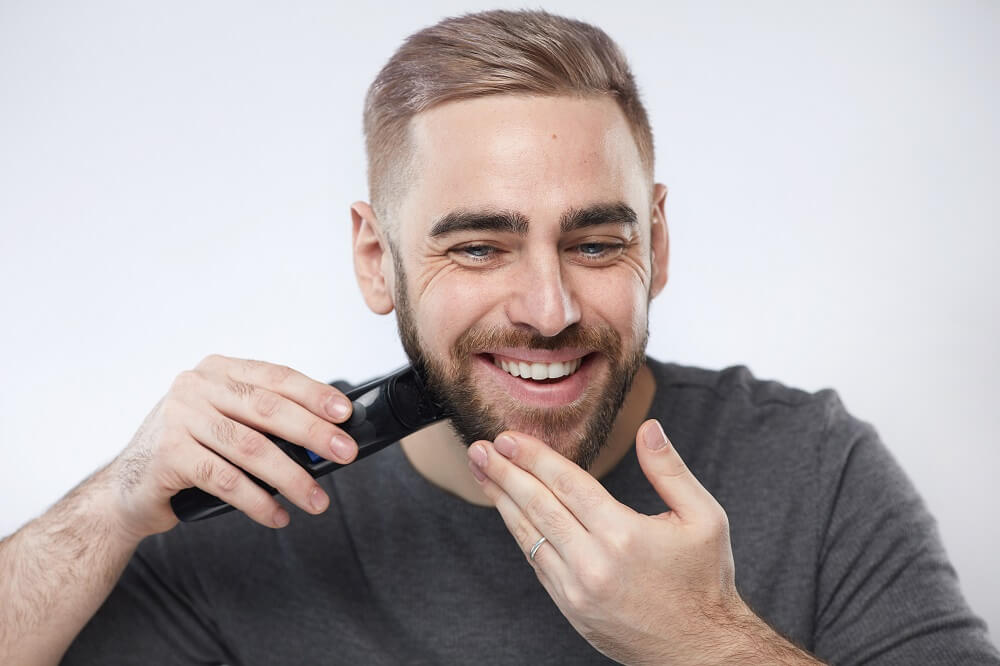 Does trimming increase beard growth? Trim your beard as little as possible. Resist the impulse to trim or shape your beard if you want it to grow long. When your beard is full, groom it after 4 to 6 weeks because there is no scientific evidence that shaving will make your hair grow thicker and faster. Also, as your hair grows, your face may get itchy; if you develop a rash, see a doctor.
What you shouldn't do?
1. Lower your sugar consumption
A decrease in testosterone is caused by processed, white sugar – or actually, any sugar added to foods. Although this is only for a brief length of time, there is a long-term consequence. If you gain weight as a result of a high-calorie diet, your body will create more estrogen.
2. Quit vaping ( and smoking )
Let's be honest: vaping is childish and foolish. Vaping is not something a man should do. Nicotine, on the other hand, harms hair growth because it causes capillaries to contract, reducing blood flow to new hairs.
3. Reduce Your Caffeine Consume
I left this one for last since I didn't want you to grow annoyed and skip the rest. The trouble with caffeine and testosterone is that a little goes a long way in terms of helping to raise t-levels, but too much creates a spike in adrenaline, which then signals cortisol to come in and settle things down.
Beards are a lot of fun to wear. Why not take care of one if you happen to have the genes for it? If you've tried to grow a beard but it's patchy and thin, make some dietary and lifestyle modifications and try again. At the very least, you'll feel better, look healthier, and feel more manly.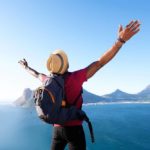 David is a blogger for over 15 years now and writes on health and wellness. The articles are focused to give extensive information about the subject.
What To Eat During Viral Fever? 7 Best And Worst Foods To Eat When You Are Sick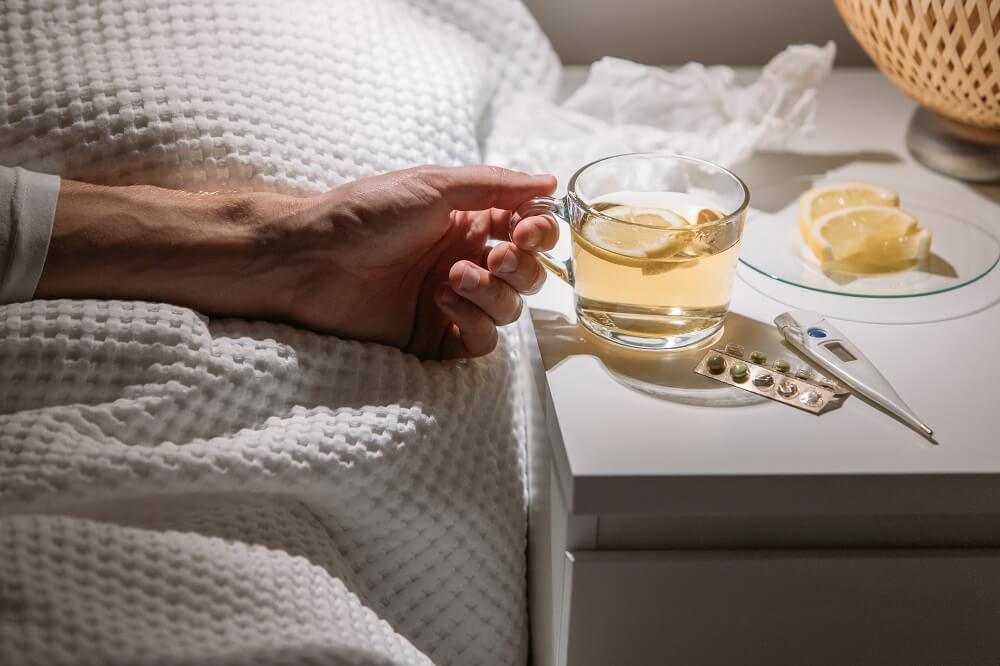 A virus causes viral fever, which is characterized by a higher-than-normal body temperature. While not everyone with a virus has a fever, it is a sign that the body is trying to fight the infection.
Most viral disorders will improve with patience and supportive therapy such as cold compresses and over-the-counter (OTC) medications. On the other side, a high body temperature may demand medical attention.
The viral fever normally lasts 3-5 days, with a few symptoms dissipating after a few more days. For some viruses, however, the cycle can be prolonged, and the recovery time from a viral fever might continue up to two weeks. You should consult a doctor if the symptoms of viral fever last longer than two weeks. And now the question arises,
What to eat in viral fever?
Food is always something everyone is scared about when anyone is sick. Even when you are sick with a common cold, there are some dangerous diseases like cardiovascular disease. The first thing that arises in the mind is what to eat and what not to. Food has always been the key to curing any disease. good food that is a good choice of food can help you get better along with the doctor prescribed medicines. It is important to give importance to the food you can assume when you are sick along with the medicines you take.
7 food to eat when sick with flu
1. Broth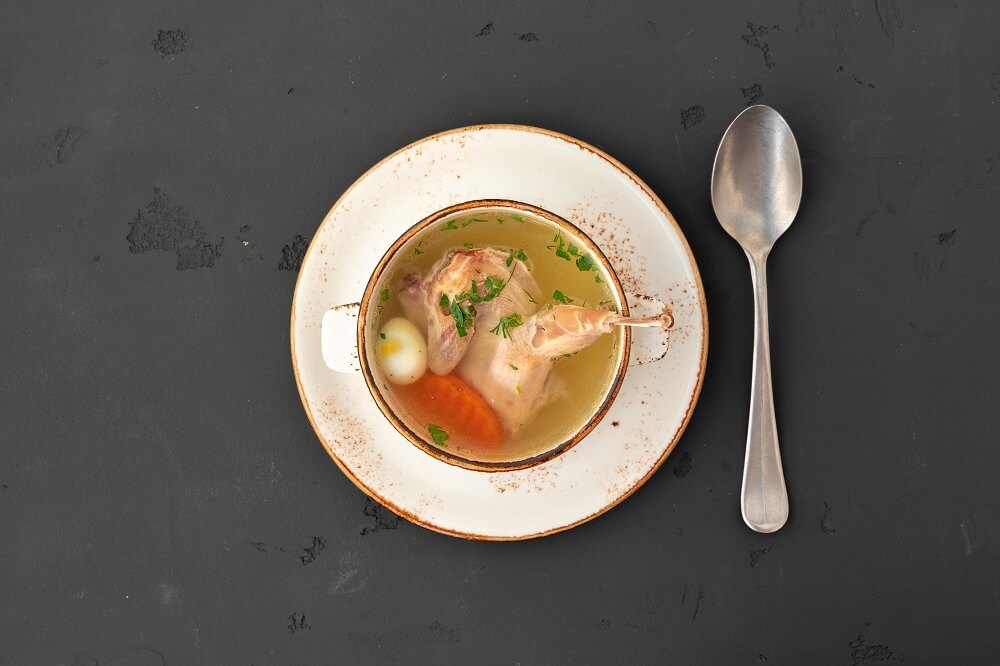 Brought is considered to be the best diet for fever. It contains all the essential protein acquired from chicken beef or pork broth. It is a rich source of all the minerals. It is easy to digest. It is usually served hot which gives warmth to the throat and also helps the body to be hydrated.
2. Yogurt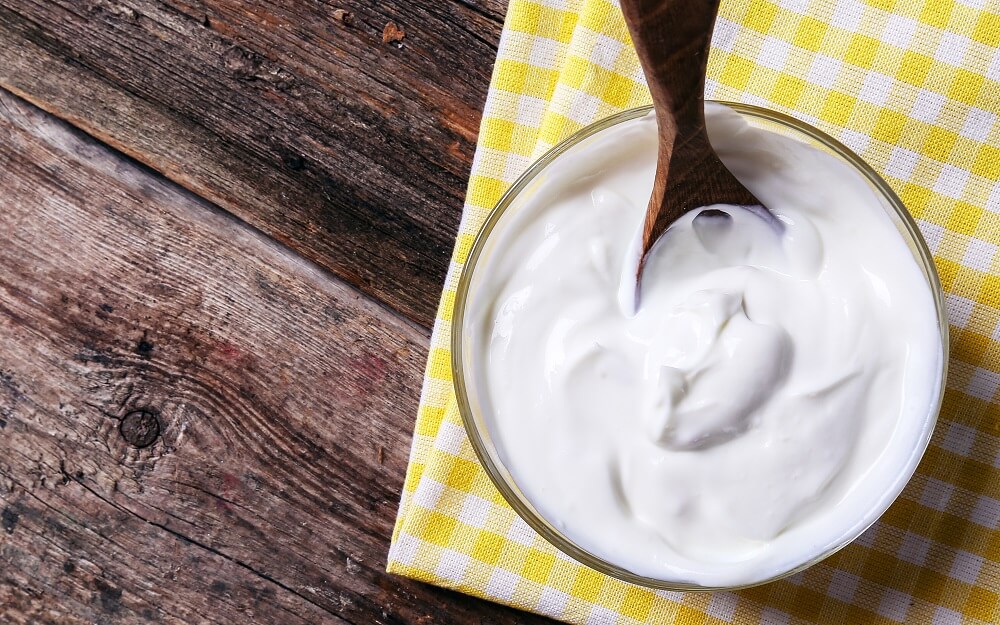 Yogurt with live cultures can help ease a sore throat while simultaneously boosting your immune system. Protein is also found in yogurt.
While your throat is painful, you can have yogurt, but make sure to buy complete yogurts without added sweeteners.
3. Fruits high in vitamin C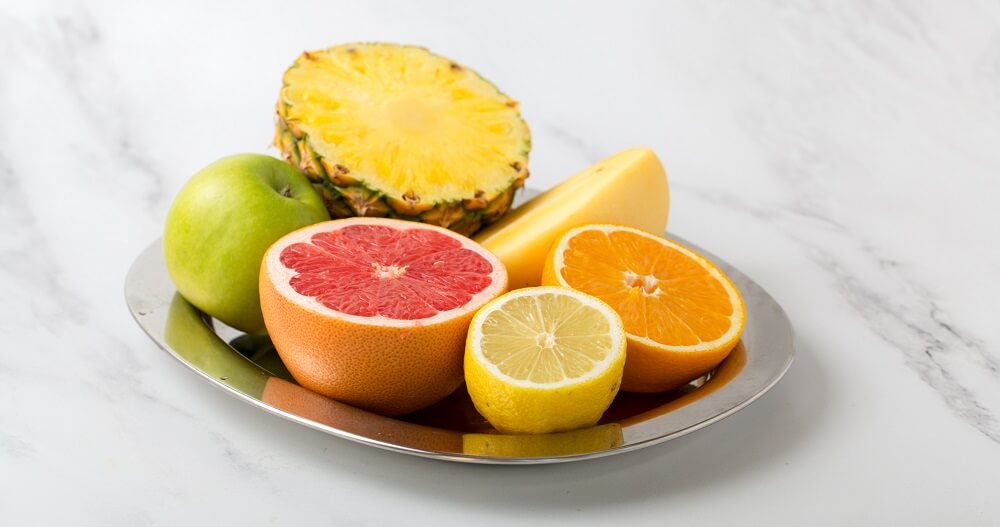 Vitamin C is a crucial mineral for supporting your immune system, which is especially vital while you're unwell. While supplements can assist, your body can absorb minerals like vitamin C better from foods.
While you're sick with the flu, try munching on vitamin C-rich fruits. Strawberries, tomatoes, and citrus fruits are examples of vitamin C-rich fruits.
4. Garlic

While you may think of garlic as a taste element, it has been utilized in alternative medicine for ages to treat several maladies. Garlic supplements were proven to improve immunity and lower symptom severity in individuals with the flu in one research.
However, you do not need to take supplements. Garlic is eaten raw may also be healthy. Consider consuming garlic at the first sign of the flu because of its immune-boosting properties.
5. Greens with lots of leaves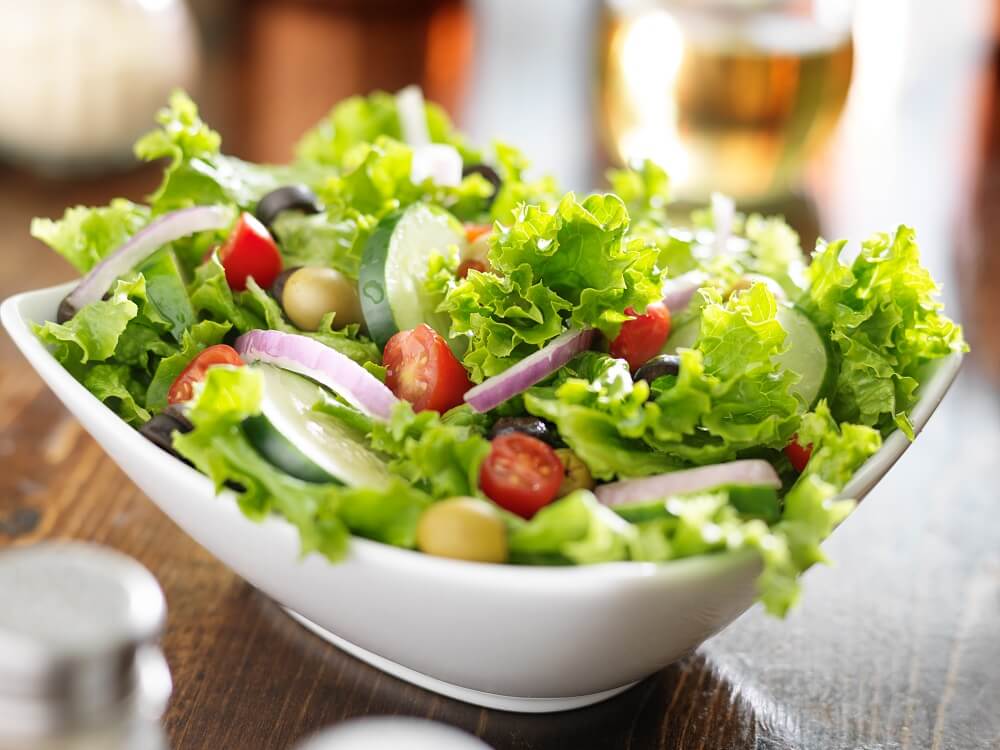 When you have the flu, spinach, kale, and other leafy greens can help improve your immune system. They include vitamin C as well as vitamin E, an immune-boosting ingredient.
Make a smoothie with leafy greens and fruit, or eat them raw with a splash of lemon and olive oil. It's great if you eat these immune-boosting foods all the time while you're sick.
6. Broccoli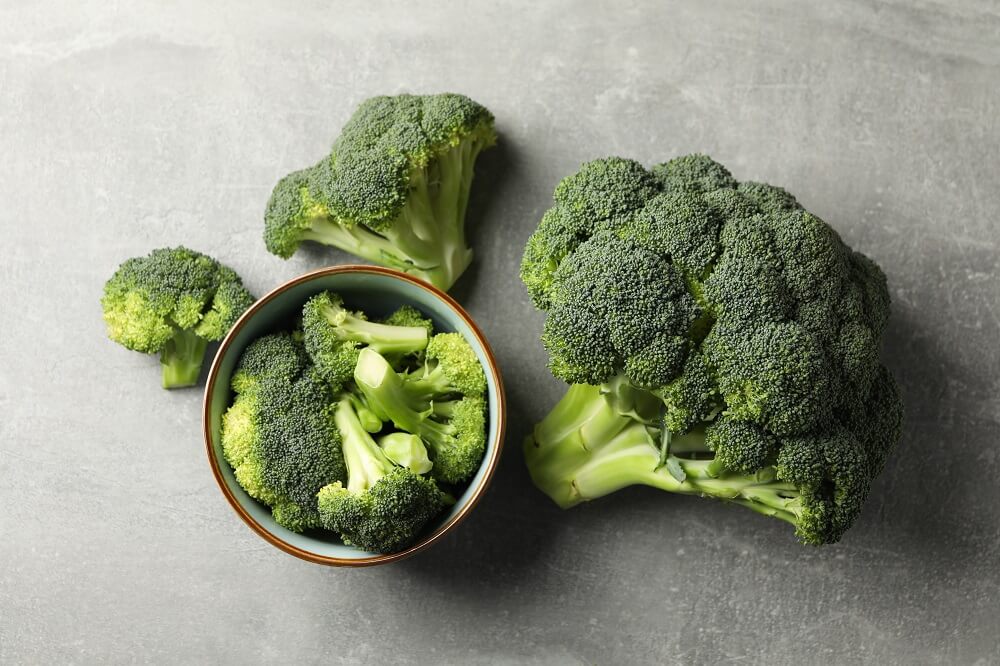 Broccoli is a nutrient-dense vegetable that can help your body recover from the flu. One serving of this dish contains immune-boosting vitamins C and E, as well as calcium and fiber.
When your appetite returns during the middle or end of the flu, try broccoli. You can also consume broccoli soup; just keep an eye on the sodium content.
7. Spices
You may experience greater sinus and chest congestion as the illness progresses. Pepper and horseradish are great food to eat during the flu, for example, they can help break up congestion so you can breathe easier. When you have a sore throat, though, stay away from spicy meals.
7 Foods to avoid during fever
1. Caffeinated beverages and alcoholic beverages
When you have a fever, you should be aware of dehydration because of the higher temperatures and increased sweating. Caffeine and alcohol might exacerbate your symptoms (particularly stomach-related problems), so stay hydrated by drinking water and other clear drinks throughout the day.
2. Greasy Foods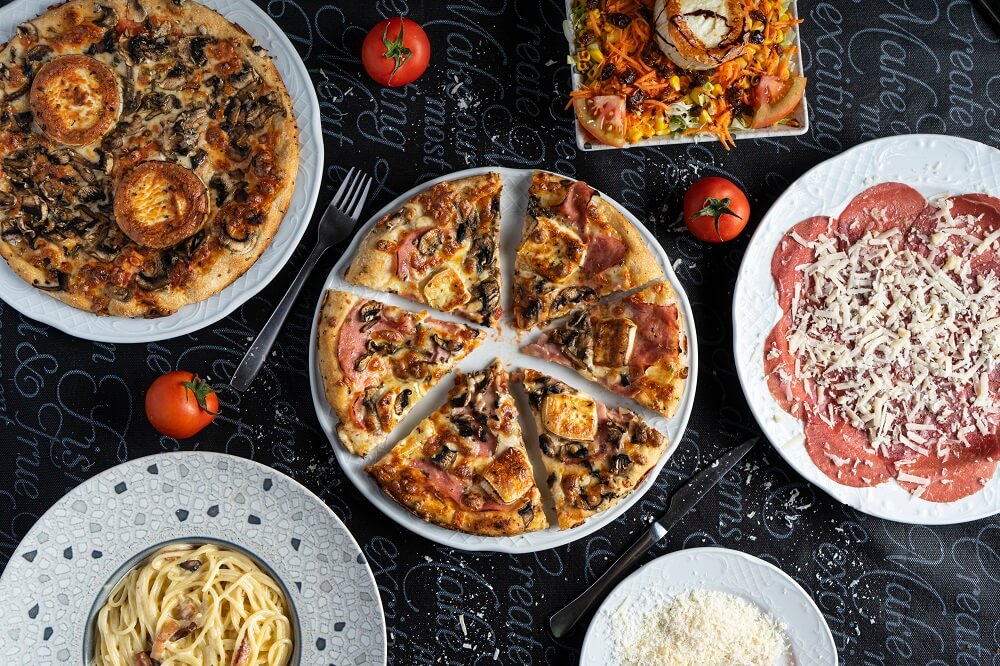 Foods that are tough to digest and taxing on your gastrointestinal system should be avoided. Saturated fat-rich foods, as well as fried and greasy foods, should be avoided or reduced.
3. Grain that is difficult to digest
Because the flu can often cause stomach trouble, it's best to eat meals that are easier to digest, such as simple/refined carbs. Foods that are easy on the stomach, such as dry saltine crackers, toast, and pretzels, are the most likely to be tolerated while you have the flu. Foods high in fiber, on the other hand, are more difficult to digest, so I'd recommend avoiding them at first.
4. High fiber
Avoid foods high in fiber with a fever, such as whole wheat grains and cereals. Your digestive system will become tired of breaking down the food molecules since they take longer to digest.
5. Sugary foods and beverages
When you're sick, you might believe the greatest thing to drink is vitamin-c-rich fruit juices, but most of these options aren't nutritionally packed and can inflame your immune system. To stay hydrated, I recommend drinking water and other clear beverages.
6. Dairy products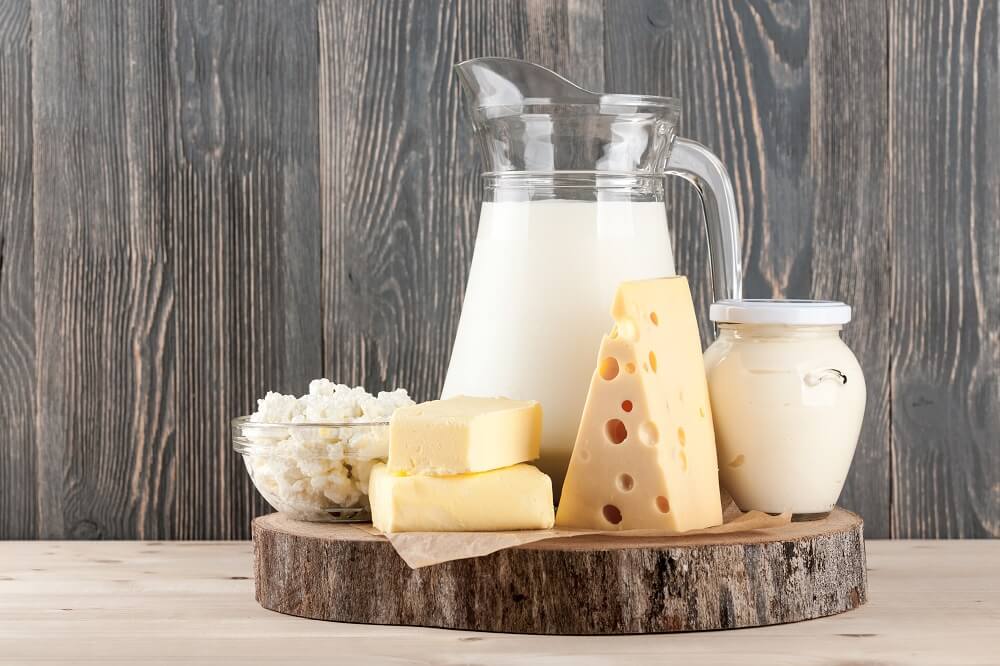 Dairy products have the potential to raise your body temperature. As a result, avoid taking them if you have a temperature.
7. Washing
To ensure that germs on fresh fruits are rinsed away, soak them in water, wash them well, and peel them before eating. Saltwater is a superior alternative for washing fruits since it kills more bacteria than plain water.
FAQs
Coconut water during fever?
Coconut water is free of germs (pyrogen-free: a substance that causes fever). It's been discovered to be particularly effective in natural oral rehydration therapy (ORT). "Coconut water has been shown to lower fever when eaten under feverish conditions," he explains. "It is also used to treat nervous and emotional disorders.
Do bananas cause coughing?
This is why bananas are frequently served as part of a breakfast meal, allowing one to start the day without worrying about the following one. It is recommended that you avoid eating it at night, according to Ayurveda, because it aggravates cough and cold. It takes a long time to digest and can make you feel sluggish.
Can we eat chicken with a fever?
When you're sick with a fever, chicken is perfectly fine to eat. However, the most crucial factor to consider is the type of chicken that is consumed. Chicken recipes with little oil and spices will keep you going while you're unwell.
Is curd good for coughing?
Vitamins, potassium, magnesium, and protein abound in curd. Lactobacillus aids in the prevention of dangerous microorganisms and illnesses in the body. Curd, being a fermented food, is high in vitamin C, which is beneficial in the treatment of colds and coughs.
Is turmeric milk good for fever?
Turmeric milk is a nutritious Indian beverage made with simple milk and turmeric powder. This is an age-old cure for fever, cold, and cough that is still commonly used in most Indian households.
When you're sick, resting, staying hydrated, and eating well are some of the most important things you can do to feel better and recover faster.
Fortunately, many meals have health benefits in addition to delivering nutrition to your body. While no meal can heal a disease on its own, eating the appropriate foods can support your immune system and provide relief from some symptoms.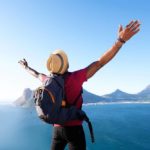 David is a blogger for over 15 years now and writes on health and wellness. The articles are focused to give extensive information about the subject.
Black Lips Reason: How You Can Lighten Dark Lips Using 10 Remedies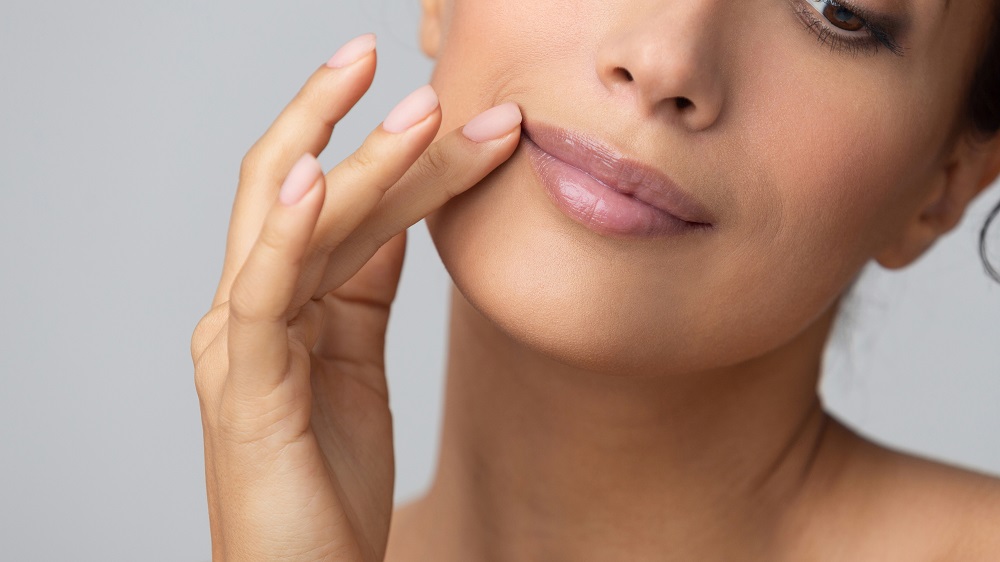 Pigmented lips or black lips reasons are mainly associated with smoking. But many physiological and psychological conditions can lead to pigmented lips. But why do lips become black?
The development and length of the pigmentation, the presence of accompanying skin hyperpigmentation, the presence of systemic signs and causes of dark lips(e.g., malaise, exhaustion, weight loss, and smoking habits).
Why are my lips turning black and I don't smoke? prescription and nonprescription medication use, should all be included in the history. Pigmentation should be detected on the face, perioral skin, and lips. The number, location, size, form, and color of pigmented lesions within the mouth should all be evaluated. Benign pigmented lesions, in general, have regular borders, are tiny, symmetrical, and consistent in color. They can be flat or have a little elevation. In contrast, malignancy is indicated by uneven boundaries, color change, and surface ulceration.
Home remedies for dark lips
1. Using a honey and sugar scrub, exfoliate your lips
The buildup of dead cells is one of the main reasons behind the darkening of lips. Natural lip washes work wonders at removing dead skin and revealing smooth, velvety lips. This is a lip scrub for dark lips.
How to make: 1 tbsp brown sugar or white sugar, 1 tbsp honey, 1 tbsp honey To make the scrub, simply combine all of the components.
When to apply and how – Massage your lips lightly for one minute with the scrub. Allow for a few minutes with the scrub on your lips. Then simply rinse it off with water. To obtain the best results, use this scrub twice or thrice a week.
2. On your lips, apply rose petals and milk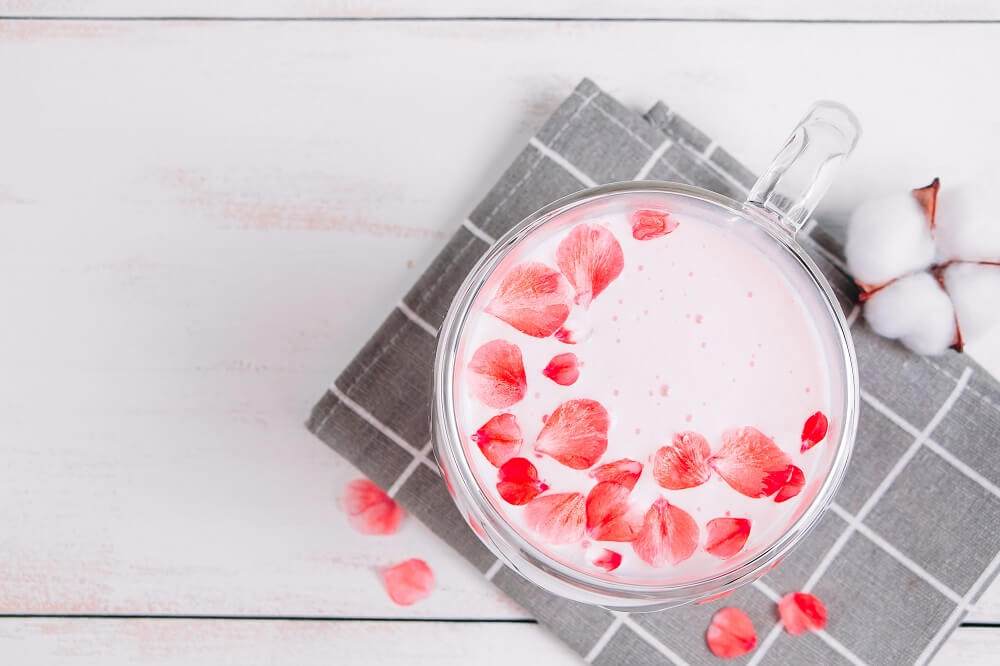 For pink lips, combine rose and milk.
Rose petals naturally nourish, soften, and brighten your lips. They work wonders for discoloration and mend dark, patchy lips when combined with milk.
How to make it: Soak 5-6 rose petals overnight in half a cup of milk. In the morning, strain the petals from the milk and mash them to produce a paste. This paste should be applied to your lips and left on for 15 minutes. If the paste is too thick to apply to the lips, add a few drops of milk.
When to apply and how to apply –
You can use rose petals every day because they are soft on the lips. Make it a nighttime treatment.
3. Apply a turmeric and milk pack on your lips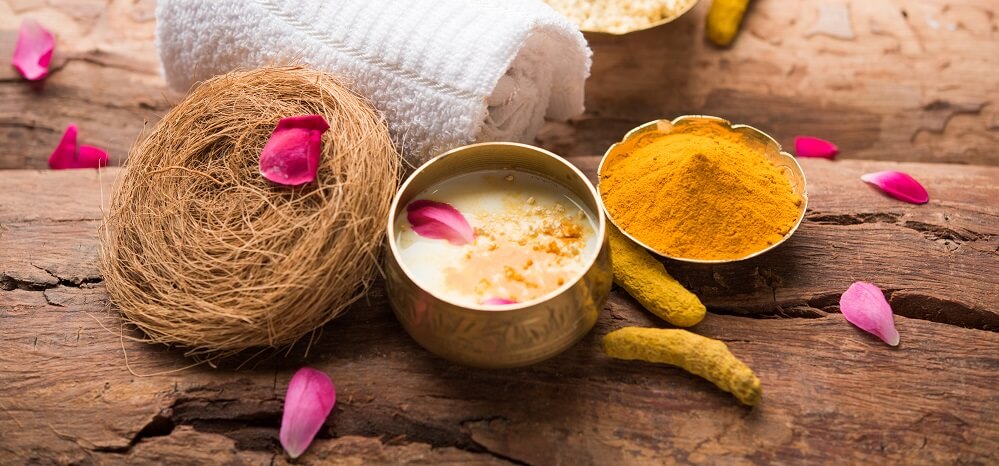 How to remove darkness around the lips corner fast? Turmeric is a well-known Ayurvedic ingredient for pigmentation treatment. However, it can be used for more than just skin lightening. Dark lips are treated with a mixture of turmeric and milk.
How to prepare –
To make a paste, combine half a teaspoon of turmeric with one teaspoon of milk. This paste should be applied to your lips and left on for around 5 minutes. Scrub the paste off carefully once it has dried. Apply a moisturizing lip balm after cleaning your lips with warm water.
How and when to apply – To observe a major change, repeat this step on alternate days. It can be applied to your lips at any time of day.
4. For pink lips, apply ghee on your navel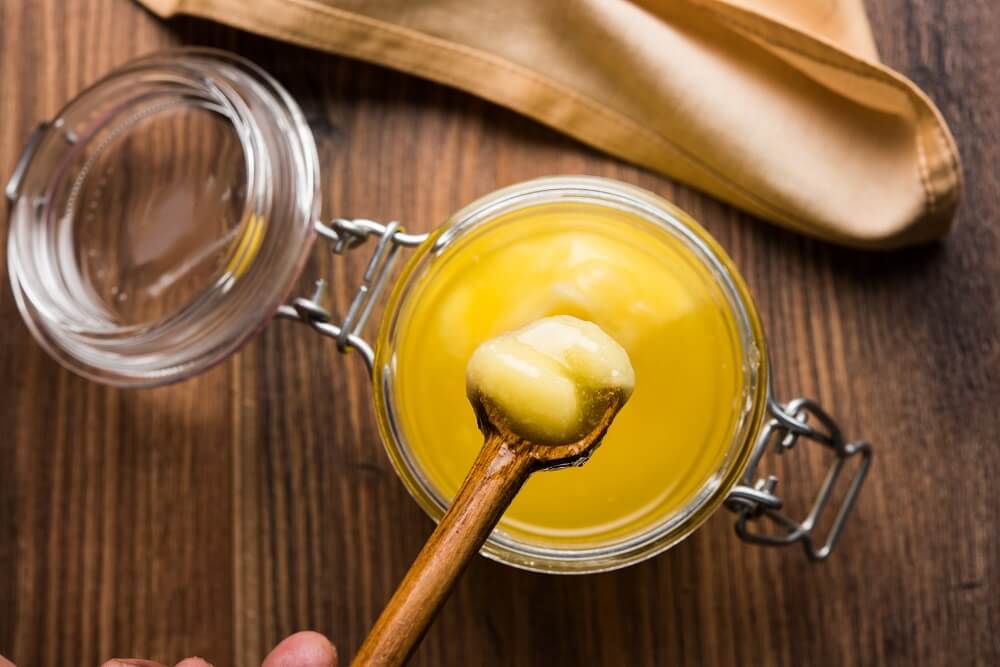 While most natural cures for pink lips focus on nourishing the lips, there is a hack that will work for you if your lips are dry and black. It may appear to have nothing to do with lips, yet it helps to mend them from the inside out.
When to apply and how to apply –
Apply warm ghee on your navel every night before going to bed.
5. Use lemon and sugar to exfoliate your lips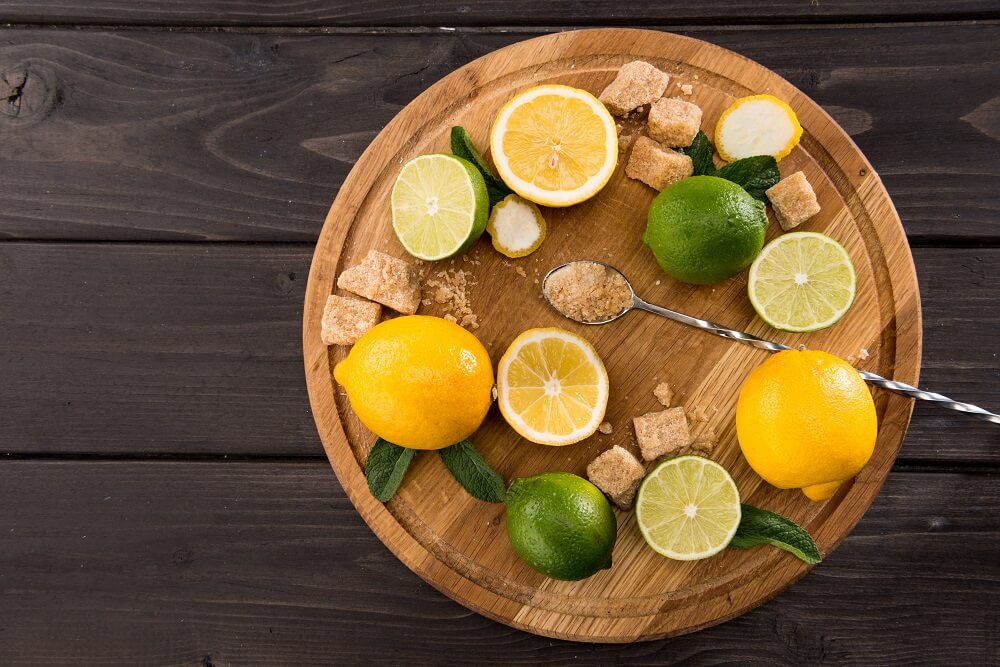 Applying lemon and sugar to your lips will help you obtain pink lips naturally.
To make it, cut a slice of lemon and sprinkle it with sugar. For roughly 2-3 minutes, rub the lemon slice on your lips.
How and when to use – This cure for your lips can be used once every three days.
6. Apply milk and pomegranate seeds to your lips
Pomegranates are one of the healthiest foods you can eat. Did you know, though, that pomegranate can also help you achieve those lovely pink lips? Here's an easy solution that you can try.
How to prepare –
Grind approximately half a cup of pomegranate seeds. To produce a paste, add milk or cream to this.
How to Apply and Why –
Apply This paste to your lips and leave it on for 10 to 15 minutes. After it has dried, wash it off with warm water. You can use this natural lip treatment daily. You can achieve benefits by using it two to three times per week.
7. Apply strawberry crushed on your lips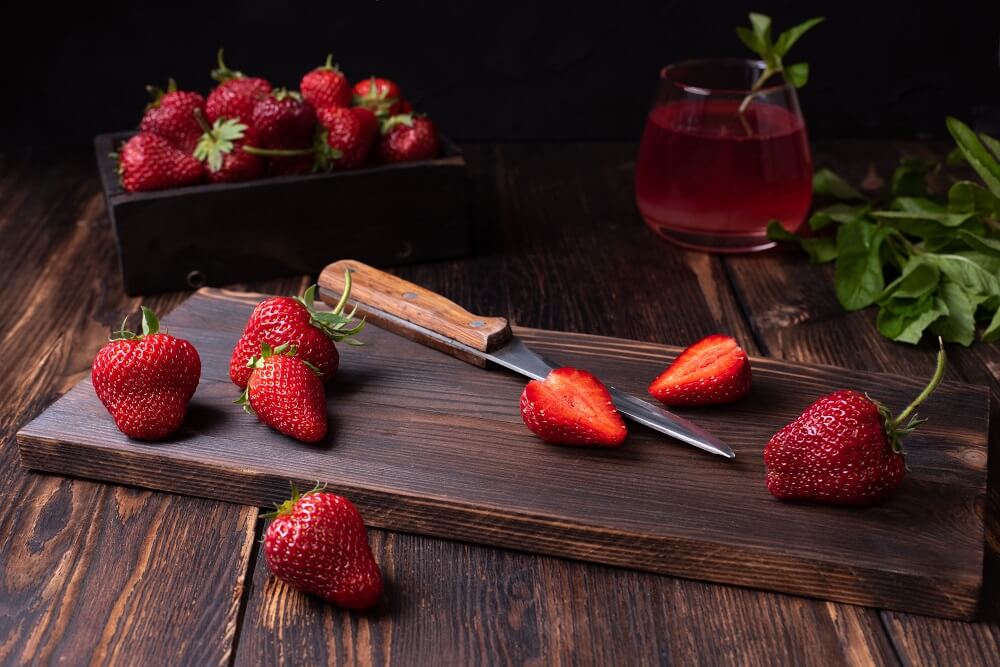 Natural berries are high in vitamins and minerals that prevent the darkening of the lips. This is why there are so many strawberry-flavored lip balms on the market. You can apply strawberries directly on your lips to get the most advantages.
When to apply and how to apply –
Simply crush a strawberry and combine it with a spoonful of honey. Add a few drops of olive oil if desired. Apply this combination to your lips three to four times per week.
8. Apply a small amount of almond oil to your lips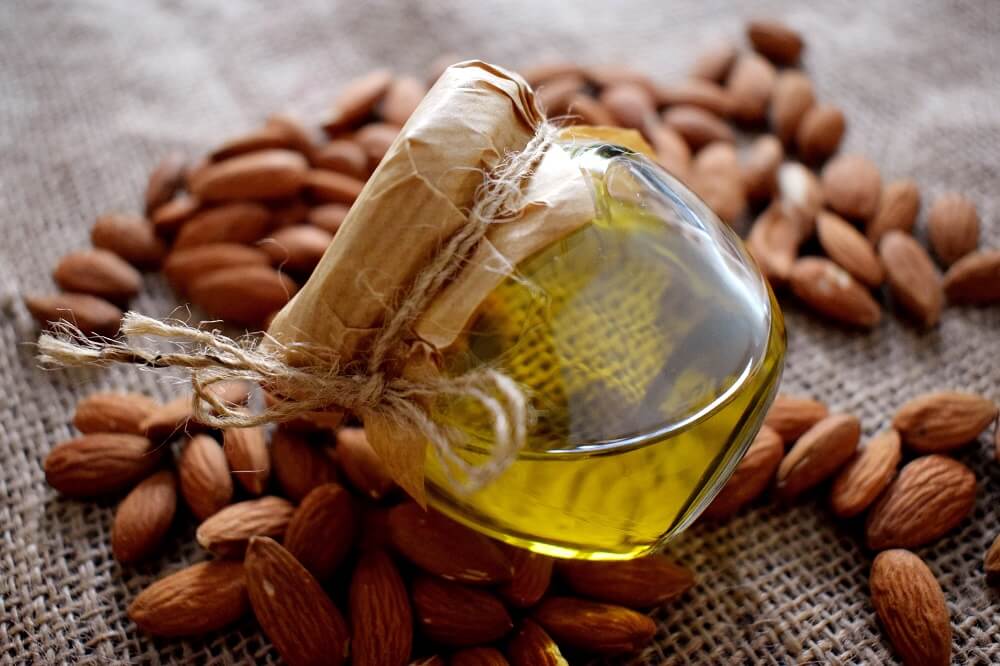 Lack of moisture and hydration is the most common cause of black lips. The recommendation of Almonds is by Ayurveda for alleviating skin and lip dryness. Here's how to use almond oil on your lips in a simple way.
How to Apply and Why –
Take roughly a spoonful of almond oil and mix it with a squeeze of lemon. Apply the mixture to your lips and wait until the oil absorbs completely.
9. Apply  Lip balms made of beeswax to your lips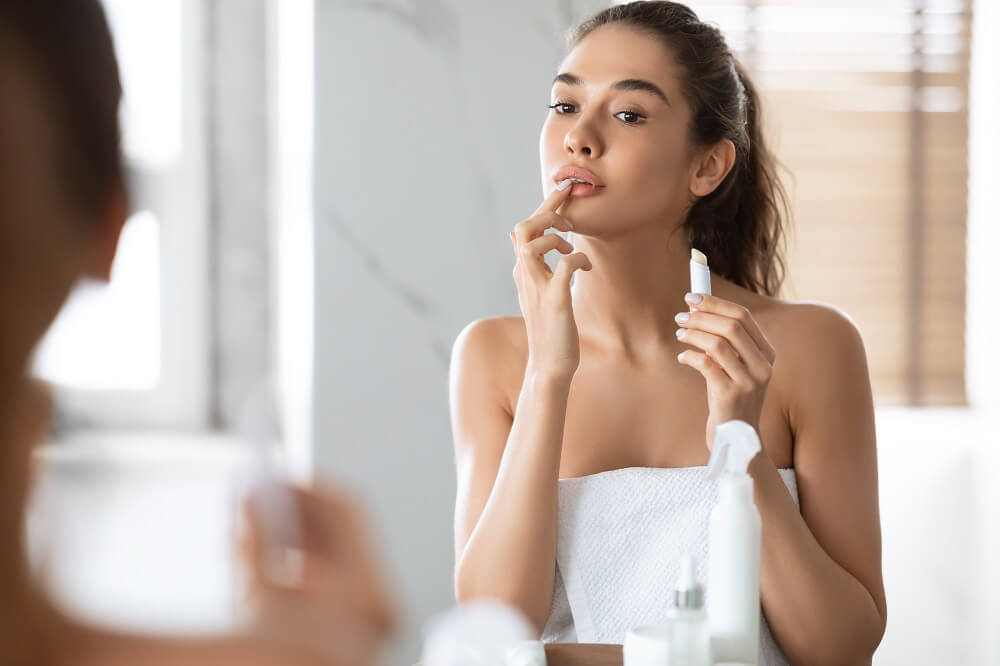 Beeswax for naturally pink lips
Lip balms are the most crucial component of your lip care routine. As a result, it's critical to pick them carefully. To moisturize, most lip balms on the market include artificial and petroleum-based ingredients.
Beeswax, on the other hand, is a healthier natural alternative that you should search for in your lip balms. Beeswax seals in moisture and keeps your lips nourished for a long time.
10. Apply a drop of beet juice to your lips
You've probably seen how beetroot turns everything pink, from the tongue to the teeth, if you've ever eaten it. Beetroot has naturally occurring red pigments that contribute to the pinkness of your lips.
Use of beetroot can be in a variety of ways for your lips. Slicing the beetroot and rubbing it on your lips is the simplest method. You may also extract beetroot juice and combine it with honey to use as a lip balm.
When to apply and how to apply –
You can apply the combination to your lips and leave it on overnight because beets and honey are both natural.
How to lighten dark lips permanently?
Creams, chemical peels, and laser therapy are some of the lip-lightening treatments used to lighten the skin. These treatments either lower or stop the production of melanin in the skin.
Skin lightening is neither safe nor effective, according to the evidence. Treatments have the potential to harm the skin, and any favorable outcomes may not last.
Irritation, scarring, and nerve damage are all possible side effects. Additionally, skin whitening creams may include mercury, which, according to the American Academy of Dermatology, is harmful to one's health.
The color of your lips is natural and does not require any treatment. Unless the color has altered over time, dark lips are not a sign of an underlying health condition.
Eat healthily, moisturize, and remain hydrated to keep your lips looking healthy. use of simple home remedies can also gently exfoliate the lips and keep them nourished.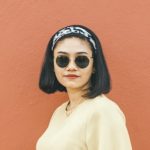 Charlotte is a health, beauty and wellness blogger and a mother of two, who lives between India and London