How To Clean Stomach: 12 Ways To Colon Cleansing Naturally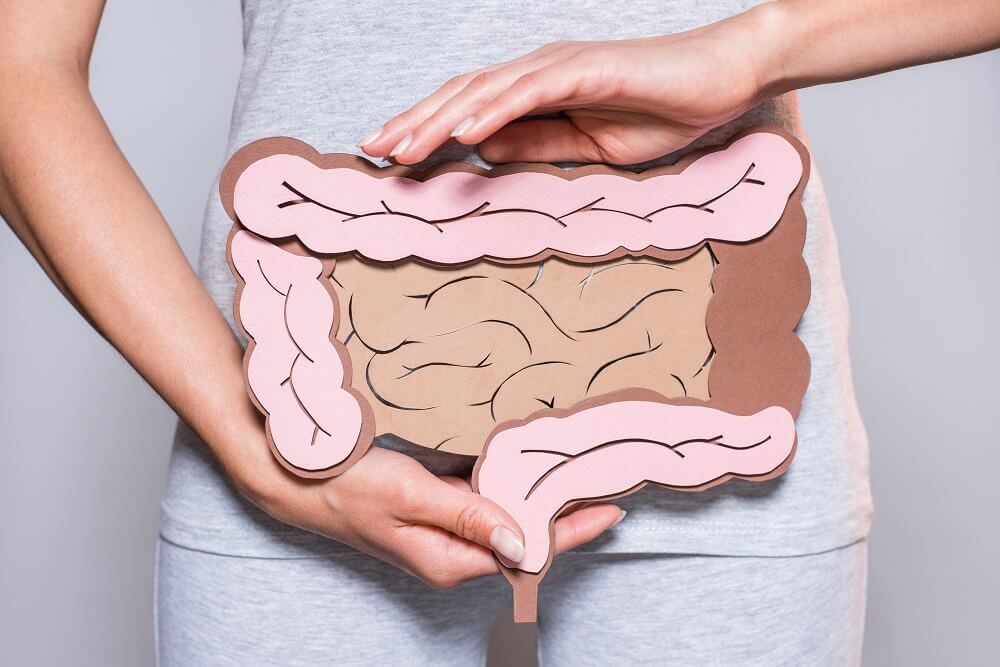 Natural colon cleansing, also known as colonic irrigation, has been used since ancient Greece. In the early 1900s, it became popular in the United States. However, the theories that supported it lost acceptance, and it fell out of favor. Colon cleansing, which involves the use of teas, enzymes, or colon irrigation, has recently gained popularity.
The portion of the big intestine that is the longest (a tube-like organ connection to the small intestine at one end and the anus at the other). Water, as well as some nutrients and electrolytes, removes from partially digested food by the colon. The remainder, solid waste known as stool, passes through the colon, is stored in the rectum, and exits the body by the anus. The colon is a component of the gastrointestinal tract.
What is colon cleansing?
Colon cleansing or gut detox is also known as colon therapy, colon hydrotherapy, colonic irrigation, or colonic irrigation, which refers to a variety of alternative medical treatments that promise to remove nonspecific toxins from the colon and digestive system by removing feces accumulations.
How to clean my stomach?
Is it possible to empty the colon with just bowel movements? We do know that the human body can perform the following tasks on its own:
natural bacteria in the gut help to digest food waste.
Toxins are also neutralized by the liver.
Colon mucus membranes may prevent undesirable chemicals from reentering the bloodstream and tissues.
The gut lining regenerates quicker than any other tissue in the body, keeping hazardous substances from accumulating.
The amount of bowel motions typically varies from person to person.
Weight loss isn't possible when you increase the number of bowel movements. Because most calories are absorbed before they reach the large intestine, this is the case.
12 Stomach clean home remedies
1. Flush water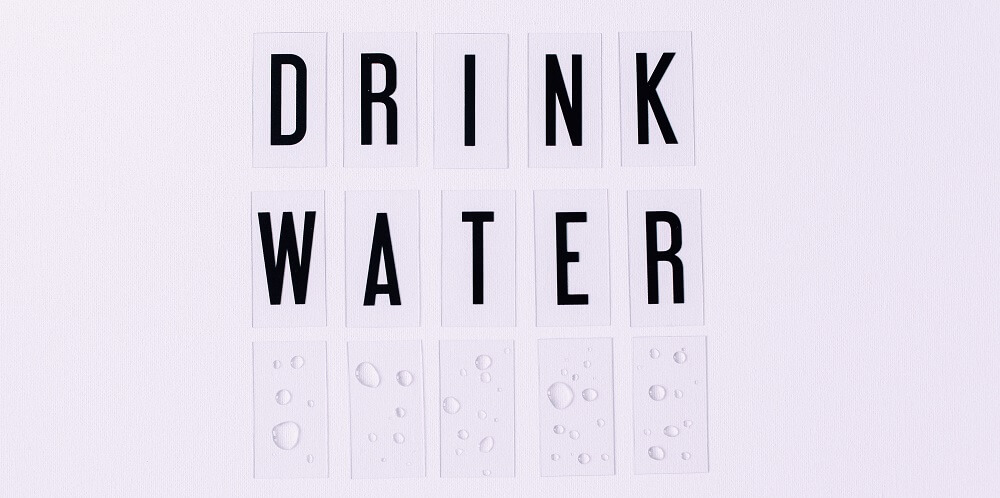 The best way to clean your stomach is by staying hydrated and drinking enough water is a fantastic method to keep your digestion in check. Drinking six to eight glasses of lukewarm water each day is recommended by supporters of a water flush for colon cleansing.
Also, eat a lot of meals that are high in water. Watermelons, tomatoes, lettuce, and celery are among the fruits and vegetables that fall under this category.
In truth, there are a variety of foods that can help naturally cleanse the colon through nutrition.
2. Flushing with saltwater
A saltwater flush is another option. This is especially beneficial for persons who have constipation or irregular bowel movements.
A 2010 study found that combining saltwater with certain yoga positions may help to empty the colon.
Mix 2 tablespoons of salt with lukewarm water in the morning before eating. It's best to use Himalayan salt or sea salt.
If you drink water quickly on an empty stomach, you'll most likely feel the need to go to the toilet within a few minutes.
Do this in the morning and evening, and be sure you spend some time at home near the bathroom afterward. You may need to use the restroom several times but this will clean your stomach.
3. Diet rich in fiber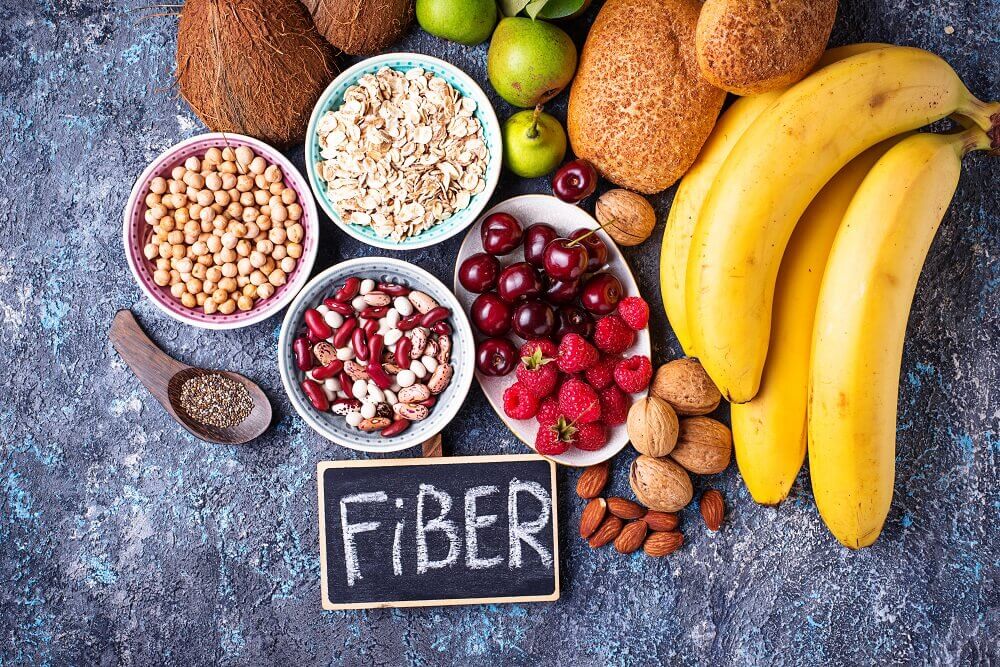 Fiber is a vital macronutrient that is sometimes disregarded in the diet. Fruits, vegetables, cereals, nuts, seeds, and another whole, healthful plant foods contain it.
Plants include cellulose and fibers, which assist the colon in "bulking up" extra waste. They also aid with constipation and hyperactive bowels by acting as prebiotics and increasingly beneficial microorganisms.
Consume plenty of high-fiber meals to support a healthy colon. They can also be beneficial to gut microbes.
4. More resistant starches
Fiber and resistant starches are comparable. Plant foods like potatoes, rice, beans, green bananas, and cereals also contain them.
These help to maintain a healthy colon by enhancing intestinal bacteria. Resistant starches were also found to lower the incidence of colon cancer in a 2013 analysis.
However, there is a drawback. Carbohydrates contain resistant starches. Low-carb dieters can still select options that result in fewer blood sugar increases. Rice and waxy potatoes are two examples.
Including them in one's diet, together with fiber, can help to cleanse the colon.
5. Probiotics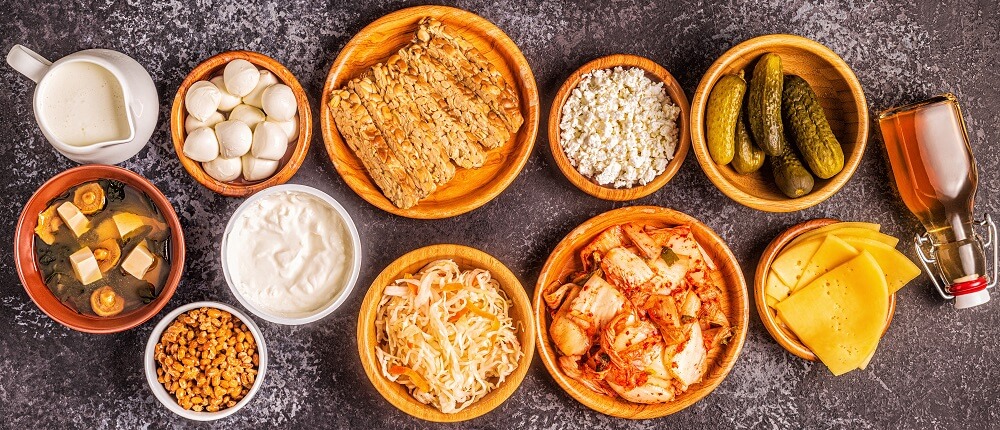 Another technique to cleanse the colon is to include probiotics in your diet. This improves general health in a variety of ways.
Taking probiotic pills can help you receive more probiotics. Consume fermented foods such as yogurt, kimchi, pickles, and other probiotic-rich foods.
With the help of fiber and resistant starches, probiotics bring healthy bacteria to the gut. These help to reduce inflammation and increase regularity, both of which are important aspects of colon health.
Apple cider vinegar is a probiotic that is commonly used in colon cleanses. Apple cider vinegar's enzymes and acids are said to inhibit the growth of harmful microorganisms. There are currently no studies on this topic.
6. Teas made from herbs
Using herbal teas to help with digestive health via the colon is a good idea.
Psyllium, aloe vera, marshmallow root, and slippery elm are all laxative plants that can aid with constipation. Before using these herbs, consult your doctor and carefully follow the advice. Also, use them wisely because they might be dangerous if used excessively.
Antimicrobial compounds are found in other herbs such as ginger, garlic, and cayenne pepper. These are thought to inhibit the growth of harmful microorganisms. As a result, they're found in a variety of cleanses, however, more research is needed.
Up to three times a day, drink a cup of one of these herbal teas. Laxative herbal teas should only be consumed once a day.
7. Juice made from fruits and vegetables
Fiber, flavonoids (beneficial plant chemicals), and simple carbs that function as laxatives, such as sorbitol and fructose, are all found in raw fruit and vegetable juices and may help cleanse the colon.
Juice cleanse proponents propose the following types of juice:
Apple, including the peel
prune
pear
banana
kiwi
Grape
plum
persimmon
lemon
To help colon cleanse and digestive tract, several colons cleanse methods propose drinking only water for a few days at a time.
8. Juice of a lemon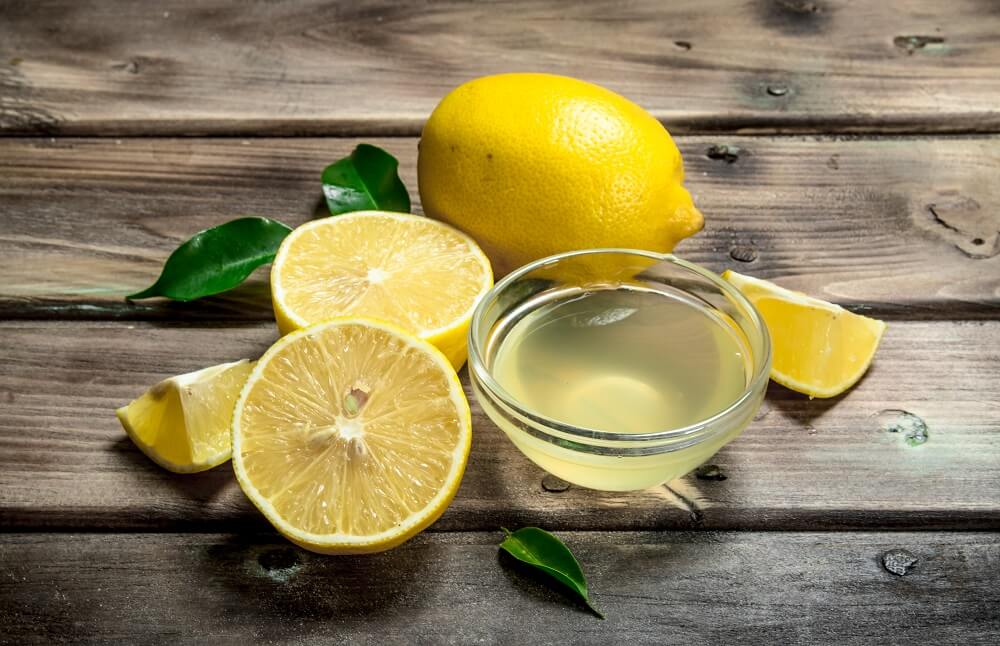 Drinking lemon juice regularly can help to improve digestive health. It appears that drinking it on an empty stomach provides the greatest effect, as the chemicals in the lemon interact more easily with the gut mucosa.
Certain screening examinations, such as colonoscopies, necessitate a clean colon. The night before a colonoscopy, most people are required to ingest a colon cleansing preparation.
In a 2015 study on colonoscopies, one set of subjects was given an ascorbic acid (vitamin C) preparation in addition to the normal fluid mixture of polyethylene glycol (PEG). The vitamin C-taking subjects had greater bowel preparation than the other groups.
9. Ginger
Ginger is a digestive stimulant. It can be mixed into other juices, used to make tea, or eaten on its own. One cup of warm water can be combined with one teaspoon of ginger juice and honey. You can eat this once or twice a day.
10. Fish oil
Fish oils are also available as supplements. They include omega-3 fatty acids, which help to cleanse the gut.
11. Fasting
Fasting is a colon cleansing procedure that involves not eating anything. It aids in the elimination of toxic poisons from the body by the kidneys and liver. While fasting, drinking water, fresh vegetable juices, or fresh fruit juices can aid.
12. Lemon water with honey
Combine fresh lemon juice, one teaspoon of honey, and a pinch of salt in warm water and drink the first thing in the morning on an empty stomach. This helps to clean the stomach early in the morning.
Benefits of gut cleanse
The health claims made by colon cleansing product manufacturers and colon irrigation specialists are extensive and far-reaching. Their major purpose is to rid the colon of vast amounts of sluggish, harmful waste that is built in the walls. They claim that doing so will help your body perform more efficiently.
The following are some of the possible advantages:
Improving your mental health
Immune system enhancement
Getting in Shape
lowering the chances of colon cancer
When it comes to assessing whether or not a colon cleanse is beneficial, quality scientific data is scarce.
The side effect of colon cleansing
Diverticulitis
Ulcerative colitis
Crohn's disease
Serious hemorrhoids
Tumors in your rectum or colon
Recent bowel surgery
Heart disease or kidney disease
FAQs
How To Keep Your Stomach Healthy and Clean?
Increase Water Intake.
Avoid Skipping Meals.
Chew With Patience.
Avoid Alcohol and Cigarettes.
Exercise.
Reduce Eating Junk.
Drink lemonade mixed with Honey.
How to clean your stomach instantly?
Mix 2 tablespoons of salt with lukewarm water in the morning before you eat. It is a suggestion for you to use Himalayan or sea salt. On an empty stomach, drink water quickly, and you'll most likely feel satiety to use the restroom within a few minutes.
How to get loose motion to clean my stomach?
They discovered that diarrhea had the beneficial effect of removing the dangerous bacterium from the digestive tract, thereby limiting the severity of the infection
To get loose motion for the instant colon to cleanse
Flush with water
Flush with saltwater
Recommendation of a high-fiber diet
Smoothies and juices
More resistant starches
Probiotics.
herbal teas.
How do you get a clean stomach in the early morning?
Drinking plenty of water and staying hydrated is a great way to keep your digestion in order. Supporters of a water flush for colon cleansing recommend drinking six to eight glasses of lukewarm water each day.
Colon cleanses are a natural way to improve your intestinal health. It's debatable whether they truly "clear" the colon.
They're also safe if you don't overdo them. However, consult your doctor to ensure that you have the best possible experience with them.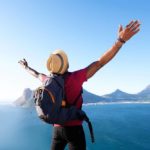 David is a blogger for over 15 years now and writes on health and wellness. The articles are focused to give extensive information about the subject.
Mastering Migraine Headaches: Types and preventing Strategies
Migraines are not just headaches; they're intricate battles that require a comprehensive approach for prevention and relief.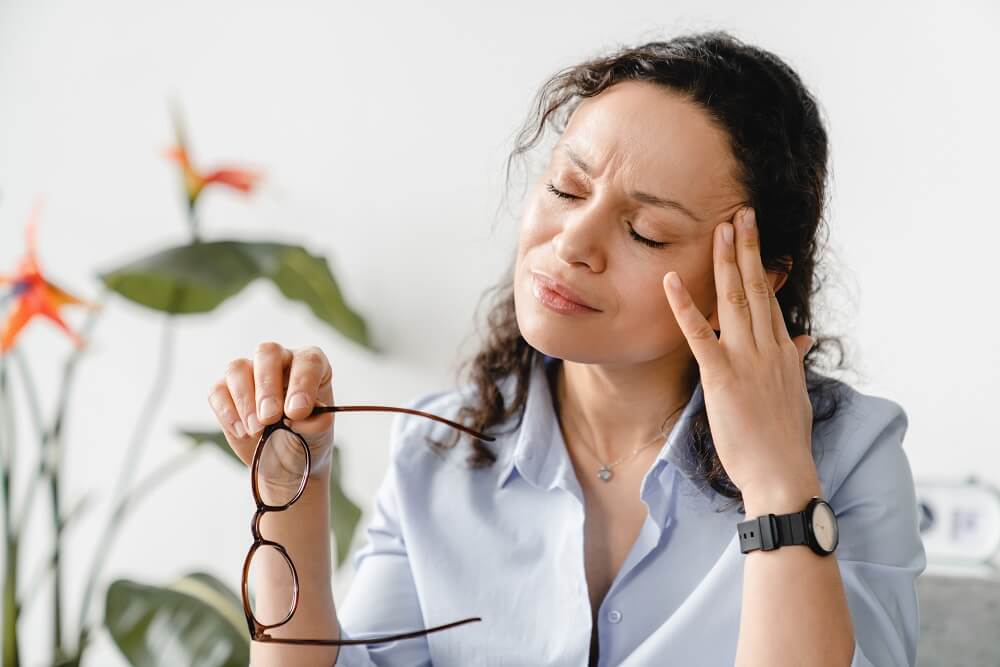 Introduction
Migraines are not just headaches; they're intricate battles that require a comprehensive approach for prevention and relief. Understanding the nuances of migraines and adopting effective strategies can empower individuals to regain control over their lives. In this guide, we unveil proven methods to prevent and minimize migraine attacks, encompassing everything from lifestyle adjustments to holistic therapies.
Types of Migraines
1. Migraine with Aura:
This type of migraine is characterized by the presence of an "aura," which consists of visual disturbances or other sensory symptoms that usually precede the headache phase.
Aura Symptoms: Visual disturbances like flashing lights, zigzag lines, blind spots, or tingling sensations in the face or hands.
Differentiation: Migraine with aura is distinguished by the presence of these sensory disturbances before or during the headache. Not all migraines have auras.
2. Migraine without Aura:
In this type of migraine, individuals experience the headache phase without preceding aura symptoms.
Aura Absence: The key feature here is the absence of aura symptoms. The headache typically occurs on one side of the head, is pulsating, and often accompanied by nausea and sensitivity to light and sound.
3. Chronic Migraine:
Chronic migraines are diagnosed when a person experiences migraine attacks on 15 or more days per month for at least three months, and at least eight of those headache days are migraines.
Differentiation: Chronic migraines are differentiated based on frequency. They involve more frequent and persistent headaches compared to episodic migraines.
4. Menstrual Migraine:
Menstrual migraines are closely linked to the menstrual cycle, typically occurring in the days before, during, or after menstruation.
Timing: These migraines are timed with the menstrual cycle and are often more severe during this time.
5. Vestibular Migraine:
Vestibular migraines are characterized by dizziness and problems with balance, in addition to the typical migraine symptoms.
Differentiation: The key differentiator is the presence of vestibular symptoms, which can include vertigo, spinning sensations, and difficulty maintaining balance.
6. Hemiplegic Migraine:
Hemiplegic migraines are rare and involve temporary paralysis or weakness on one side of the body before or during the headache phase.
Paralysis*: This paralysis is usually reversible and can be accompanied by other aura symptoms like visual disturbances.
7. Retinal Migraine:
These are characterized by temporary vision loss or blindness in one eye, often accompanied by a headache.
Vision Loss: The hallmark feature is the temporary loss of vision in one eye, which usually returns to normal after a short period.
8. Chronic Daily Headache (CDH) with Migraine Features:
This is a complex condition where individuals experience daily or near-daily headaches, and some of these headaches have migrainous features.
Differentiation: The distinction here is the chronic nature of the headaches, with some meeting the criteria for migraines.
9. Episodic Migraine:
Episodic migraines are the standard, intermittent migraine attacks that occur less frequently than chronic migraines.
Frequency: Individuals with episodic migraines have migraine attacks on fewer than 15 days per month.
It's important to note that the differentiation between these migraine types is crucial for accurate diagnosis and effective treatment. Consulting with a healthcare provider, preferably a neurologist or headache specialist, can help determine the specific type of migraine one experiences and develop a tailored treatment plan accordingly.
Understanding Migraines and Triggers
A solid foundation for mastering migraine headaches lies in comprehending the condition and identifying triggers. Learning about the different types of migraines, their symptoms, and common triggers like stress, certain foods, hormonal changes, and environmental factors lays the groundwork for effective management.
1. Maintaining a Consistent Sleep Schedule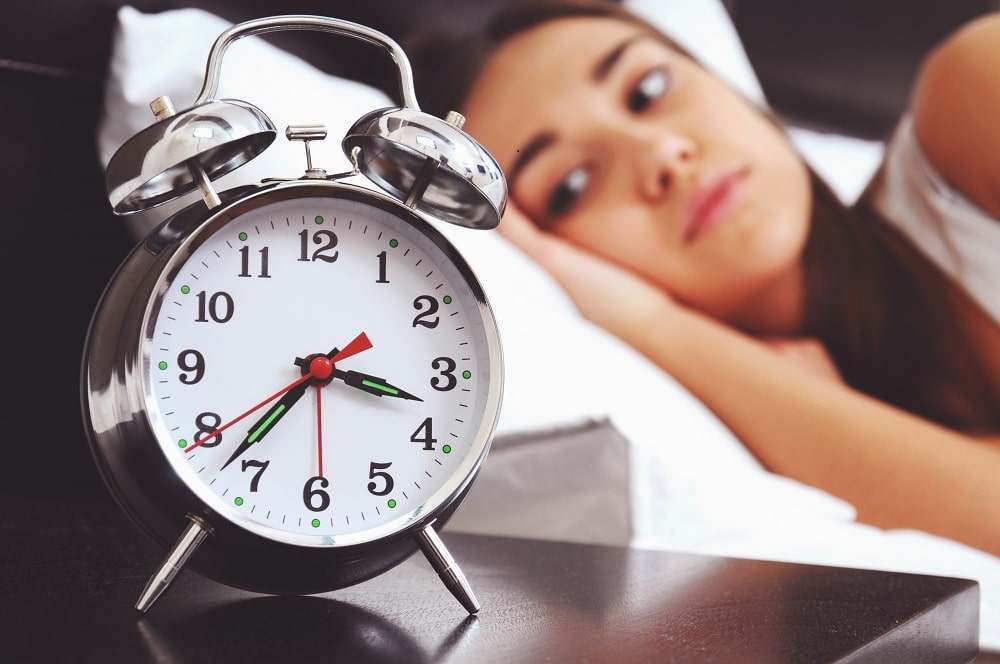 Quality sleep is a crucial component in the battle against migraines. Establishing a consistent sleep schedule, practicing good sleep hygiene, and creating a serene sleep environment can reduce the risk of sleep-related migraines and promote overall well-being.
2. Mindful Nutrition and Hydration

Nutrition plays a pivotal role in migraine management. Adopting a mindful approach to eating involves identifying trigger foods, embracing a balanced diet rich in nutrients, and staying well-hydrated. Making conscious food choices can contribute significantly to reducing the frequency and intensity of migraine headaches.
3. Stress Management Techniques
Stress is a common migraine trigger that demands attention. Learning stress management techniques such as deep breathing, meditation, yoga, and progressive muscle relaxation equips individuals with tools to mitigate the impact of stress on migraines.
4. Regular Exercise for Migraine Prevention
Regular physical activity doesn't just benefit the body; it's a potent ally in migraine prevention. Engaging in moderate exercise promotes blood flow, releases endorphins, and helps in maintaining a healthy weight – factors that collectively contribute to reducing the occurrence of migraine headaches.
5. Hygiene for Digital Well-Being
In the digital age, screen time and exposure to blue light can exacerbate migraines. Implementing digital well-being practices, such as taking regular breaks, using blue light filters, and maintaining ergonomic postures while using devices, can safeguard against migraines triggered by digital strain.
6. Caffeine Consumption and Moderation
Caffeine can be both a trigger and a remedy for migraines. Understanding its effects on the body and consuming it in moderation or strategically during a migraine attack can help manage symptoms effectively.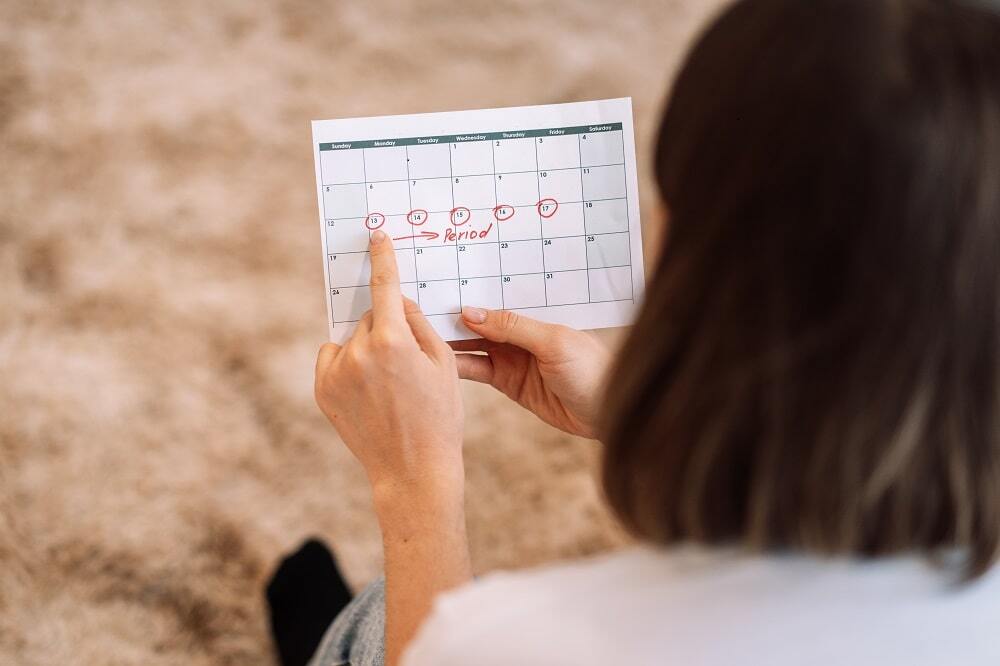 Hormonal fluctuations, especially in women, can contribute to migraine headaches. Tracking menstrual cycles, identifying patterns, and consulting healthcare professionals for hormonal management strategies can make a significant difference in preventing hormone-related migraines.
7. Environmental Factors and Sensitivities
Sensitivity to environmental factors like bright lights, strong odors, and loud noises is common among migraine sufferers. Implementing practical changes in the living and working environment, such as using dimmer lighting and minimizing sensory triggers, can create a more migraine-friendly space.
8. Mind-Body Techniques for Migraine Relief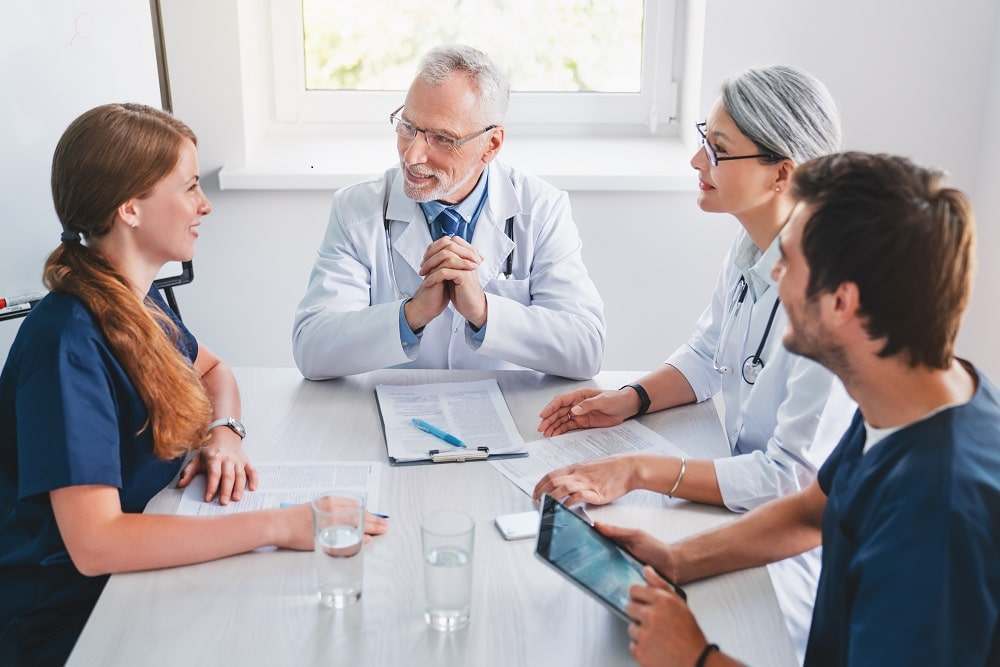 Mind-body techniques like biofeedback, relaxation training, and cognitive behavioral therapy have shown promising results in migraine management. These techniques empower individuals to regulate bodily responses and cope with migraine triggers more effectively.
Navigating migraines is best undertaken with the guidance of healthcare professionals. Consulting a physician or neurologist specialized in migraines can lead to accurate diagnosis, personalized treatment plans, and a better understanding of medication options if needed.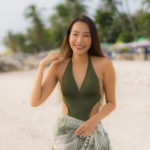 Andrea loves to write about the relationship. She has been writing for more than a decade now. Solo traveller and love to surf
Does Masturbation Cause Dehydration? Separating Fact from Fiction
Masturbation is a natural and healthy activity that many individuals engage in for various reasons, including pleasure, stress relief, and sexual exploration.
Masturbation is a natural and healthy activity that many individuals engage in for various reasons, including pleasure, stress relief, and sexual exploration.
However, there are several myths and misconceptions surrounding masturbation, one of which is the idea that it can lead to dehydration. In this article, we delve into the question of whether masturbation causes dehydration and provide insights into the science behind this topic.
Debunking the Myth: Masturbation and Dehydration
The notion that masturbation causes dehydration might stem from the idea that bodily fluids are lost during the process, leading to an overall decrease in hydration levels.
However, this belief is not accurate. Masturbation does involve the release of bodily fluids, but the amount is generally minimal and unlikely to cause significant dehydration.
The human body is designed to maintain a balance of fluids, including water, through various physiological mechanisms.
While there is fluid loss during ejaculation or orgasm, it's important to understand that this loss is relatively small compared to the overall fluid volume in the body.
Therefore, the idea that masturbation can directly lead to dehydration is not supported by scientific evidence.
Q&A: Addressing Common Concerns
1. Does masturbation cause a significant loss of fluids?
Ans. No, the amount of fluid released during masturbation is relatively small and is not enough to cause significant dehydration. The body is efficient in maintaining fluid balance, and any fluid loss is usually replenished through drinking water and other fluids.
2. Can masturbation lead to dehydration in certain situations?
Ans. In extremely rare cases, excessive masturbation, combined with inadequate fluid intake, could potentially contribute to a temporary state of dehydration. However, this scenario is highly unlikely and would require prolonged, extreme behavior.
3. Should individuals be concerned about hydration after masturbation?
Numerous peculiar assertions circulate about masturbation, such as masturbation's impact on kidney and its potential to cause back pain. Generally, there's little reason to be alarmed about dehydration following masturbation. Emphasizing comprehensive hydration by consuming water and fluids consistently throughout the day remains essential.
4. How can individuals ensure proper hydration?
Ans. Maintaining proper hydration involves drinking an adequate amount of water and fluids daily, regardless of whether one engages in masturbation. Pay attention to your body's signals, such as thirst, and consume fluids accordingly.
5. Are there any potential benefits to staying hydrated during sexual activities?
Ans. Staying hydrated is important for overall health and well-being, including sexual health. Proper hydration can contribute to better circulation and bodily functions, which can indirectly enhance sexual experiences.
Understanding Fluid Balance and Hydration
The human body has a sophisticated system for regulating fluid balance, ensuring that essential functions are maintained.
Dehydration occurs when the body loses more fluids than it takes in, leading to an imbalance.
Common causes of dehydration include insufficient fluid intake, excessive sweating, vomiting, diarrhea, and certain medical conditions.
It's crucial to differentiate between normal, healthy fluid loss and situations that might contribute to dehydration. Masturbation, as a natural bodily function, falls into the former category. Fluid loss during sexual activities is a normal physiological process and does not usually pose a risk of dehydration.
Maintaining Sexual Wellness and Hydration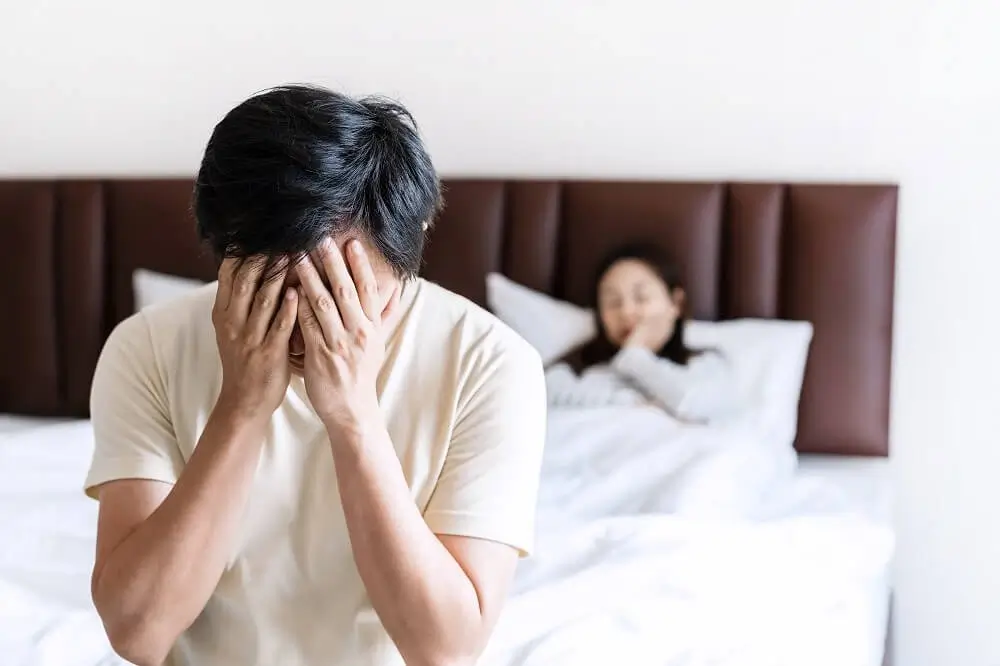 While masturbation itself does not directly cause dehydration, it's important to prioritize overall sexual wellness and hydration. Staying hydrated supports overall bodily functions, including those related to sexual health. Here are a few tips to consider:
Stay Hydrated: Ensure you're drinking an adequate amount of water and fluids throughout the day to maintain proper hydration levels.
Listen to Your Body: Pay attention to your body's signals. If you're thirsty, drink water. Prioritize hydration as part of your daily routine.
Prioritize Sexual Health: If you have concerns about sexual health or are experiencing discomfort, consult a healthcare professional. Open communication with a medical expert can provide valuable insights and guidance.
Separate Fact from Fiction: Be cautious of myths and misconceptions surrounding sexual health. Seek information from reliable sources, such as medical professionals and reputable health organizations.
Final Words
In the realm of sexual health and well-being, it's essential to separate fact from fiction. While myths surrounding masturbation and dehydration persist, scientific evidence indicates that masturbation itself does not cause significant dehydration. The body's intricate systems for maintaining fluid balance ensure that the minor fluid loss during sexual activities is not a cause for concern.
Ultimately, staying hydrated is important for overall health and vitality. Rather than worrying about dehydration due to masturbation, individuals should focus on maintaining a balanced and healthy lifestyle, including proper hydration, regular exercise, and open communication about sexual health.
As with any health-related topic, it's always advisable to consult medical professionals for personalized advice and guidance. By approaching sexual health and wellness with accurate information, individuals can make informed decisions that contribute to their overall well-being.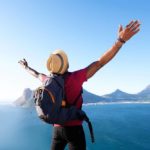 David is a blogger for over 15 years now and writes on health and wellness. The articles are focused to give extensive information about the subject.
Sleep Hygiene Practices: Promoting Healthy Sleep Habits for Better Rest
Sleep is a vital component of our overall well-being and plays a crucial role in maintaining physical and mental health.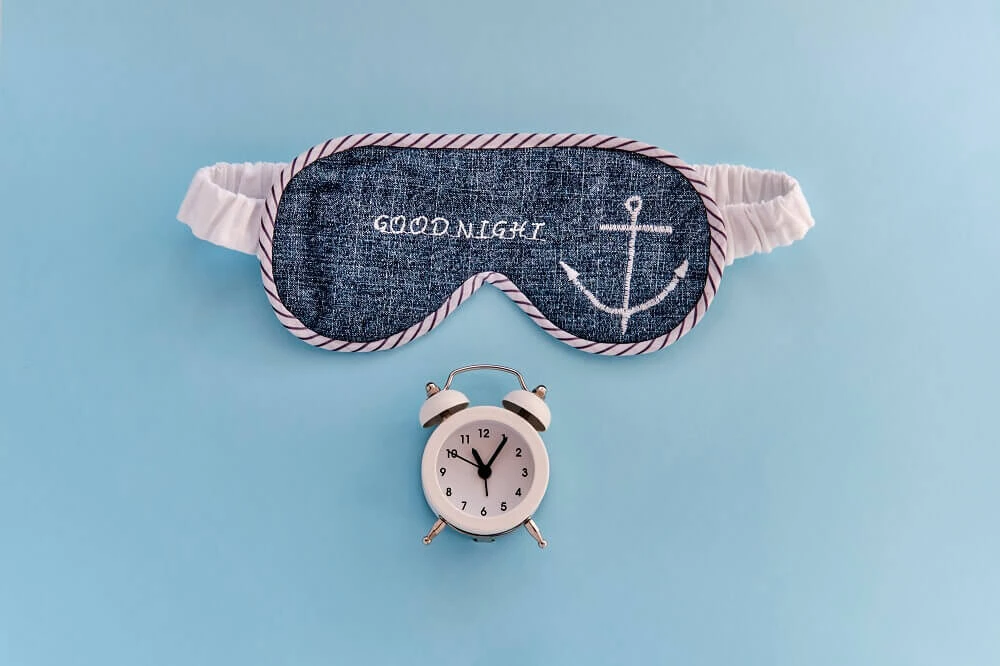 Sleep is a vital component of our overall well-being and plays a crucial role in maintaining physical and mental health. However, many individuals struggle with sleep-related issues, ranging from difficulty falling asleep to restless nights and frequent awakenings. The good news is that adopting proper sleep hygiene practices can greatly improve sleep quality and promote a restful night's sleep. In this article, we will delve into the importance of maintaining good sleep hygiene habits and explore various strategies to enhance sleep quality.
Strategies To Enhance Sleep Quality:
1. Establish a Consistent Sleep Routine:
Creating a regular sleep schedule is essential for maintaining a healthy sleep pattern. Try to go to bed and wake up at the same time every day, even on weekends. This helps regulate your body's internal clock and promotes better sleep. By sticking to a consistent routine, your body will become accustomed to a specific sleep-wake cycle, making it easier to fall asleep and wake up feeling refreshed.
2. Create a Relaxing Bedtime Ritual:
Engaging in relaxing activities before bed helps signal to your body that it's time to wind down and prepare for sleep. Consider establishing a soothing bedtime ritual that suits your preferences. This could include reading a book, taking a warm bath, practicing deep breathing exercises, listening to calming music, or engaging in gentle stretching or yoga. Find activities that help you relax and unwind, allowing your mind and body to transition into a more peaceful state before sleep.
3. Create a Sleep-Friendly Environment:
Making your bedroom a sleep-friendly space is crucial for optimizing sleep quality. Start by ensuring the room is cool, dark, and quiet. Use blackout curtains or blinds to block out external light, and consider using earplugs or a white noise machine to drown out any disruptive sounds. Keep the temperature comfortable and well-ventilated, and remove electronic devices that emit light or noise. Creating a calm and peaceful environment promotes a more restful sleep experience.
4. Limit Exposure to Blue Light:
Minimizing exposure to blue light from electronic devices before bed is important for quality sleep. The blue light emitted by smartphones, tablets, and computers can suppress the production of melatonin, the hormone that regulates sleep. To reduce the impact of blue light on your sleep, establish a cutoff time before bed when you disconnect from electronic devices. Consider using blue light filters or switching to warm-colored lighting in the evening. Engaging in screen-free activities and dimming the lights in your living space can help signal to your body that it's time to prepare for sleep.
5. Manage Stress:
Stress and anxiety can significantly impact sleep quality. Developing effective stress-management techniques can help calm your mind and promote relaxation before bed. Explore activities such as meditation, mindfulness exercises, yoga, or journaling to help reduce stress levels. Practice deep breathing techniques or progressive muscle relaxation to release tension and prepare your mind and body for a restful sleep.
6. Create a Comfortable Sleep Environment:
Investing in a comfortable mattress, pillows, and bedding that suit your preferences can greatly enhance your sleep quality. Your sleep environment should be conducive to relaxation and comfort. Choose a mattress that provides adequate support and is suitable for your sleeping position. Select pillows that provide proper neck and head support. Opt for breathable and soft bedding materials that promote a comfortable sleeping temperature. By creating a cozy and inviting sleep environment, you can maximize your chances of achieving a restful sleep.
7. Avoid Stimulants:
Consuming stimulants close to bedtime can disrupt your sleep. Avoid consuming substances like caffeine and nicotine in the hours leading up to sleep. These stimulants can keep you alert and make it difficult to fall asleep. Instead, opt for decaffeinated beverages or herbal teas that promote relaxation. Be mindful of hidden sources of caffeine, such as chocolate or certain medications. By reducing your intake of stimulants, you give your body a better chance to unwind and prepare for sleep.
8. Engage in Regular Exercise:

Regular physical activity during the day has numerous benefits, including improved sleep quality. Engaging in exercise helps reduce stress, release endorphins, and promote overall well-being. Aim for at least 30 minutes of moderate-intensity exercise most days of the week. However, it's important to avoid vigorous exercise too close to bedtime, as it can stimulate your body and make it harder to sleep.
9. Limit Daytime Napping:
If you struggle with nighttime sleep, it's important to limit daytime napping or keep it to short power naps. While a short nap can provide a quick energy boost, long or late-afternoon naps can disrupt your sleep-wake cycle and make it harder to fall asleep at night. If you feel the need to nap, try to limit it to 20-30 minutes early in the day to avoid interfering with your nighttime sleep.
10. Evaluate Your Bedroom's Comfort:
Take a closer look at your bedroom's comfort factors to optimize your sleep environment. Ensure the room is well-ventilated and at a comfortable temperature. Adjust the lighting to create a soothing ambiance that promotes relaxation. Consider using comfortable and supportive pillows, blankets, and bedding materials that suit your preferences. By paying attention to these details, you can enhance the comfort of your sleep environment and improve your overall sleep quality.
11. Practice Mindfulness and Relaxation Techniques:
Incorporating mindfulness and relaxation techniques into your bedtime routine can help calm your mind and prepare your body for sleep. Techniques such as progressive muscle relaxation, guided imagery, or meditation can help reduce anxiety, quiet racing thoughts, and induce a state of relaxation. These practices promote a sense of tranquility and can be highly beneficial for improving sleep quality.
12. Limit Fluid Intake Before Bed:
To minimize disruptions to your sleep, reduce the amount of liquid you consume before bedtime. Excessive fluid intake close to bedtime can lead to more frequent bathroom trips during the night, disrupting your sleep. It's advisable to avoid drinking large amounts of liquids, especially those with diuretic properties like caffeine or alcohol, in the evening hours. Instead, hydrate adequately throughout the day and gradually reduce your fluid intake as bedtime approaches.
13. Address Underlying Sleep Disorders:
If you consistently struggle with sleep issues despite implementing these strategies, it may be helpful to consult a healthcare professional. Certain individuals may have underlying sleep disorders that require specific treatment or intervention. Sleep disorders like insomnia, sleep apnea, or restless leg syndrome can significantly impact sleep quality and warrant professional evaluation. A healthcare provider can assess your symptoms, provide an accurate diagnosis, and offer appropriate treatment options to help you achieve better sleep.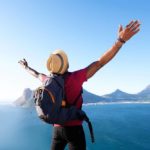 David is a blogger for over 15 years now and writes on health and wellness. The articles are focused to give extensive information about the subject.