Sunflower Seeds Benefits: 12 Amazing Health Benefits You Should Know
Sunflower seeds are officially the sunflower plant's fruits.
The seeds come from the plant's huge flower heads, which can reach a diameter of more than 12 inches (30.5 cm). Up to 2,000 seeds can be found in a single sunflower head.
Sunflower crops are divided into two categories. The seeds are cultivated for one type, while the oil is grown for the other (which is the majority farmed).
The inedible black-and-white striped shells, sometimes known as hulls, surround the sunflower seeds you consume. The shells of those used to extract sunflower oil are solid black.
Sunflower seeds are mildly nutty in flavor and have a solid but tender texture. They're usually roasted to enhance the flavor, but you can get them raw as well.
Nutritional value of sunflower seeds
The main nutrients in 1 ounce (30 grams or 1/4 cup) of shelled, dry-roasted sunflower seeds are (3):
Sunflower seeds
Calories: 163
Total fat, which includes:14 grams
Saturated fat: 1.5 grams
Polyunsaturated fat: 9.2 grams
Monounsaturated fat: 2.7 grams
Protein: 5.5 grams
Carbs: 6.5 grams
Fiber: 3 grams
Vitamin E: 37% of the RDI
Niacin: 10% of the RDI
Vitamin B6: 11% of the RDI
Folate: 17% of the RDI
Pantothenic acid: 20% of the RDI
Iron: 6% of the RDI
Magnesium: 9% of the RDI
Zinc: 10% of the RDI
Copper: 26% of the RDI
Manganese: 30% of the RDI
Selenium: 32% of the RDI
Sunflower seeds benefits
Booster of Immunity
Health benefits of sunflower seeds have anti-inflammatory properties due to the presence of vitamin E, zinc, and selenium. Vitamin E boosts immune responses and protects against a variety of infections. It's also a potent antioxidant, preventing free radicals from harming our body's healthy cells. Zinc helps to protect our bodies from inflammation, allergies, and invading pathogens, which helps to prevent infections and boost overall immunity. Selenium helps to reduce inflammation and boost immunity. It also aids in the reduction of oxidative stress caused by free radicals.
Lowers Cholesterol
Sunflower seeds have a high fiber content, which lowers LDL cholesterol levels in the blood. Seeds include niacin, or vitamin B3, which lowers total cholesterol and lowers the risk of heart disease. Sunflower seeds include vitamin B5, also known as pantothenic acid, which raises HDL cholesterol while lowering total blood cholesterol.
Cardioprotective Effects
Sunflower seeds are rich in oleic and linoleic acid and low in saturated fats and sodium. They also contain magnesium, potassium and fiber. They help to lower blood pressure and serum cholesterol levels. Consuming them also reduces the occurrence of arrhythmias. All these effects help to protect our body from occurrence of cardiovascular disorders.
Cancer risk is reduced
Sunflower seeds contain beta-sitosterol, a phytosterol that helps to prevent breast cancer.It stops tumor cells from growing, shrinks the size of the tumor, and prevents metastasis. Sunflower seeds have powerful antioxidants that help to lessen cancer risk. In addition, eating these seeds lowers the risk of colon cancer.
Diabetic Management
Are sunflower seeds good for diabetes? Sunflower seeds can help people with type 2 diabetes mellitus decrease their blood sugar levels. What is type 2 diabetes, and how does it affect you? It's a long-term disorder in which your body's cells don't respond to insulin as well as they should, resulting in excessive blood sugar levels. Increased thirst and hunger, frequent urination, unexplained weight loss, exhaustion, and blurred vision are just a few of the symptoms.
Enhances brain function
Vitamin B6 is found in sunflower seeds. It boosts memory and improves mood and focus. It causes our bodies to produce serotonin and norepinephrine. Sunflower seeds can also help with the symptoms of premenstrual syndrome (PMS).
Weight loss is aided by this supplement
Sunflower seeds benefits for male are a good source of protein and fiber. They make us feel full for a long time, causing us to eat less and ultimately consume fewer calories. This aids in the weight loss process.
An Energy Powerhouse
Sunflower seeds are high in B vitamin thiamine ( vitamin B1 ). Thiamine aids in the conversion of carbohydrates, proteins, and lipids in our diet into energy. They also aid with muscle development. When you eat a handful of sunflower seeds, you will feel energized right away.
Aids in the treatment of anemia
Iron is abundant in sunflower seeds. These seeds help to raise our iron levels, which is beneficial to persons who suffer from anemia.
Aids in the detoxification of our bodies
Sunflower seeds contain antimicrobial properties. They assist in the removal of bacteria and germs from cells. They also aid in the removal of pollutants from our bodies.
Beneficial to Our Skin
Our skin glows when we eat sunflower seeds. These seeds' antibacterial and antifungal properties help to keep our skin clear by preventing infections. Sunflower seeds include oleic and linoleic acids, which aid in the synthesis of collagen and elastin, accelerating wound healing. They also help to avoid scarring.
During Pregnancy, It's Beneficial
Sunflower seeds benefits for females are high in Vitamin E, a substance that is believed to be good for prenatal health. Vitamin E aids in the development of the infant in the womb, in other words. As a result, sunflower seeds are a good source of nutrients for expecting mothers and their kids.
Inflammation is reduced
People who suffer from chronic inflammation can benefit from sunflower seeds, which can be eaten as part of a trail mix, added to breakfast cereal, or sprinkled on soup or salad. Sunflower seeds have anti-inflammatory effects in the form of flavonoids, Vitamin E, and other substances. Experts discovered that eating sunflower seeds 3-5 times a week as part of any meal reduces your risk of developing chronic illnesses like arthritis or joint discomfort.
Side effects of sunflower seeds
Sodium and Calories
Sunflower seeds are heavy in calories, despite their nutritional value.
Because it takes time to split open and spit out each shell, eating the seeds in the shell is a simple strategy to slow down your eating pace and calorie intake while snacking.
If you're limiting your sodium intake, bear in mind that the shells — which people typically eat before cracking them open — can contain more than 2,500 mg of sodium per 1/4 cup, 108 percent of the RDI (30 grams).
If the nutrition information on the label is only for the edible section — the kernels inside the shells 4the sodium amount may be hidden. Reduced-sodium versions are available from several brands.
Also read, 10 No Calorie Foods That Are Hiding Under Your Bed
Sodium and Calories
Sunflower seeds are heavy in calories, despite their nutritional value. Because it takes time to split open and spit out each shell, eating the seeds in the shell is a simple strategy to slow down your eating pace and calorie intake while snacking.
If you're limiting your sodium intake, bear in mind that the shells — which people typically eat before cracking them open — can contain more than 2,500 mg of sodium per 1/4 cup, which is 108 percent of the RDI (30 grams).
If the nutrition information on the label is only for the edible section the kernels inside the shells the sodium amount may be hidden. Reduced-sodium versions are available from several brands.
Seeds that have sprouted
Sprouting is becoming a more popular way to prepare seeds.
Seeds can occasionally be tainted with hazardous bacteria like Salmonella, which flourish in the warm, damp environment of sprouting.
Raw sprouted sunflower seeds, which may not have been cooked above 118°F (48°C), are especially vulnerable.
High-temperature drying of sunflower seeds aids in the destruction of dangerous germs. According to one study, drying partially sprouted sunflower seeds at temperatures of 122°F (50°C) or above dramatically reduced the level of Salmonella.
Certain products may be recalled if bacterial contamination is discovered, as was the case with raw sprouted sunflower seeds. Recalled products should never be consumed.
Blockages in the Stool
Fecal impaction or stool obstructions have been seen in both children and adults after eating a significant amount of sunflower seeds at once.
Eating sunflower seeds in their shells may raise your chances of fecal impaction because you may accidentally consume shell fragments that your body cannot process.
You may be unable to have a bowel movement due to impaction. While you're under general anesthesia, your doctor may need to remove the obstruction.
You may experience constipation as a result of the fecal impaction, as well as leakage of liquid stool surrounding the obstruction, abdominal pain, and nausea, among other symptoms.
Allergies
Although allergies to sunflower seeds are uncommon, they have been reported in a few cases. Asthma, mouth swelling, mouth irritation, hay fever, skin rashes, lesions, vomiting, and anaphylaxis are all possible reactions.
The allergens in the seeds are different proteins. Sunflower seed butter, which is made from roasted, crushed sunflower seeds, can be just as allergenic as whole sunflower seeds.
Although refined sunflower oil is less likely to contain enough allergenic proteins, highly sensitive people have had responses to trace levels in the oil in rare situations.
How to consume sunflower seeds?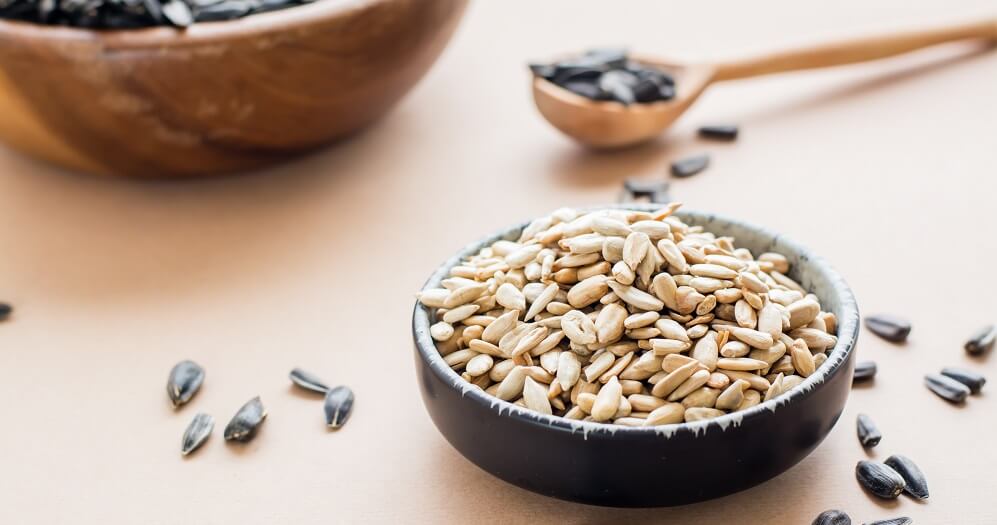 Sunflower seeds are available in two forms: whole seeds and shelled kernels.
Those that are still in the shell are typically eaten by shattering them with your teeth and spitting off the shell, which should not be consumed. At baseball games and other outdoor sporting events, these seeds are a favorite snack.
Sunflower seeds that have been shelled are more adaptable. You can consume them in a variety of ways:
Add to trail mix.
Stir into homemade granola bars.
Sprinkle on a leafy green salad.
Stir into hot or cold cereal.
Sprinkle over fruit or yogurt parfaits.
Add to stir-fries.
Stir into tuna or chicken salad.
Sprinkle over sautéed vegetables.
Add to veggie burgers.
Use in place of pine nuts in pesto.
Top casseroles.
Grind the seeds and use them as a coating for fish.
Add to baked goods, such as bread and muffins.
Dip an apple or banana in sunflower seed butter.
Best time to eat sunflower seeds
In the morning, soak a tablespoon of these seeds in water overnight and drink. Sabja seeds will provide you with everything you need, from weight loss to immunity," she explained. "Every day, 15 grams of these seeds should be consumed first thing in the morning.
Sunflower seeds are a nutty, crunchy snack that goes well with a variety of cuisines. They include a variety of minerals and plant components that may aid in the treatment of inflammatory diseases, heart disease, and type 2 diabetes. They are, however, calorie-dense and may have negative side effects if consumed in excess.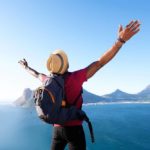 David is a blogger for over 15 years now and writes on health and wellness. The articles are focused to give extensive information about the subject.
Mastering Migraine Headaches: Types and preventing Strategies
Migraines are not just headaches; they're intricate battles that require a comprehensive approach for prevention and relief.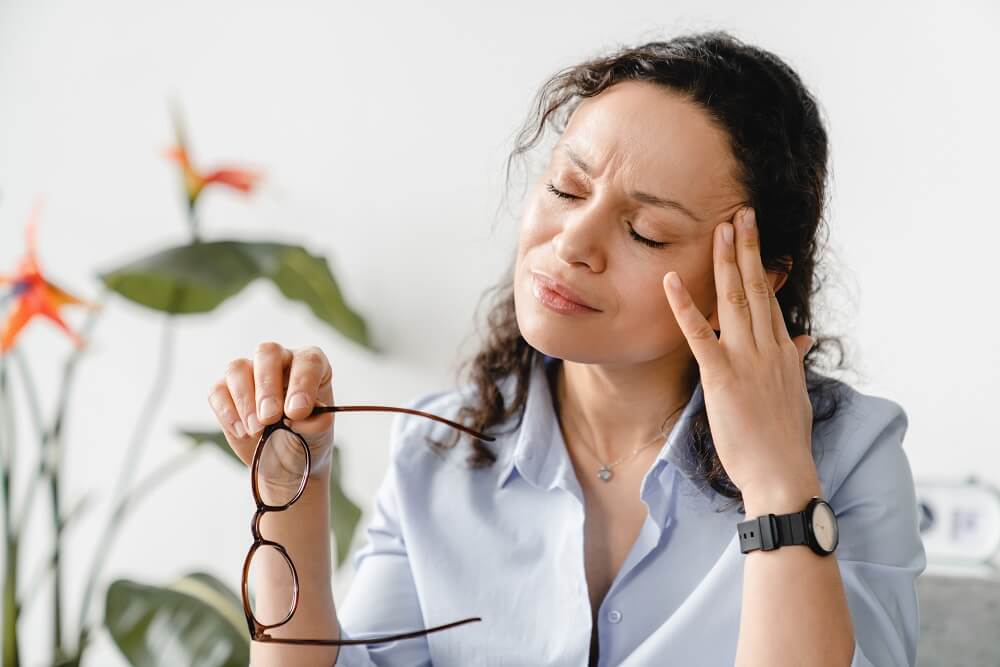 Introduction
Migraines are not just headaches; they're intricate battles that require a comprehensive approach for prevention and relief. Understanding the nuances of migraines and adopting effective strategies can empower individuals to regain control over their lives. In this guide, we unveil proven methods to prevent and minimize migraine attacks, encompassing everything from lifestyle adjustments to holistic therapies.
Types of Migraines
1. Migraine with Aura:
This type of migraine is characterized by the presence of an "aura," which consists of visual disturbances or other sensory symptoms that usually precede the headache phase.
Aura Symptoms: Visual disturbances like flashing lights, zigzag lines, blind spots, or tingling sensations in the face or hands.
Differentiation: Migraine with aura is distinguished by the presence of these sensory disturbances before or during the headache. Not all migraines have auras.
2. Migraine without Aura:
In this type of migraine, individuals experience the headache phase without preceding aura symptoms.
Aura Absence: The key feature here is the absence of aura symptoms. The headache typically occurs on one side of the head, is pulsating, and often accompanied by nausea and sensitivity to light and sound.
3. Chronic Migraine:
Chronic migraines are diagnosed when a person experiences migraine attacks on 15 or more days per month for at least three months, and at least eight of those headache days are migraines.
Differentiation: Chronic migraines are differentiated based on frequency. They involve more frequent and persistent headaches compared to episodic migraines.
4. Menstrual Migraine:
Menstrual migraines are closely linked to the menstrual cycle, typically occurring in the days before, during, or after menstruation.
Timing: These migraines are timed with the menstrual cycle and are often more severe during this time.
5. Vestibular Migraine:
Vestibular migraines are characterized by dizziness and problems with balance, in addition to the typical migraine symptoms.
Differentiation: The key differentiator is the presence of vestibular symptoms, which can include vertigo, spinning sensations, and difficulty maintaining balance.
6. Hemiplegic Migraine:
Hemiplegic migraines are rare and involve temporary paralysis or weakness on one side of the body before or during the headache phase.
Paralysis*: This paralysis is usually reversible and can be accompanied by other aura symptoms like visual disturbances.
7. Retinal Migraine:
These are characterized by temporary vision loss or blindness in one eye, often accompanied by a headache.
Vision Loss: The hallmark feature is the temporary loss of vision in one eye, which usually returns to normal after a short period.
8. Chronic Daily Headache (CDH) with Migraine Features:
This is a complex condition where individuals experience daily or near-daily headaches, and some of these headaches have migrainous features.
Differentiation: The distinction here is the chronic nature of the headaches, with some meeting the criteria for migraines.
9. Episodic Migraine:
Episodic migraines are the standard, intermittent migraine attacks that occur less frequently than chronic migraines.
Frequency: Individuals with episodic migraines have migraine attacks on fewer than 15 days per month.
It's important to note that the differentiation between these migraine types is crucial for accurate diagnosis and effective treatment. Consulting with a healthcare provider, preferably a neurologist or headache specialist, can help determine the specific type of migraine one experiences and develop a tailored treatment plan accordingly.
Understanding Migraines and Triggers
A solid foundation for mastering migraine headaches lies in comprehending the condition and identifying triggers. Learning about the different types of migraines, their symptoms, and common triggers like stress, certain foods, hormonal changes, and environmental factors lays the groundwork for effective management.
1. Maintaining a Consistent Sleep Schedule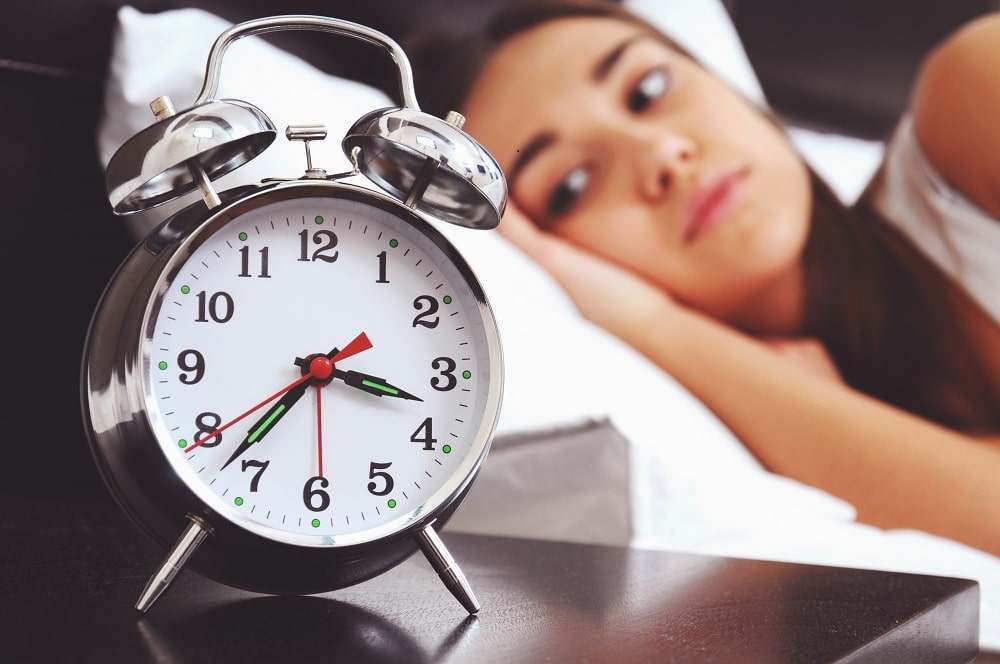 Quality sleep is a crucial component in the battle against migraines. Establishing a consistent sleep schedule, practicing good sleep hygiene, and creating a serene sleep environment can reduce the risk of sleep-related migraines and promote overall well-being.
2. Mindful Nutrition and Hydration

Nutrition plays a pivotal role in migraine management. Adopting a mindful approach to eating involves identifying trigger foods, embracing a balanced diet rich in nutrients, and staying well-hydrated. Making conscious food choices can contribute significantly to reducing the frequency and intensity of migraine headaches.
3. Stress Management Techniques
Stress is a common migraine trigger that demands attention. Learning stress management techniques such as deep breathing, meditation, yoga, and progressive muscle relaxation equips individuals with tools to mitigate the impact of stress on migraines.
4. Regular Exercise for Migraine Prevention
Regular physical activity doesn't just benefit the body; it's a potent ally in migraine prevention. Engaging in moderate exercise promotes blood flow, releases endorphins, and helps in maintaining a healthy weight – factors that collectively contribute to reducing the occurrence of migraine headaches.
5. Hygiene for Digital Well-Being
In the digital age, screen time and exposure to blue light can exacerbate migraines. Implementing digital well-being practices, such as taking regular breaks, using blue light filters, and maintaining ergonomic postures while using devices, can safeguard against migraines triggered by digital strain.
6. Caffeine Consumption and Moderation
Caffeine can be both a trigger and a remedy for migraines. Understanding its effects on the body and consuming it in moderation or strategically during a migraine attack can help manage symptoms effectively.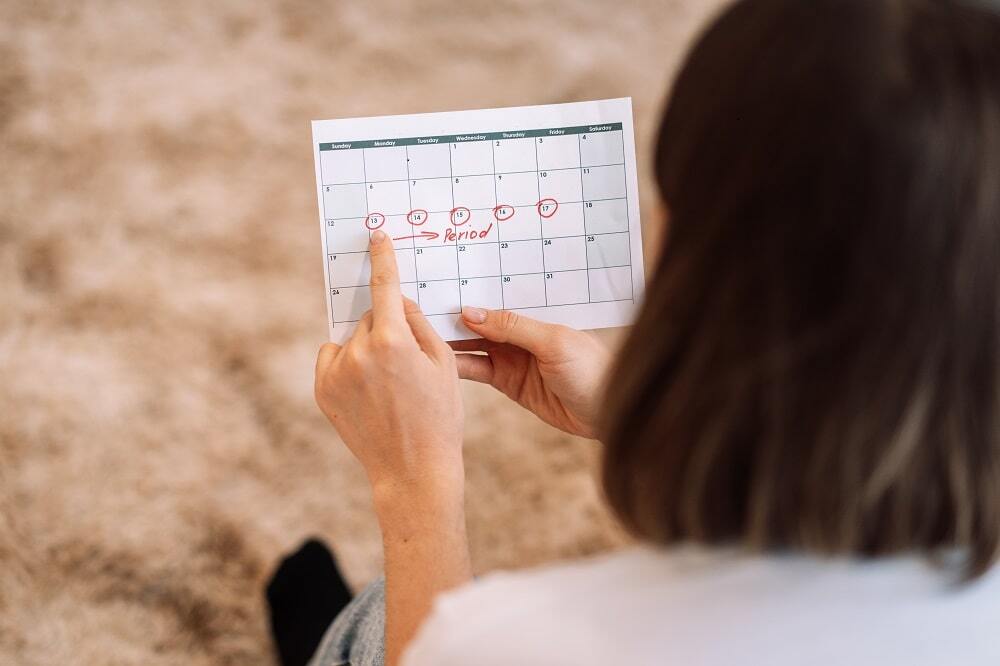 Hormonal fluctuations, especially in women, can contribute to migraine headaches. Tracking menstrual cycles, identifying patterns, and consulting healthcare professionals for hormonal management strategies can make a significant difference in preventing hormone-related migraines.
7. Environmental Factors and Sensitivities
Sensitivity to environmental factors like bright lights, strong odors, and loud noises is common among migraine sufferers. Implementing practical changes in the living and working environment, such as using dimmer lighting and minimizing sensory triggers, can create a more migraine-friendly space.
8. Mind-Body Techniques for Migraine Relief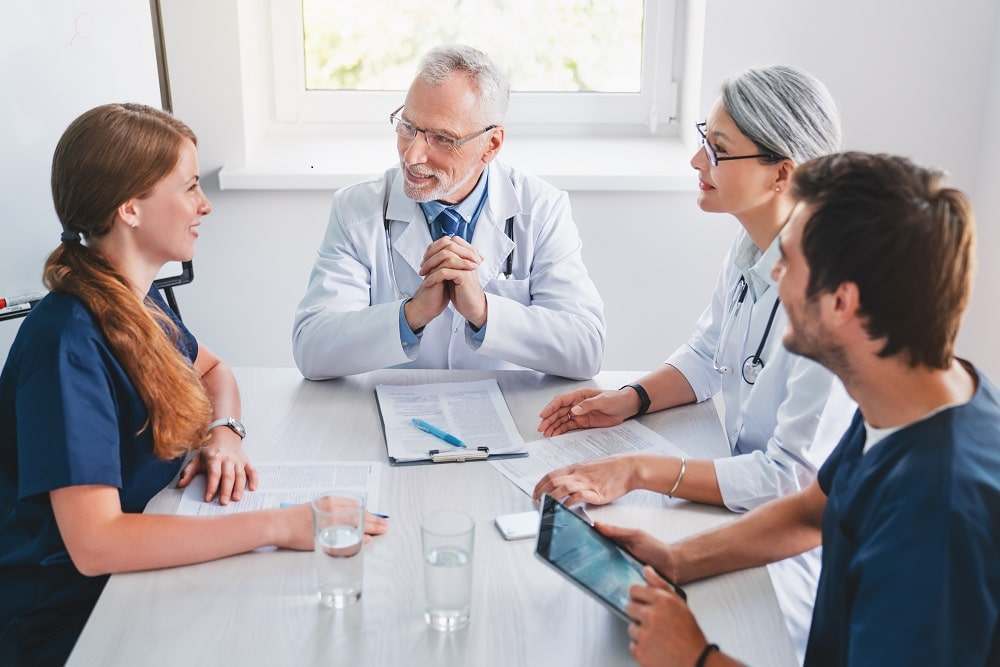 Mind-body techniques like biofeedback, relaxation training, and cognitive behavioral therapy have shown promising results in migraine management. These techniques empower individuals to regulate bodily responses and cope with migraine triggers more effectively.
Navigating migraines is best undertaken with the guidance of healthcare professionals. Consulting a physician or neurologist specialized in migraines can lead to accurate diagnosis, personalized treatment plans, and a better understanding of medication options if needed.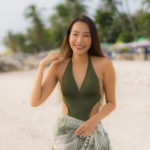 Andrea loves to write about the relationship. She has been writing for more than a decade now. Solo traveller and love to surf
Does Masturbation Cause Dehydration? Separating Fact from Fiction
Masturbation is a natural and healthy activity that many individuals engage in for various reasons, including pleasure, stress relief, and sexual exploration.
Masturbation is a natural and healthy activity that many individuals engage in for various reasons, including pleasure, stress relief, and sexual exploration.
However, there are several myths and misconceptions surrounding masturbation, one of which is the idea that it can lead to dehydration. In this article, we delve into the question of whether masturbation causes dehydration and provide insights into the science behind this topic.
Debunking the Myth: Masturbation and Dehydration
The notion that masturbation causes dehydration might stem from the idea that bodily fluids are lost during the process, leading to an overall decrease in hydration levels.
However, this belief is not accurate. Masturbation does involve the release of bodily fluids, but the amount is generally minimal and unlikely to cause significant dehydration.
The human body is designed to maintain a balance of fluids, including water, through various physiological mechanisms.
While there is fluid loss during ejaculation or orgasm, it's important to understand that this loss is relatively small compared to the overall fluid volume in the body.
Therefore, the idea that masturbation can directly lead to dehydration is not supported by scientific evidence.
Q&A: Addressing Common Concerns
1. Does masturbation cause a significant loss of fluids?
Ans. No, the amount of fluid released during masturbation is relatively small and is not enough to cause significant dehydration. The body is efficient in maintaining fluid balance, and any fluid loss is usually replenished through drinking water and other fluids.
2. Can masturbation lead to dehydration in certain situations?
Ans. In extremely rare cases, excessive masturbation, combined with inadequate fluid intake, could potentially contribute to a temporary state of dehydration. However, this scenario is highly unlikely and would require prolonged, extreme behavior.
3. Should individuals be concerned about hydration after masturbation?
Numerous peculiar assertions circulate about masturbation, such as masturbation's impact on kidney and its potential to cause back pain. Generally, there's little reason to be alarmed about dehydration following masturbation. Emphasizing comprehensive hydration by consuming water and fluids consistently throughout the day remains essential.
4. How can individuals ensure proper hydration?
Ans. Maintaining proper hydration involves drinking an adequate amount of water and fluids daily, regardless of whether one engages in masturbation. Pay attention to your body's signals, such as thirst, and consume fluids accordingly.
5. Are there any potential benefits to staying hydrated during sexual activities?
Ans. Staying hydrated is important for overall health and well-being, including sexual health. Proper hydration can contribute to better circulation and bodily functions, which can indirectly enhance sexual experiences.
Understanding Fluid Balance and Hydration
The human body has a sophisticated system for regulating fluid balance, ensuring that essential functions are maintained.
Dehydration occurs when the body loses more fluids than it takes in, leading to an imbalance.
Common causes of dehydration include insufficient fluid intake, excessive sweating, vomiting, diarrhea, and certain medical conditions.
It's crucial to differentiate between normal, healthy fluid loss and situations that might contribute to dehydration. Masturbation, as a natural bodily function, falls into the former category. Fluid loss during sexual activities is a normal physiological process and does not usually pose a risk of dehydration.
Maintaining Sexual Wellness and Hydration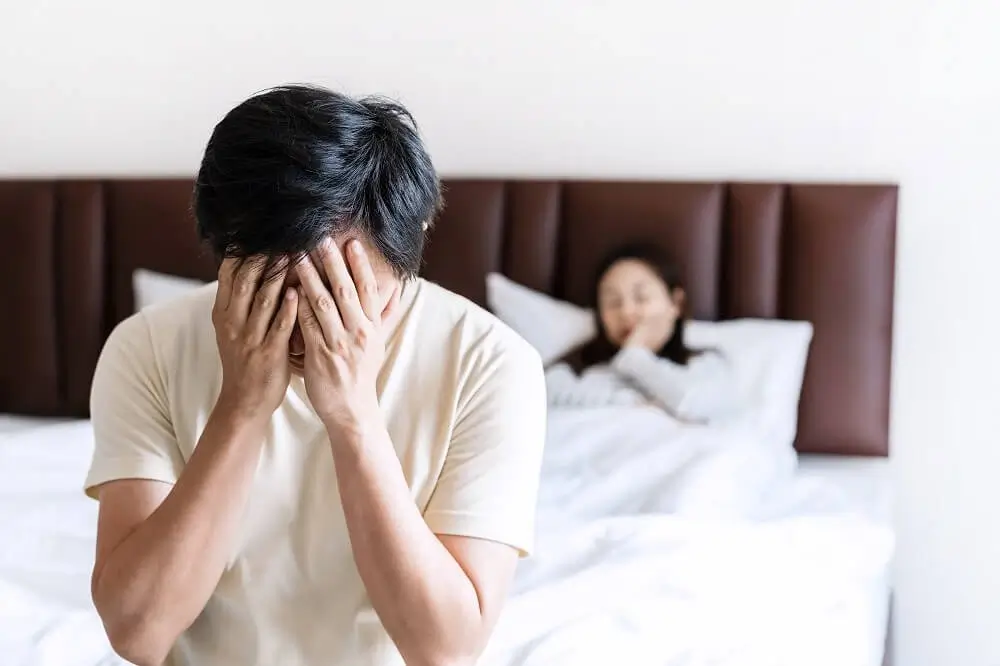 While masturbation itself does not directly cause dehydration, it's important to prioritize overall sexual wellness and hydration. Staying hydrated supports overall bodily functions, including those related to sexual health. Here are a few tips to consider:
Stay Hydrated: Ensure you're drinking an adequate amount of water and fluids throughout the day to maintain proper hydration levels.
Listen to Your Body: Pay attention to your body's signals. If you're thirsty, drink water. Prioritize hydration as part of your daily routine.
Prioritize Sexual Health: If you have concerns about sexual health or are experiencing discomfort, consult a healthcare professional. Open communication with a medical expert can provide valuable insights and guidance.
Separate Fact from Fiction: Be cautious of myths and misconceptions surrounding sexual health. Seek information from reliable sources, such as medical professionals and reputable health organizations.
Final Words
In the realm of sexual health and well-being, it's essential to separate fact from fiction. While myths surrounding masturbation and dehydration persist, scientific evidence indicates that masturbation itself does not cause significant dehydration. The body's intricate systems for maintaining fluid balance ensure that the minor fluid loss during sexual activities is not a cause for concern.
Ultimately, staying hydrated is important for overall health and vitality. Rather than worrying about dehydration due to masturbation, individuals should focus on maintaining a balanced and healthy lifestyle, including proper hydration, regular exercise, and open communication about sexual health.
As with any health-related topic, it's always advisable to consult medical professionals for personalized advice and guidance. By approaching sexual health and wellness with accurate information, individuals can make informed decisions that contribute to their overall well-being.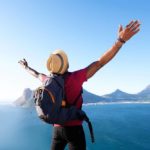 David is a blogger for over 15 years now and writes on health and wellness. The articles are focused to give extensive information about the subject.
Sleep Hygiene Practices: Promoting Healthy Sleep Habits for Better Rest
Sleep is a vital component of our overall well-being and plays a crucial role in maintaining physical and mental health.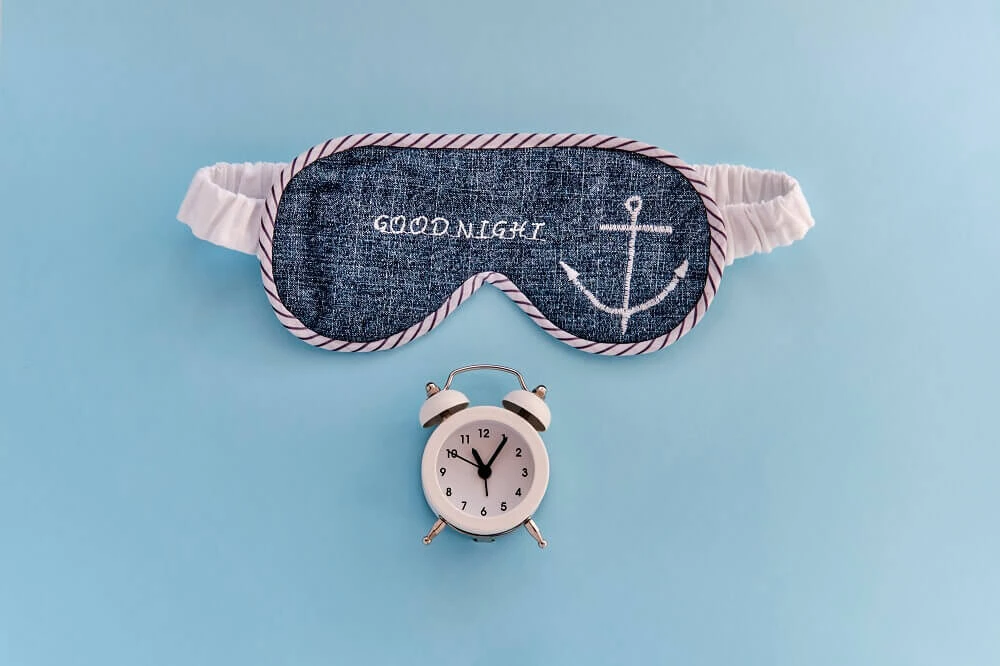 Sleep is a vital component of our overall well-being and plays a crucial role in maintaining physical and mental health. However, many individuals struggle with sleep-related issues, ranging from difficulty falling asleep to restless nights and frequent awakenings. The good news is that adopting proper sleep hygiene practices can greatly improve sleep quality and promote a restful night's sleep. In this article, we will delve into the importance of maintaining good sleep hygiene habits and explore various strategies to enhance sleep quality.
Strategies To Enhance Sleep Quality:
1. Establish a Consistent Sleep Routine:
Creating a regular sleep schedule is essential for maintaining a healthy sleep pattern. Try to go to bed and wake up at the same time every day, even on weekends. This helps regulate your body's internal clock and promotes better sleep. By sticking to a consistent routine, your body will become accustomed to a specific sleep-wake cycle, making it easier to fall asleep and wake up feeling refreshed.
2. Create a Relaxing Bedtime Ritual:
Engaging in relaxing activities before bed helps signal to your body that it's time to wind down and prepare for sleep. Consider establishing a soothing bedtime ritual that suits your preferences. This could include reading a book, taking a warm bath, practicing deep breathing exercises, listening to calming music, or engaging in gentle stretching or yoga. Find activities that help you relax and unwind, allowing your mind and body to transition into a more peaceful state before sleep.
3. Create a Sleep-Friendly Environment:
Making your bedroom a sleep-friendly space is crucial for optimizing sleep quality. Start by ensuring the room is cool, dark, and quiet. Use blackout curtains or blinds to block out external light, and consider using earplugs or a white noise machine to drown out any disruptive sounds. Keep the temperature comfortable and well-ventilated, and remove electronic devices that emit light or noise. Creating a calm and peaceful environment promotes a more restful sleep experience.
4. Limit Exposure to Blue Light:
Minimizing exposure to blue light from electronic devices before bed is important for quality sleep. The blue light emitted by smartphones, tablets, and computers can suppress the production of melatonin, the hormone that regulates sleep. To reduce the impact of blue light on your sleep, establish a cutoff time before bed when you disconnect from electronic devices. Consider using blue light filters or switching to warm-colored lighting in the evening. Engaging in screen-free activities and dimming the lights in your living space can help signal to your body that it's time to prepare for sleep.
5. Manage Stress:
Stress and anxiety can significantly impact sleep quality. Developing effective stress-management techniques can help calm your mind and promote relaxation before bed. Explore activities such as meditation, mindfulness exercises, yoga, or journaling to help reduce stress levels. Practice deep breathing techniques or progressive muscle relaxation to release tension and prepare your mind and body for a restful sleep.
6. Create a Comfortable Sleep Environment:
Investing in a comfortable mattress, pillows, and bedding that suit your preferences can greatly enhance your sleep quality. Your sleep environment should be conducive to relaxation and comfort. Choose a mattress that provides adequate support and is suitable for your sleeping position. Select pillows that provide proper neck and head support. Opt for breathable and soft bedding materials that promote a comfortable sleeping temperature. By creating a cozy and inviting sleep environment, you can maximize your chances of achieving a restful sleep.
7. Avoid Stimulants:
Consuming stimulants close to bedtime can disrupt your sleep. Avoid consuming substances like caffeine and nicotine in the hours leading up to sleep. These stimulants can keep you alert and make it difficult to fall asleep. Instead, opt for decaffeinated beverages or herbal teas that promote relaxation. Be mindful of hidden sources of caffeine, such as chocolate or certain medications. By reducing your intake of stimulants, you give your body a better chance to unwind and prepare for sleep.
8. Engage in Regular Exercise:

Regular physical activity during the day has numerous benefits, including improved sleep quality. Engaging in exercise helps reduce stress, release endorphins, and promote overall well-being. Aim for at least 30 minutes of moderate-intensity exercise most days of the week. However, it's important to avoid vigorous exercise too close to bedtime, as it can stimulate your body and make it harder to sleep.
9. Limit Daytime Napping:
If you struggle with nighttime sleep, it's important to limit daytime napping or keep it to short power naps. While a short nap can provide a quick energy boost, long or late-afternoon naps can disrupt your sleep-wake cycle and make it harder to fall asleep at night. If you feel the need to nap, try to limit it to 20-30 minutes early in the day to avoid interfering with your nighttime sleep.
10. Evaluate Your Bedroom's Comfort:
Take a closer look at your bedroom's comfort factors to optimize your sleep environment. Ensure the room is well-ventilated and at a comfortable temperature. Adjust the lighting to create a soothing ambiance that promotes relaxation. Consider using comfortable and supportive pillows, blankets, and bedding materials that suit your preferences. By paying attention to these details, you can enhance the comfort of your sleep environment and improve your overall sleep quality.
11. Practice Mindfulness and Relaxation Techniques:
Incorporating mindfulness and relaxation techniques into your bedtime routine can help calm your mind and prepare your body for sleep. Techniques such as progressive muscle relaxation, guided imagery, or meditation can help reduce anxiety, quiet racing thoughts, and induce a state of relaxation. These practices promote a sense of tranquility and can be highly beneficial for improving sleep quality.
12. Limit Fluid Intake Before Bed:
To minimize disruptions to your sleep, reduce the amount of liquid you consume before bedtime. Excessive fluid intake close to bedtime can lead to more frequent bathroom trips during the night, disrupting your sleep. It's advisable to avoid drinking large amounts of liquids, especially those with diuretic properties like caffeine or alcohol, in the evening hours. Instead, hydrate adequately throughout the day and gradually reduce your fluid intake as bedtime approaches.
13. Address Underlying Sleep Disorders:
If you consistently struggle with sleep issues despite implementing these strategies, it may be helpful to consult a healthcare professional. Certain individuals may have underlying sleep disorders that require specific treatment or intervention. Sleep disorders like insomnia, sleep apnea, or restless leg syndrome can significantly impact sleep quality and warrant professional evaluation. A healthcare provider can assess your symptoms, provide an accurate diagnosis, and offer appropriate treatment options to help you achieve better sleep.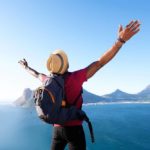 David is a blogger for over 15 years now and writes on health and wellness. The articles are focused to give extensive information about the subject.