Does Dandruff Cause Hair Fall: How Are Both Connected?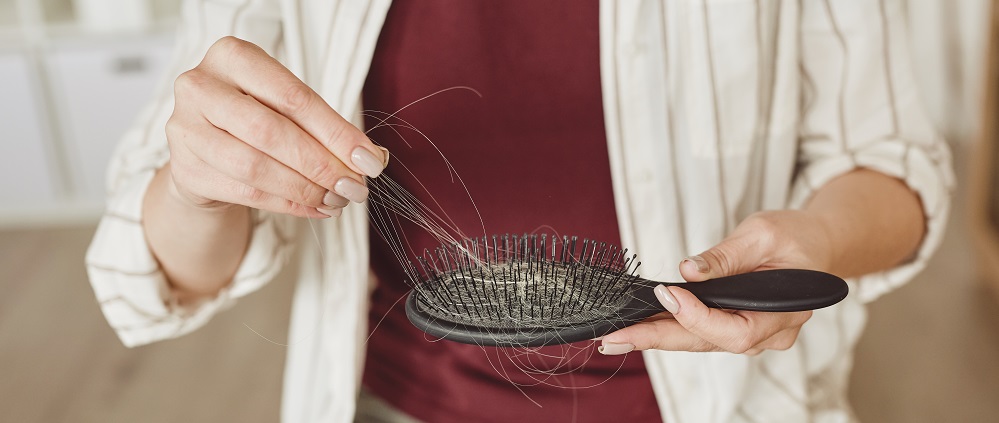 Dandruff is a common scalp ailment that causes microscopic flakes of dry skin to flake from the scalp. You may detect flakes in your hair or on your shoulders if you have dark hair or wear dark colors. Dandruff might also irritate your scalp. Many people believe that inadequate cleanliness causes dandruff, however, this is not the case. Although regular shampooing can make dandruff more visible, scientists are still investigating the causes, which appear to be complex. Some people are claiming that dandruff causes hair fall. Does dandruff cause hair loss?
Causes of hair loss
1. Age
Hair loss is common as people become older because hair growth slows. Hair follicles eventually stop producing hair, causing the hair on our scalp to diminish. Hair begins to lose its color as well. The hairline of men & women begins to recede with time.
2. Alopecia areata is a kind of alopecia
Alopecia areata is a condition in which the immune system assaults the hair follicles (which hold the hair in place) and causes hair loss. Hair loss can occur anywhere on the body, including the scalp, within the nose, and in the ears. Eyelashes and brows can be lost in certain persons.
3. Childbirth, illness, or other adversities are all sources of stress
You may notice a lot more hairs in your brush or on your pillow a few months after giving birth, recovering from a sickness, or having an operation. This can also occur following a stressful event in your life, such as a divorce or the death of a loved one.
4. Unbalanced hormones

Polycystic ovarian syndrome is a common source of this imbalance (PCOS). It causes cysts to form on a woman's ovaries, as well as other signs and symptoms such as hair loss. Some forms of birth control tablets can produce a temporary hormonal imbalance if you stop taking them. A hormonal imbalance can cause thinning hair (or hair loss) on the scalp in women. Once your hormone balances, your hair should begin to grow again.
Does dandruff cause hair loss?
According to dermatologists, seborrheic dermatitis is the most common cause of dandruff. This is an inflammatory skin ailment caused by a yeast called Malassezia.
"It can flare up in response to stress, changes in the environment, or medical concerns," Hussain explains. Inflammation can damage hair follicles over time, causing hair to transition prematurely from the growth phase to telogen, which is when hair follicles rest and fall out. Treatment of dandruff as soon as possible may be beneficial. If medication fails, it's possible that something else is to blame for the hair loss.
Solution for dandruff and hair fall
1. Medical shampoo
Use a medicated shampoo meant to deal with dandruff if you haven't previously. Look for any of the following substances in your products: selenium sulfide pyrithione zinc salicylic acid ketoconazole. These chemicals can be found in anti-dandruff shampoos.
You may only need to use medicated shampoo for a few weeks if you have minor dandruff. If you have light-colored hair, you should avoid selenium sulfide because it can cause discoloration.
2. Toss in some wetness
It's critical to hydrate your scalp with conditioner, regardless of the underlying reason for your dandruff. When using medicated shampoos, especially ones containing salicylic acid, this is very crucial. When used daily, these can be dried.
Try massaging your scalp with coconut oil and then rinsing it off for an extra benefit. Coconut oil has antimicrobial qualities in addition to being hydrating. Its antifungal activity was shown to be similar to that of ketoconazole, a prominent ingredient in anti-dandruff shampoos, in a 2015 study.
If you suspect you have seborrheic dermatitis, avoid using oils on your scalp. Extra oil can sometimes aggravate the problem.
3. Hair products that irritate the scalp should be avoided
Ingredients that might irritate delicate skin are commonly included in hair color and other hair products. Contact dermatitis can result as a result of this. Contact dermatitis on the scalp is commonly caused by preservatives and scents.
The following are some examples of potentially irritating compounds used in hair products:
Bleach detergents with natural or artificial fragrances
formaldehyde
Some people use items for years before experiencing any negative effects. If you've been using the same hair products for a long time and haven't noticed any dandruff, it's time to switch things up.
4. Control your anxiety
Stress does not cause dandruff directly, but it might damage your immune system over time. This can make you more susceptible to the naturally occurring Malassezia fungus on your scalp. Learn more about how stress affects your body.
Relaxation practices such as yoga or meditation might help you manage your stress. Even a little walk around the block or a minute or two of calm breathing can assist.
5. Get some sunshine
According to the Mayo Clinic, while ultraviolet rays cause accelerated aging and raise your risk of skin cancer, a small amount of sunlight may be beneficial for dandruff. If you're going outside, don't forget to apply sunscreen to your face and body.
FAQs
1. What causes dandruff and hair fall?
Both dandruff and hair loss can be caused by the following conditions: Tinea capitis, often known as ringworm, is a fungal infection that causes severe itching on the scalp. Dry flakes or blisters may also appear, and hair may fall out in clumps. Dandruff symptoms and hair loss can also be caused by other fungal infections.
2. Does dandruff cause hair thinness?
Dandruff does not cause hair loss in and of itself. Severe dandruff, on the other hand, can lead a person to scratch their scalp so hard that it is injured. Inflammation of the hair follicles regularly can cause scarring and damage, reducing or preventing hair growth. This can result in thinning or weak hair.
3. Does dandruff stop hair growth?
Dandruff does not cause hair loss in and of itself. Severe dandruff, on the other hand, can lead a person to scratch their scalp so hard that it is injured. Inflammation of the hair follicles regularly can cause scarring and damage, reducing or preventing hair growth.
Dandruff is extremely prevalent, and most people can manage their symptoms at home. Dandruff sufferers are unlikely to lose their hair. Untreated dandruff, on the other hand, may be a cause of hair loss. Even if dandruff isn't the root of the problem, it can harm healthy hair and scalp and hasten hair loss caused by other factors.
Dandruff symptoms might be confused with a variety of other illnesses. Consult a dermatologist if your dandruff does not improve with home treatment, the itching becomes unbearable, or your hair continues to fall out.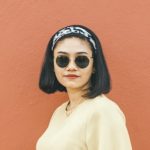 Charlotte is a health, beauty and wellness blogger and a mother of two, who lives between India and London
Does Masturbation Cause Dehydration? Separating Fact from Fiction
Masturbation is a natural and healthy activity that many individuals engage in for various reasons, including pleasure, stress relief, and sexual exploration.
Masturbation is a natural and healthy activity that many individuals engage in for various reasons, including pleasure, stress relief, and sexual exploration.
However, there are several myths and misconceptions surrounding masturbation, one of which is the idea that it can lead to dehydration. In this article, we delve into the question of whether masturbation causes dehydration and provide insights into the science behind this topic.
Debunking the Myth: Masturbation and Dehydration
The notion that masturbation causes dehydration might stem from the idea that bodily fluids are lost during the process, leading to an overall decrease in hydration levels.
However, this belief is not accurate. Masturbation does involve the release of bodily fluids, but the amount is generally minimal and unlikely to cause significant dehydration.
The human body is designed to maintain a balance of fluids, including water, through various physiological mechanisms.
While there is fluid loss during ejaculation or orgasm, it's important to understand that this loss is relatively small compared to the overall fluid volume in the body.
Therefore, the idea that masturbation can directly lead to dehydration is not supported by scientific evidence.
Q&A: Addressing Common Concerns
1. Does masturbation cause a significant loss of fluids?
Ans. No, the amount of fluid released during masturbation is relatively small and is not enough to cause significant dehydration. The body is efficient in maintaining fluid balance, and any fluid loss is usually replenished through drinking water and other fluids.
2. Can masturbation lead to dehydration in certain situations?
Ans. In extremely rare cases, excessive masturbation, combined with inadequate fluid intake, could potentially contribute to a temporary state of dehydration. However, this scenario is highly unlikely and would require prolonged, extreme behavior.
3. Should individuals be concerned about hydration after masturbation?
Numerous peculiar assertions circulate about masturbation, such as masturbation's impact on kidney and its potential to cause back pain. Generally, there's little reason to be alarmed about dehydration following masturbation. Emphasizing comprehensive hydration by consuming water and fluids consistently throughout the day remains essential.
4. How can individuals ensure proper hydration?
Ans. Maintaining proper hydration involves drinking an adequate amount of water and fluids daily, regardless of whether one engages in masturbation. Pay attention to your body's signals, such as thirst, and consume fluids accordingly.
5. Are there any potential benefits to staying hydrated during sexual activities?
Ans. Staying hydrated is important for overall health and well-being, including sexual health. Proper hydration can contribute to better circulation and bodily functions, which can indirectly enhance sexual experiences.
Understanding Fluid Balance and Hydration
The human body has a sophisticated system for regulating fluid balance, ensuring that essential functions are maintained.
Dehydration occurs when the body loses more fluids than it takes in, leading to an imbalance.
Common causes of dehydration include insufficient fluid intake, excessive sweating, vomiting, diarrhea, and certain medical conditions.
It's crucial to differentiate between normal, healthy fluid loss and situations that might contribute to dehydration. Masturbation, as a natural bodily function, falls into the former category. Fluid loss during sexual activities is a normal physiological process and does not usually pose a risk of dehydration.
Maintaining Sexual Wellness and Hydration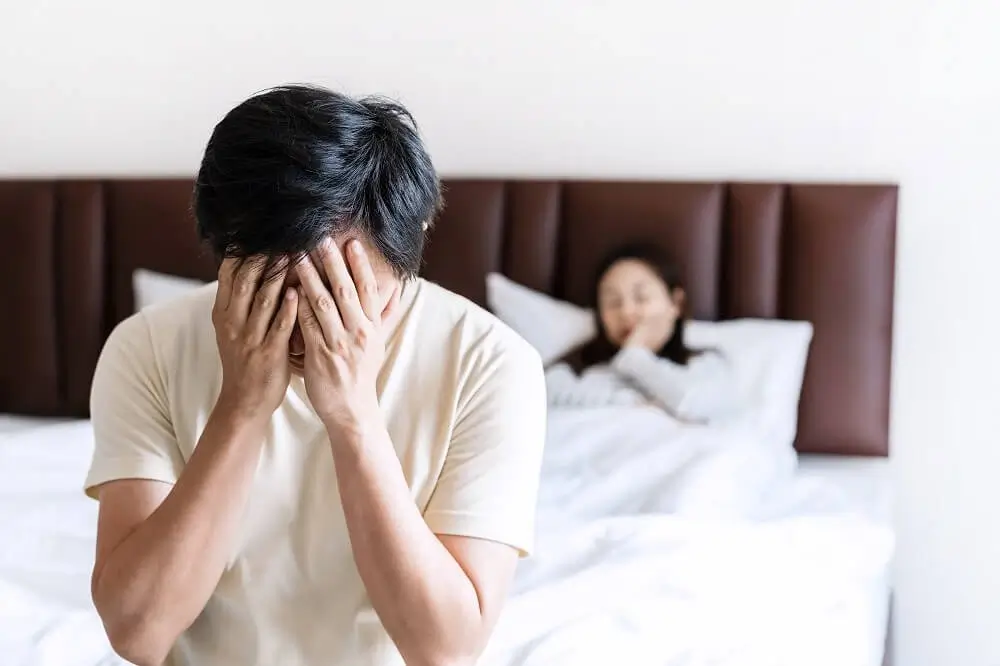 While masturbation itself does not directly cause dehydration, it's important to prioritize overall sexual wellness and hydration. Staying hydrated supports overall bodily functions, including those related to sexual health. Here are a few tips to consider:
Stay Hydrated: Ensure you're drinking an adequate amount of water and fluids throughout the day to maintain proper hydration levels.
Listen to Your Body: Pay attention to your body's signals. If you're thirsty, drink water. Prioritize hydration as part of your daily routine.
Prioritize Sexual Health: If you have concerns about sexual health or are experiencing discomfort, consult a healthcare professional. Open communication with a medical expert can provide valuable insights and guidance.
Separate Fact from Fiction: Be cautious of myths and misconceptions surrounding sexual health. Seek information from reliable sources, such as medical professionals and reputable health organizations.
Final Words
In the realm of sexual health and well-being, it's essential to separate fact from fiction. While myths surrounding masturbation and dehydration persist, scientific evidence indicates that masturbation itself does not cause significant dehydration. The body's intricate systems for maintaining fluid balance ensure that the minor fluid loss during sexual activities is not a cause for concern.
Ultimately, staying hydrated is important for overall health and vitality. Rather than worrying about dehydration due to masturbation, individuals should focus on maintaining a balanced and healthy lifestyle, including proper hydration, regular exercise, and open communication about sexual health.
As with any health-related topic, it's always advisable to consult medical professionals for personalized advice and guidance. By approaching sexual health and wellness with accurate information, individuals can make informed decisions that contribute to their overall well-being.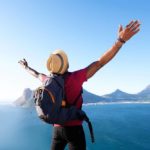 David is a blogger for over 15 years now and writes on health and wellness. The articles are focused to give extensive information about the subject.
Sleep Hygiene Practices: Promoting Healthy Sleep Habits for Better Rest
Sleep is a vital component of our overall well-being and plays a crucial role in maintaining physical and mental health.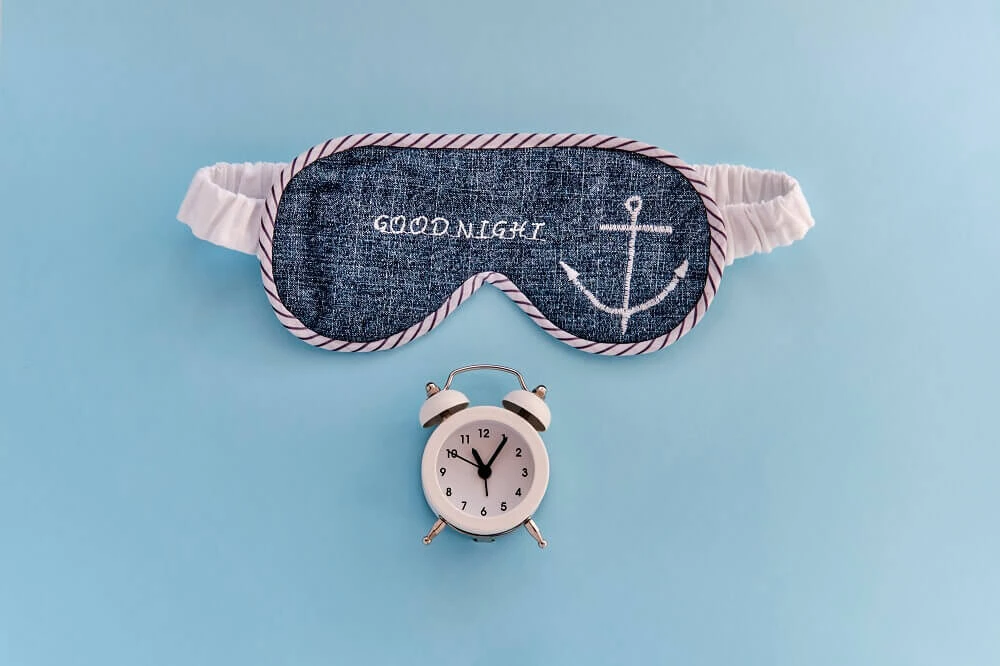 Sleep is a vital component of our overall well-being and plays a crucial role in maintaining physical and mental health. However, many individuals struggle with sleep-related issues, ranging from difficulty falling asleep to restless nights and frequent awakenings. The good news is that adopting proper sleep hygiene practices can greatly improve sleep quality and promote a restful night's sleep. In this article, we will delve into the importance of maintaining good sleep hygiene habits and explore various strategies to enhance sleep quality.
Strategies To Enhance Sleep Quality:
1. Establish a Consistent Sleep Routine:
Creating a regular sleep schedule is essential for maintaining a healthy sleep pattern. Try to go to bed and wake up at the same time every day, even on weekends. This helps regulate your body's internal clock and promotes better sleep. By sticking to a consistent routine, your body will become accustomed to a specific sleep-wake cycle, making it easier to fall asleep and wake up feeling refreshed.
2. Create a Relaxing Bedtime Ritual:
Engaging in relaxing activities before bed helps signal to your body that it's time to wind down and prepare for sleep. Consider establishing a soothing bedtime ritual that suits your preferences. This could include reading a book, taking a warm bath, practicing deep breathing exercises, listening to calming music, or engaging in gentle stretching or yoga. Find activities that help you relax and unwind, allowing your mind and body to transition into a more peaceful state before sleep.
3. Create a Sleep-Friendly Environment:
Making your bedroom a sleep-friendly space is crucial for optimizing sleep quality. Start by ensuring the room is cool, dark, and quiet. Use blackout curtains or blinds to block out external light, and consider using earplugs or a white noise machine to drown out any disruptive sounds. Keep the temperature comfortable and well-ventilated, and remove electronic devices that emit light or noise. Creating a calm and peaceful environment promotes a more restful sleep experience.
4. Limit Exposure to Blue Light:
Minimizing exposure to blue light from electronic devices before bed is important for quality sleep. The blue light emitted by smartphones, tablets, and computers can suppress the production of melatonin, the hormone that regulates sleep. To reduce the impact of blue light on your sleep, establish a cutoff time before bed when you disconnect from electronic devices. Consider using blue light filters or switching to warm-colored lighting in the evening. Engaging in screen-free activities and dimming the lights in your living space can help signal to your body that it's time to prepare for sleep.
5. Manage Stress:
Stress and anxiety can significantly impact sleep quality. Developing effective stress-management techniques can help calm your mind and promote relaxation before bed. Explore activities such as meditation, mindfulness exercises, yoga, or journaling to help reduce stress levels. Practice deep breathing techniques or progressive muscle relaxation to release tension and prepare your mind and body for a restful sleep.
6. Create a Comfortable Sleep Environment:
Investing in a comfortable mattress, pillows, and bedding that suit your preferences can greatly enhance your sleep quality. Your sleep environment should be conducive to relaxation and comfort. Choose a mattress that provides adequate support and is suitable for your sleeping position. Select pillows that provide proper neck and head support. Opt for breathable and soft bedding materials that promote a comfortable sleeping temperature. By creating a cozy and inviting sleep environment, you can maximize your chances of achieving a restful sleep.
7. Avoid Stimulants:
Consuming stimulants close to bedtime can disrupt your sleep. Avoid consuming substances like caffeine and nicotine in the hours leading up to sleep. These stimulants can keep you alert and make it difficult to fall asleep. Instead, opt for decaffeinated beverages or herbal teas that promote relaxation. Be mindful of hidden sources of caffeine, such as chocolate or certain medications. By reducing your intake of stimulants, you give your body a better chance to unwind and prepare for sleep.
8. Engage in Regular Exercise:

Regular physical activity during the day has numerous benefits, including improved sleep quality. Engaging in exercise helps reduce stress, release endorphins, and promote overall well-being. Aim for at least 30 minutes of moderate-intensity exercise most days of the week. However, it's important to avoid vigorous exercise too close to bedtime, as it can stimulate your body and make it harder to sleep.
9. Limit Daytime Napping:
If you struggle with nighttime sleep, it's important to limit daytime napping or keep it to short power naps. While a short nap can provide a quick energy boost, long or late-afternoon naps can disrupt your sleep-wake cycle and make it harder to fall asleep at night. If you feel the need to nap, try to limit it to 20-30 minutes early in the day to avoid interfering with your nighttime sleep.
10. Evaluate Your Bedroom's Comfort:
Take a closer look at your bedroom's comfort factors to optimize your sleep environment. Ensure the room is well-ventilated and at a comfortable temperature. Adjust the lighting to create a soothing ambiance that promotes relaxation. Consider using comfortable and supportive pillows, blankets, and bedding materials that suit your preferences. By paying attention to these details, you can enhance the comfort of your sleep environment and improve your overall sleep quality.
11. Practice Mindfulness and Relaxation Techniques:
Incorporating mindfulness and relaxation techniques into your bedtime routine can help calm your mind and prepare your body for sleep. Techniques such as progressive muscle relaxation, guided imagery, or meditation can help reduce anxiety, quiet racing thoughts, and induce a state of relaxation. These practices promote a sense of tranquility and can be highly beneficial for improving sleep quality.
12. Limit Fluid Intake Before Bed:
To minimize disruptions to your sleep, reduce the amount of liquid you consume before bedtime. Excessive fluid intake close to bedtime can lead to more frequent bathroom trips during the night, disrupting your sleep. It's advisable to avoid drinking large amounts of liquids, especially those with diuretic properties like caffeine or alcohol, in the evening hours. Instead, hydrate adequately throughout the day and gradually reduce your fluid intake as bedtime approaches.
13. Address Underlying Sleep Disorders:
If you consistently struggle with sleep issues despite implementing these strategies, it may be helpful to consult a healthcare professional. Certain individuals may have underlying sleep disorders that require specific treatment or intervention. Sleep disorders like insomnia, sleep apnea, or restless leg syndrome can significantly impact sleep quality and warrant professional evaluation. A healthcare provider can assess your symptoms, provide an accurate diagnosis, and offer appropriate treatment options to help you achieve better sleep.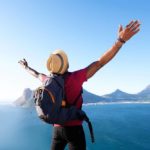 David is a blogger for over 15 years now and writes on health and wellness. The articles are focused to give extensive information about the subject.
Hormonal Imbalances in Men: Testosterone Deficiency, Hypogonadism & Male Hormone Disorders
Learn about hormonal imbalances in men, including testosterone deficiency, hypogonadism, and other male hormone disorders. Discover causes, symptoms, and treatment options for better hormonal health."
Hormonal imbalances in men can have significant impacts on overall health and well-being. Testosterone deficiency, hypogonadism, and other male hormone disorders can disrupt various physiological processes, affecting sexual function, mood, energy levels, muscle mass, and bone density. In this article, we will explore the causes, symptoms, diagnosis, and treatment options for these conditions.
Hormonal Imbalances in Men:
Testosterone Deficiency: Testosterone is the primary male sex hormone responsible for the development of male reproductive tissues, secondary sexual characteristics, and overall well-being. Testosterone deficiency, also known as low testosterone or hypogonadism, occurs when the body does not produce enough testosterone.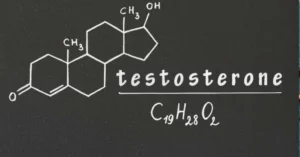 Causes:
Aging: Testosterone levels naturally decline with age, with a gradual decrease beginning in the late 20s or early 30s.
Medical conditions: Certain medical conditions, such as pituitary gland disorders, testicular damage or injury, obesity, and chronic illnesses like diabetes, can contribute to testosterone deficiency.
Medications: Some medications, including opioids, corticosteroids, and certain chemotherapy drugs, can suppress testosterone production.
Symptoms:
Decreased libido and sexual dysfunction
Fatigue and decreased energy levels
Loss of muscle mass and strength
Increased body fat
Mood changes, such as depression or irritability
Reduced bone density
Diagnosis: Diagnosing testosterone deficiency involves a comprehensive assessment, including medical history, physical examination, and blood tests to measure testosterone levels. The diagnosis considers both the presence of symptoms and low testosterone levels.
Treatment: Treatment options for testosterone deficiency include:
Testosterone replacement therapy (TRT): This involves the administration of testosterone through gels, injections, patches, or pellets to restore testosterone levels.
Lifestyle modifications: Adopting a healthy lifestyle, including regular exercise, balanced diet, weight management, and stress reduction, can help optimize testosterone levels.
Hypogonadism: Hypogonadism is a broader term that encompasses both primary and secondary hypogonadism. Primary hypogonadism occurs when the testes do not produce sufficient testosterone, while secondary hypogonadism is characterized by a dysfunction in the hypothalamus or pituitary gland, leading to reduced testosterone production.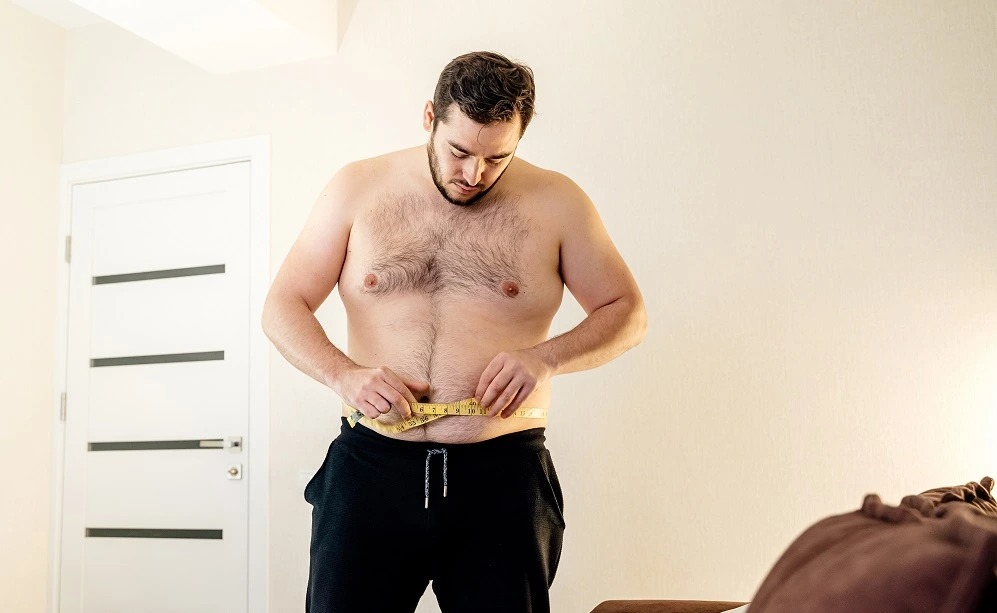 Causes:
Primary hypogonadism causes may include testicular injury, infection, genetic disorders (such as Klinefelter syndrome), or chemotherapy/radiation treatment.
Secondary hypogonadism causes may include pituitary gland or hypothalamus disorders, certain medications, obesity, or chronic illness.
Symptoms: Symptoms of hypogonadism can be similar to testosterone deficiency and may include:
Decreased libido and erectile dysfunction
Fatigue and decreased energy levels
Infertility or reduced fertility
Decreased muscle mass and strength
Osteoporosis or decreased bone density
Changes in mood and cognitive function
Diagnosis: Diagnosing hypogonadism involves a thorough evaluation of medical history, physical examination, and blood tests to measure testosterone and other hormone levels. Additional tests, such as imaging or genetic testing, may be necessary to identify the underlying cause.
Treatment: Treatment options for hypogonadism depend on the underlying cause and may include:
Testosterone replacement therapy (TRT): Similar to testosterone deficiency, TRT can be used to supplement testosterone levels.
Medications or treatments targeting the underlying cause: For example, surgery or radiation therapy for testicular tumors or treatment for pituitary gland disorders.
Other Male Hormone Disorders:
In addition to testosterone deficiency and hypogonadism, there are several other male hormone disorders that can disrupt the delicate hormonal balance in men. Here are a few notable examples:
Hyperthyroidism: This condition occurs when the thyroid gland produces an excessive amount of thyroid hormones. The increased levels of thyroid hormones can lead to symptoms such as weight loss, increased heart rate, irritability, anxiety, and difficulty sleeping. Hyperthyroidism can affect testosterone production and result in hormonal imbalances in men.
Hypothyroidism: In contrast to hyperthyroidism, hypothyroidism is characterized by an underactive thyroid gland, leading to insufficient production of thyroid hormones. Common symptoms include fatigue, weight gain, depression, reduced libido, and muscle weakness. Hypothyroidism can also contribute to male hormonal imbalances and impact testosterone levels.
Adrenal Insufficiency: The adrenal glands are responsible for producing hormones such as cortisol and aldosterone. Adrenal insufficiency occurs when the adrenal glands don't produce enough of these hormones. Symptoms may include fatigue, weakness, weight loss, low blood pressure, and mood changes. While adrenal insufficiency primarily affects cortisol levels, it can also disrupt testosterone production and overall hormonal balance.
Prolactinoma: A prolactinoma is a noncancerous tumor of the pituitary gland that produces excessive amounts of the hormone prolactin. Elevated prolactin levels can lead to decreased testosterone production, resulting in symptoms such as erectile dysfunction, decreased libido, infertility, and reduced muscle mass.
Diagnosis and Treatment:
Diagnosing male hormone disorders requires a comprehensive evaluation by a healthcare professional. The diagnostic process typically involves a thorough medical history review, physical examination, and laboratory tests to measure hormone levels. Additional imaging or specialized tests may be necessary to identify the underlying cause of the hormonal imbalance.
The treatment options for male hormone disorders depend on the specific condition and its underlying cause. Here are some common approaches:
Hormone Replacement Therapy: In cases where hormone deficiencies are identified, hormone replacement therapy (HRT) may be prescribed. HRT involves the administration of synthetic hormones to supplement or replace the deficient hormones, restoring hormonal balance.
Medications: Depending on the specific condition, medications may be prescribed to address the underlying cause or manage symptoms. For example, medications to regulate thyroid function or reduce prolactin levels may be utilized.
Lifestyle Modifications: Adopting a healthy lifestyle can have a positive impact on hormonal balance. Regular exercise, a balanced diet, stress management techniques, and sufficient sleep can all contribute to optimizing hormone levels.
Surgical Interventions: In certain cases, surgical interventions may be necessary. For example, removing a prolactinoma or addressing testicular or pituitary gland abnormalities may require surgical procedures.
Conclusion:
Hormonal imbalances in men, including testosterone deficiency, hypogonadism, and other male hormone disorders, can have significant effects on physical, emotional, and reproductive health. Recognizing the symptoms, seeking timely medical evaluation, and pursuing appropriate treatment options can help restore hormonal balance and improve overall well-being. If you suspect a hormonal imbalance, it is essential to consult with a healthcare professional who specializes in endocrinology or hormonal disorders to receive an accurate diagnosis and develop an individualized treatment plan. For more information on holistic approaches to maintaining hormonal health, you can visit Holistic Foods.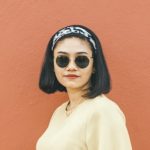 Charlotte is a health, beauty and wellness blogger and a mother of two, who lives between India and London