8 Dimensions Of Wellbeing To Lead A Happy Life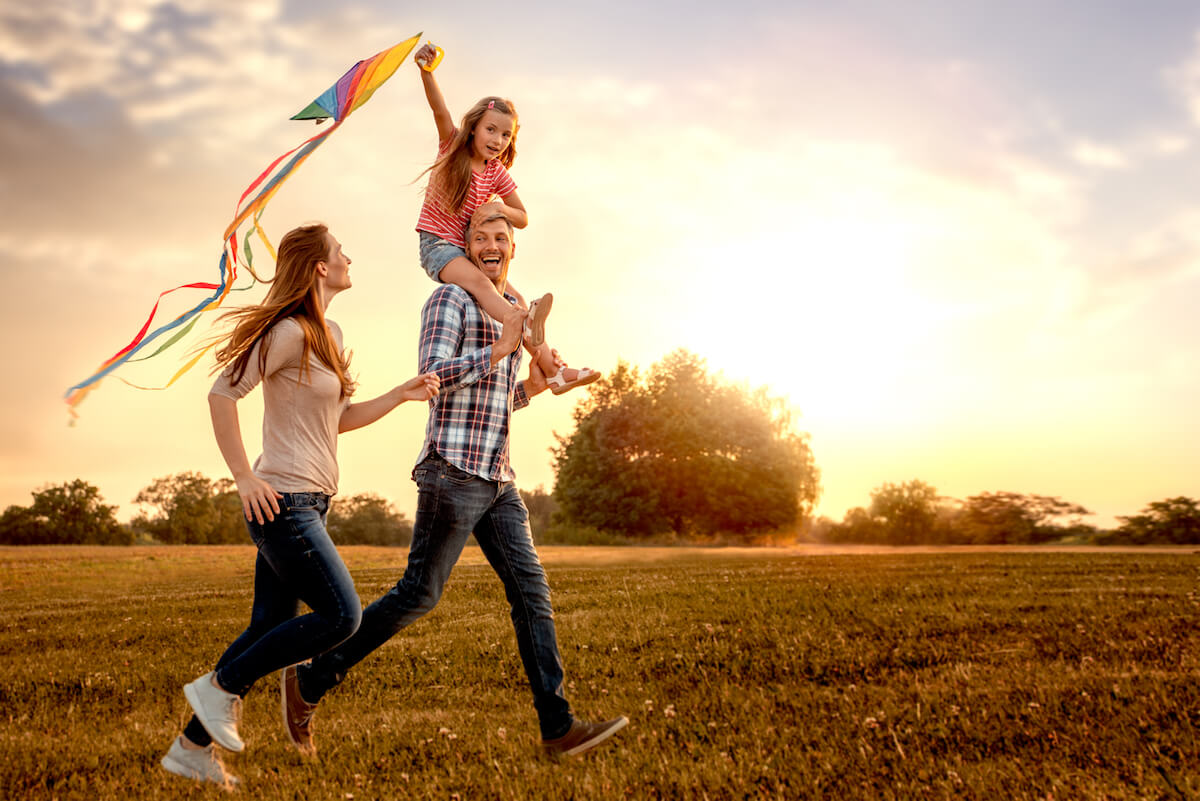 Wellness is more than health.  It is living fully.  We believe wellness is conscious and inclusive, self-directed and evolving, holistic and multidimensional, positive, and affirming.
Wellness is fueling your body, engaging your mind, and nurturing your spirit.  How we think about wellness is affected by our culture and our life experiences.


While all dimensions of wellness need our attention for us to truly flourish, there doesn't have to be a balance among all dimensions.  Instead, the goal is to find a personal harmony with the dimensions that are most authentic for you.  You can't get there passively, it requires active awareness, acceptance, and commitment through choices you make every day no matter how small.

1. Physical Wellness
Physical wellness is not merely the absence of illness, but about maintaining a thriving lifestyle.  This area of wellness includes adopting healthy habits such as routine medical exams, immunizations, safety precautions, sexually transmitted infection screenings, adequate sleep, a balanced diet, regular exercise, and more.
However, it is also about avoiding or minimizing risky behaviours like alcohol, tobacco, and other drugs. Most importantly, physical wellness is about discovering what healthy habits make you feel better and suit your lifestyle and level of mobility and fitness.
Tips for physical wellness
– EAT
Consume foods that aid in body detoxification such as cruciferous vegetables (broccoli, kale, and cabbage), brown rice, and green tea.
– SWEAT
Sweat out toxins with saunas, hot yoga, or exercise.
– CONSULT
Work with a naturopathic doctor to identify food sensitivities that can cause inflammation in the body, digestive distress, headache, skin problems, and fatigue.
2. Social Wellness
Social Wellness focuses on connecting with your community and the people around you, which includes being aware of your own social and cultural background as a bridge to understand the diversity, and depth present in other backgrounds. This dimension encourages taking an active part in improving your communities, connecting with others, establishing supportive social networks, developing meaningful relationships, and creating safe and inclusive spaces.
Tips for social wellness
Take time to foster your most meaningful relationships. Here are some suggestions.
– Go for a walk with a Friend
Try leaving your cell phones at home!
– Schedule in family dinners
Not only does this ritual create connectedness amongst family members, but research shows that, for children and adolescents, it's linked to healthier eating habits, higher academic achievement, and increased emotional well-being.
3. Emotional Wellness
Emotional wellness includes: practicing self-care; fostering inner resources and resiliency; finding unique ways of coping with stressors; creating satisfying relationships; empathizing with others, and being realistic about expectations and time, and knowing when to ask for help.
Tips for emotional wellness
– Gain perspective
When faced with everyday challenges—such as getting stuck in traffic or managing conflict with a family member—Knudsen suggests asking ourselves: "Is this the hill to die on?" Chances are, she says, the answer will be "no."
– Get into a routine
Our adrenal glands—which help our bodies cope with stress—thrive on predictability. Thus, Knudsen recommends a regular sleep routine, including going to bed by 10 pm and waking up at the same time every day—even on the weekends.
– Seek extra support
Some things in life feel too big to handle on our own, such as job loss, the death of a loved one, or overwhelming feelings of anxiety or depression. In these cases, seeking help from a mental health professional can be an important way to learn coping strategies, gain clarity, and receive emotional support. You can read our 10 tips to make yourself feel happy and confident in everyday life.
4. Intellectual Wellness
Intellectual wellness encourages participating in mentally stimulating and creative activities.  Improving intellectual wellness can happen in and out of the classroom.  It is the ability to think critically, reason objectively, make responsible decisions, and explore new ideas and different points of view.  Similarly, it also emphasizes lifelong learning and inspires curiosity.
Tips for intellectual wellness
Leonardo da Vinci was onto something when he said, "Learning never exhausts the mind," and it's certainly never too late to learn or try something new. Some ways to stimulate our intellectual sides include the following.
– Tap into culture
Those who attend sports and cultural events and places (museums, foreign films, or live concerts) are more likely to report good health than those who do not.
– Stimulate your vocal cords
Whether harmonizing in a choir or belting out our favourite tune in the shower, research indicates that singing may improve our mood and counteract stress. And due to its influence on breath control, singing can even help improve respiratory conditions such as asthma, shortness of breath, and snoring.
5. Vocational Wellness
Vocational wellness involves preparing for and participating in work that provides personal satisfaction and life enrichment that is consistent with your values, goals, and lifestyle. This dimension includes taking a thoughtful and proactive approach to career planning and assessing personal satisfaction and performance in one's work.
6. Environmental Wellness
Environmental wellness inspires us to live a lifestyle that is respectful of our surroundings.  It involves understanding the dynamic relationship between the environment and people and recognizing that we are responsible for the quality of the air, water, and earth that surrounds us and in turn, that social, natural, and built environments affect our health and well-being.
Our environment and the way we feel about the environment can play a big role in how we live our lives. Examples of our environment include our social environment (i.e. bullying, fat talk, and racism), our natural environment (i.e. air, nature, and climate), and our built environment (i.e. proximity to resources and living conditions).
Tips for environmental wellness
– Walk barefoot
A number of studies have revealed that many health benefits come from foot-to-surface contact with soil, grass, or sand—including better sleep and reduced pain—and that these benefits may arise from having direct contact with the many different electrons on the earth's surface.
– Play outside
Pack a picnic instead of eating indoors, spend the afternoon hiking instead of shopping at the mall, or even plant your own garden.
7. Spiritual Wellness
Spiritual wellness involves seeking and having a meaning and purpose in life, as well as participating in activities that are consistent with one's beliefs and values.  It is more than prayer and believing in a higher being.  A spiritually well person seeks harmony with the universe, expresses compassion towards others, and practices gratitude and self-reflection.  When we integrate practices of spiritual wellness we are able to connect in mind, body, and soul.
Tip for spiritual wellness
Rickhi recommends implementing a deep, slow breathing or meditation practice for as little as five minutes per day, noting that doing so for 60 to 80 days will start to build neurons in the brain. Research supports his claim, indicating that meditation is linked to changes in our brain regions involved in things like introspection and emotion regulation.
8. Financial Wellness
Financial Wellness includes our relationship with money, skills to manage resources to live within our means, making informed financial decisions and investments, setting realistic goals, and learning to prepare for short-term and long-term needs or emergencies. Part of this dimension includes an awareness that everyone's financial values, needs, and circumstances are unique.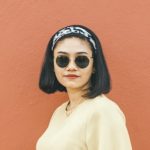 Charlotte is a health, beauty and wellness blogger and a mother of two, who lives between India and London
8 Tips to improve eyesight: How to maintain eye vision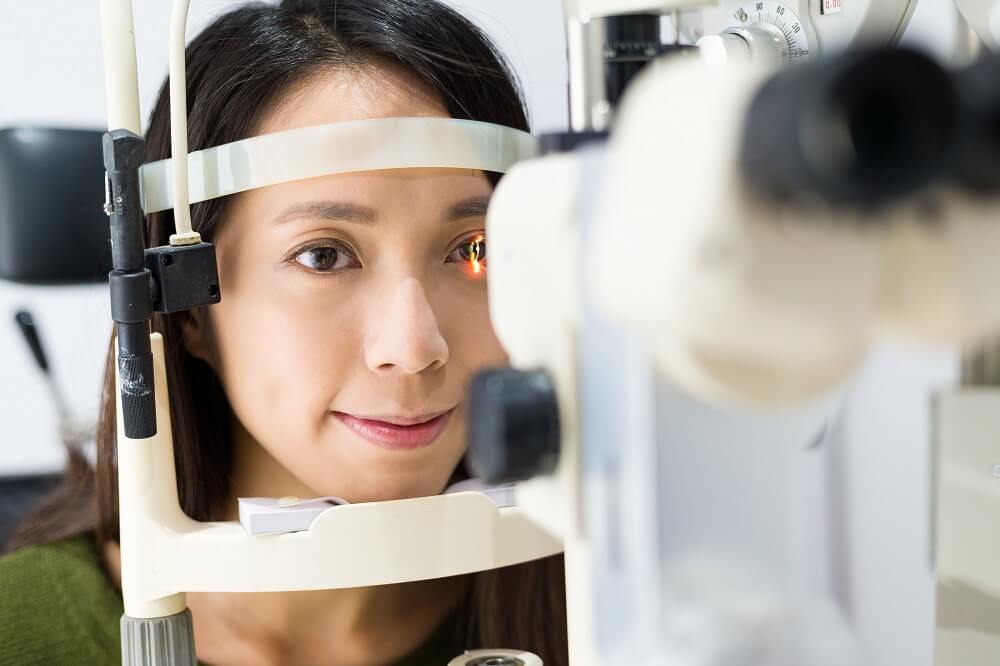 Usually, we spent 1-2 hours reading text, working on laptops, computers, other devices, or staring at impressive LCDs. You can perform these activities efficiently and can improve your eyes sight naturally at home. These all problems direct to eye exhaustion and other eye-related issues, which also causes diminished vision. In this article, we will provide you with some fantastic tips to follow for improving your eyesight so you can observe your way to a view of long life. 
Here are 8 tips to improve eyesight:
1) Practice relaxation exercise
One simple workout you can do with your eyes is warm them. Place both hands jointly and rub your palm to another palm, briskly generating warmth. After that, place your hand on your eyes and let them loosen up. Don't let enter the flash. You can perform this exercise during the daytime. 
2) Blink your eyes continuously 
This exercise is genuinely excellent for your eyesight. However, it would be best if you blinked your eye continuously in a simple way to keep your vision fresh, relax and prevent eyestrain. People who usually use laptops, computers, or any other electronic device, tend to blink their eyes very slightly. Therefore this is suggested that they should pursue the practice of blinking their eyes every four-five seconds.
3) Stare at a distance 
Electronic users' victims have farsightedness, like having issues in watching things that are at a distance. If you like to try this or want to prevent this issue, you require only one practice staring at something to an extent. Perform this exercise every 30-40 minutes, for only five seconds. And this workout will genuinely assist you to enrich your concentration on a distant subject and boost your weak eyesight.
4) Splash Water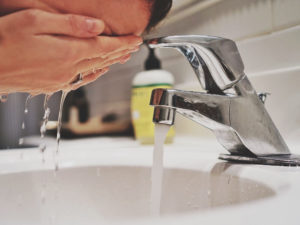 Sometimes you sense that your eyes are weakened, and you go to the bathroom and wash your eyes entirely. If you want to improve your eye's vision, then you can try this technique. But, of course, it would help if you do this practice regularly. And this exercise will help you to relax your eyes from unnecessary anxiety and bring them freshness. 
5) Perform "8" exercise
This great exercise will enable you to increase your eyesight and flexibility. It would be best if you began it by visualizing an extensive sketch of "8" in front of your eye. Practice this exercise about ten paws in front of you. Then track the tracing of "8" with your visions, gradually. Finally, performing sketching exercises on either aspect.
6) Zooming exercise
This exercise is beneficial to improve eyesight. To begin this muscle straightening exercise by relaxing in a comfy position. Start this exercise by stretching out your arm with your thumb in the hitchhike posture. It would help if you concentrated on your thumb as your arm is stretched out.
Then get your thumb closing to you, pointing all the moment till your thumb is about three inches in front of your face. Then pull back your thumb off again till your arm is completely stretched out. To increase your eye vision, keep exercising this activity for some seconds.
7) Take an early walk
Wake up early in the morning and go for a morning walk because this method will make your eyes relaxed and fresh. Moreover, it would also get enough sunshine. 
8) Don't use spectacles 24/7 hours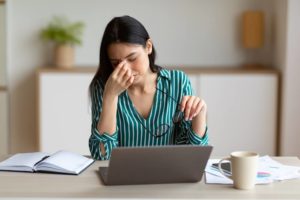 Glasses are many cures for your decaying eye power. And that doesn't boost or repairs your vision. Therefore, don't always rely on your spectacles excessively.
Apart from this, you should also maintain your diet just for your body health and eye power. You can consume vitamins such as vitamin A, C, and E and mineral zinc that involves antioxidants that can enable you to stave off muscular degradation. Moreover, you can also include some food sources like carrots, red peppers, broccoli, spinach, strawberries, sweet potato, citrus. These contain vital nutrients.
Most importantly, your health is vital to improve your eyesight because some diseases like diabetes, high blood pressure, and multiple sclerosis affect your vision and weaken your body. And if you have some bad habits like smoking which is bad for your lungs and your heart and bad for other body parts like the mouth, eyes, skin, and teeth. Thus it would be best if you indeed quit smoking. 
Conclusion
No science to support the statement that eye exercises boost eye visions. Perhaps it's probable that eye exercises will not enable you to improve your eyesight, but they can not harm your eyes either. They can help you in many ways. They can frequently detect and treat issues before good signs occur. So it's essential to have your eyes tested daily by an eye physician. And prioritize your health because it's not only good for your health but also good for other body parts. Also, check out the previous blog to find out the 7 amazing health benefits of jaggery.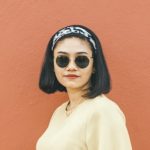 Charlotte is a health, beauty and wellness blogger and a mother of two, who lives between India and London
Meditation And Yoga For Beginners: Benefits Of Yoga
Yoga and meditation are the two main aspects or exercises we have to perform in our daily lifestyle. The way yoga has become popular is not only because it helps in the mental and physical structure of the body but also because it helps to cure several diseases which even Medicines can't cure. Generally speaking, meditation is a type of practice in which we must train our minds identically as we prepare our bodies for any physical exercise. The practice of meditation and yoga is becoming more popular nowadays due to this pandemic that has hit the world hard.
There are always questions regarding the difference between meditation and yoga. It can be said that meditation is a part of the yoga lifestyle as it involves mental stability and is more focused on concentration. While when we understand yoga, yoga is all about practicing poses and breathing exercises for physical and mental health. Yogic meditation claims, it is healthier for our body when we combine both and practice meditation under yoga exercises. There are hundreds of benefits of meditation and yoga, so let's have a look at a few.
Benefits Of  Meditation & Yoga
Reduces stress
Whenever we hear the name of yogic or meditation exercises. All of us think that the person wants to reduce stress in his life. Yoga has particular poses and it is believed that the poses can relax the body and reduce physical and mental stress. Meditation for beginners is similar to relieving stress from our bodies. But how to meditate daily is another problem. The powerful effect of yoga is seen in the number of people who always come up with a positive view.
Relieves anxiety
Meditation and yoga, no doubt is an excellent exercise which involves breathing and concentration exercise. Deep breathing is generally involved in both meditation and yogic practice. Deep breathing can help a person relax almost instantly, which can directly reduce stress, relieve anxiety, meditation for students to perform deep breathing exercises only. If your anxiety level decreases, it will help your body fight against more infectious diseases, and you can heal with any disease simply without taking a load of stress.
Cures disease
When you perform yogic exercises daily it increases your immune system, which helps you fight against several viruses without giving up.
Yogic activities like pranayama have are practical exercises to improve heart health, sleep, and cure disease. The best time to do meditation is in the morning so that your day can be brighter with full of joys. Hatha yoga poses is another significant type of yogic exercise used for various kinds and yoga activities.
Yoga should be more physical rather than a meditation. Speaking about Hatha, then the Goal is to challenge yourself physically but always keep in mind never to get overloaded. Meditation and yoga are both types of practices, which help develop your internal and external body.
Improves memory
As we all know, the exercises like yoga and meditation directly connect to our brain. So it's apparent that they will improve our memory function. Because of this benefit, most of the school nowadays has yoga as their subject to help children to improve their memory. Children suffering from ADHD or OCD can also recover from the practice of meditation and yoga in daily life.
FINAL WORDS 
No doubt, yoga is an essential aspect of our life, and due to this pandemic, many people have lost their lives. Still, many are in depression, so to overcome these problems, everyone should perform yoga at home. Which will be safe and healthy for their physical and mental strength.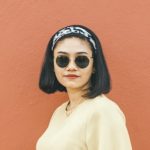 Charlotte is a health, beauty and wellness blogger and a mother of two, who lives between India and London
8 Home Remedies for Thyroid: Cure for thyroid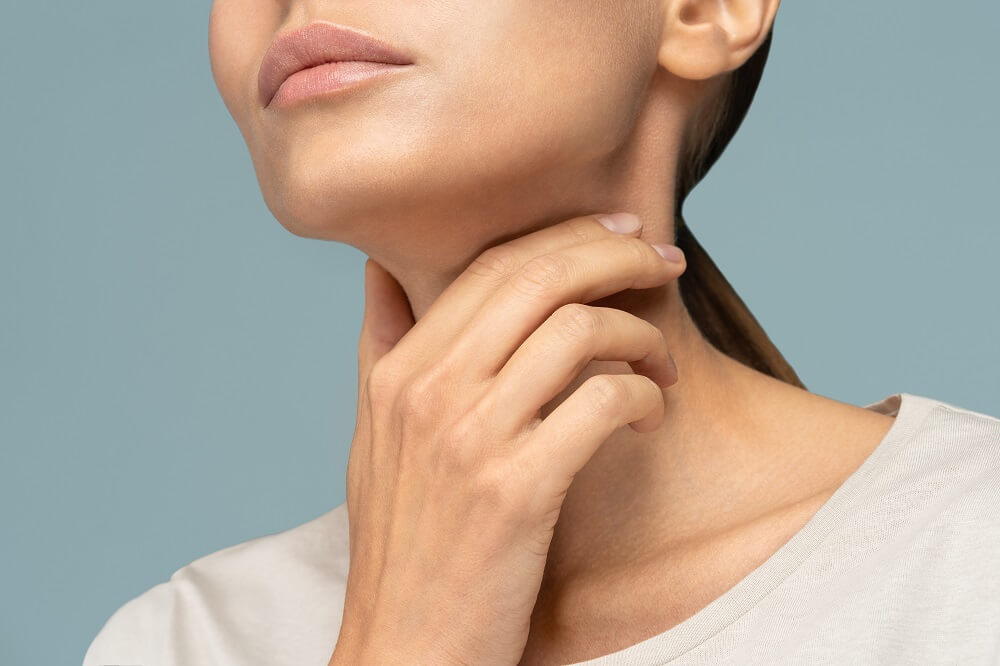 The problem with many treatment options is that they don't have enough scientific research to back up their claims. In other words, there are few exceptions, and there is little close to no evidence or analysis as to show these natural home remedies for thyroid can be safe and effective to treat it. Here is what one must need to know about
How to cure thyroid with the necessary treatments at home
Coconut Oil
Coconut oil is a common thyroid home remedy with medium-chained fatty acids for better functioning and treating the thyroid glands. Coconut oil, especially when taken in a non-heated form, would mainly help in weight loss and increase metabolism by balancing the body temperature. Unlike all the other types of oils, this one- coconut oil contains a high content of healthy saturated fat. With the right combination of exercise and a properly balanced diet, coconut oil could prove suitable for one's thyroid glands.
Apple Cider Vinegar
As a natural cure for the thyroid, Apple cider vinegar helps balance the production and expression of hormones released. It would improve the metabolism and also allows for alkalizing the body environment. Among all the thyroid remedies, Apple cider vinegar helps regulate body fats and washes away all the toxins present in the body and the absorption of necessary nutrients. One can take Apple cider vinegar by adding to the water and honey for sweetness and consumed it every day in the morning.
Ginger
This is one of the best among all the herbs for thyroid health as it is commonly available in the market. Ginger is very rich in essential minerals as potassium and magnesium that help combat inflammation as one of the primary causes of thyroid issues. It is even easiest to prepare and having ginger tea. It can also be extracted and used as an essential oil. If ginger gets mixed with any carrier oil like coconut oil, it can also apply to the body. One can always use ginger oil through essential oil diffusers.

Vitamins B
Vitamins high TSH treatment naturally helps for fighting the underlying causes of thyroid problems. Vitamins, especially from the 'B' family, are crucial for proper thyroid functioning. Vitamin B12 is especially a sourced instrument in helping people with thyroid. Since the diet might not meet some of the daily requirements, taking supplements can be of help.
Vitamin D
Lack of vitamin D can even lead to additional thyroid problems. Since their body can also produce it when exposed to the sun, ensure that one might get a minimum of 15 minutes in sunlight daily. If Vitamin D levels get very low in the body, supplements will be necessary. However, you must be very cautious and consult a doctor about their dosage because being too much for the vitamin in the body can be harmful. This one could explain how to reduce thyroid.
Almonds
Getting to know how to get rid of thyroid, well most nuts are very beneficial in the body for some or the other way. Almonds are always best suited for their proper thyroid expression. However, They are all a good source of proteins, fibers, and even minerals. Almonds contain selenium that is essential for a healthy thyroid nutrient. It is very rich in magnesium which is efficient to keep the thyroid gland working much smoothly.
Dairy Products
All the daily products are very beneficial for holistic thyroid care as they are very high in iodine, the mineral essential for proper thyroid functioning. Consuming dairy products will help increase one's vitamin levels in the body, which would help out their thyroid problems. Read about how compatible is cow milk with the human immune system.
Beans
Beans are very rich in fiber, essential minerals, protein, and also vitamins. Beans are very rich in antioxidants and entire complex carbohydrates. Since beans are this high in fiber, it helps constipation that is a widespread side effect of hypothyroidism. Eating beans every day has been proven as natural hypothyroidism treatment.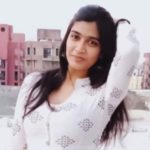 Nupur is a graduate from Delhi University and is a passionate writer. Very fond of reading books and listening to old songs!